RCBJ-Audible (Listen For Free)
Village Resident & Key Bank Manager Steering Sloatsburg Through A Period Of Palpable Change
By Tina Traster
Aidan Hand, a Bronx-born Rockland replant since first grade, arrived in Sloatsburg five years ago when he and his wife Stephanie, bought a modern house with floor-to-ceiling glass windows nestled in the woods. The couple sought out the community for its rural beauty, proximity to the highways, and because he'd long been frequenting Rhodes North Tavern, an iconic pitstop in the village.
Sloatsburg, with a population barely exceeding 3,000 people, and colonized in 1747 by Dutch settlers, looks and feels as though time stood still. That impression, however, belies the fact that Sloatsburg is undergoing significant change, and that newcomers like Hand, the developer Michael Bruno, and a fresh crop of restaurateurs and retailers, are reshaping the village.
Hand, in 2021, assumed the reins of the Sloatsburg Chamber of Commerce, becoming its president at a time when the energy pulsing through the village is palpable and a new era feels possible.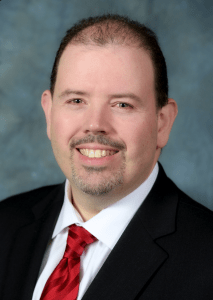 "There is momentum," said Hand. "There is excitement. The Bruno project kicked off the revitalization and now the Chamber is trying to make something good, something to support a community that is evolving."
In July, the county recognized Sloatsburg's efforts in attracting tourism with a $20,000 grant to Friends of Harmony Hall and a $12,941 grant to the Sloatsburg Chamber of Commerce. Sloatsburg is a gateway community to the Hudson Valley. The Chamber grant will be used to support the Explore Harriman advertising and promotion campaign.
Around the time Bruno was buying up property in the heart of the village about five years ago and transforming it into a chic destination hotel, a "few of the old guard," said Hand, were reactivating and revitalizing the Sloatsburg Chamber of Commerce. It was informal; there was "no real organization," Hand said, but village merchants sensed there was more to do than raise a bit of money for elementary school scholarships.
As soon as Hand settled in, he joined the group, drawn by his instinctual skills to network and to become a greater part of his community. Hand, 47, has spent the last two decades in banking; he has been the branch manager at Key Bank in New City since 2019. Given the change in banking, particularly the pandemic shift to online and mobile banking, Hand's skill at networking is a key part of moving retail banking forward.
"We have to adapt," said Hand. "The main goal in my job is business development."
Hand saw a parallel goal for the Chamber. At the time he joined in 2018, the Chamber was beginning to establish itself with block parties and a Winterfest. It took time for the organization to vote in a slate and begin operating professionally. Hand, who was then elected to the board, said the group needed some organization but its potential was clear. Last year, he was the favorite to steer the group forward. He is serving a two-year term.
"He's a motivating force," said Barbara Berntsen, former Chamber president since 2017, and owner of The Village Blend coffee shop. "He's a great leader, very well organized. He keeps us on track."
Folks who know Hand, who is a musician (his band's name is Crash), say he brings together creative and business skills – a useful combination for a Village that is on the cusp of expanding its business community but looking to attract more people through the arts.

Hand says he acquired business skills from his early childhood days. He managed a paper route. His father taught him to be self-sufficient. In high school, he worked his way up at Grand Union to eventually becoming a manager. As a teen, he bought himself his first car, and paid for the insurance.
Marketing skills, coupled with Mother Nature's ferocity, account for how he found his life partner.
During Hurricane Sandy, a tree fell on the Monsey apartment complex where Hand was living. "The building went up in flames, and the insurance company put me up in a hotel for months," said Hand. While there, he put out word via Facebook that he was "homeless, living at the Crowne Plaza," and invited his "friends" to come by and have a drink with him. Hand and his wife, who came for a drink, married in 2019.
As the Village aims to emerge from the pandemic, Chamber members are focused on planning an Oct. 27 mixer at Characters to boost membership. The organization has roughly 40 members. The Chamber is planning a summer concert series in the new municipal park. There is talk of bringing a street fair to the Village, though nothing has been finalized. Hand also mentioned the success of the annual Highlands Bluegrass Festival, held at Harmony Hall organized by the Friends of Harmony Hall, and attracted more than 1,000 visitors in September.
Hand said he initiated an effort to create a new website for the Chamber. Additionally, Chamber members created new signage of a Sloatsburg map that cites attractions and dining options on a kiosk adjacent to the train station.
Change is afoot in the Village.
Hayward's Deli & Market, a long-time staple, has been sold and renamed Spring Street Deli. Both Rhodes North Tavern and Stone Meadow Inn have recently changed hands and are under new management. Sunnyside's Bar & Grill is for sale.
There are several pending and completed development projects beyond the village boundaries. Rand Commercial listed a 120-acre parcel known as the Pierson Lakes Community at 3 Beaver Pond Road in Sloatsburg for $10.5 million with 24 approved five-acre "shovel-ready" lots on a 1,000-acre parcel.
There is a potential hotel buyer for St. Mary's Villa Retreat House, a 40,000-square-foot mansion set on 40 acres at 150 Sisters Servants Lane. The property was listed for $19.9 million, also by Rand Commercial.
The Watchtower Bible and Tract Society, which is seeking permission to build a headquarters for an audio/video production center in the Town of Ramapo, purchased the Woodmont Hills 384-unit rental complex from Woodmont Properties and renamed it Woodgrove at Sterlington. It will be used to house its volunteers and contractors while its project is built.
Mayor Peter Akey has said the Complete Streets Project is slated to be completed this fall. "The NYDOT partnered with the village through a series of public workshops to re-imagine our "Main Street" with new crosswalks, sidewalks and middle turn lanes."
Hand said he's excited about the Village's forward path.
"I'm feeling optimistic," he said, adding that Chambers are important even if sometimes the job can seem like a thankless one. "Chambers put in a lot of time and effort. Some thrive. Some don't. They are really only as good as the people who are part of it."