RCBJ-Audible (Listen For Free)
Palisades Center And Arts Council Of Rockland Partner To Feature Local Artists
The Arts Council of Rockland (ACOR), a non-profit arts organization that fosters the work of local artists, installed its first exhibition in a new gallery space located at Palisades Center. The Hidden Treasure Gallery can be viewed on Level One next to Macy's.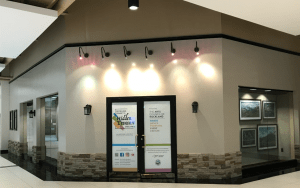 The inaugural exhibit, which will run until October 1, 2021, features artists Joyce Byrnes, B.A. D'Alessandro, David D'Ostilio, Trine Giaever, and Jennifer Massenet. The Gallery will rotate exhibits every two months. The artwork in The Hidden Treasure Gallery is available for purchase by contacting the artists directly.
"It is an honor to host ACOR's The Hidden Treasure Gallery at Palisades Center," said Darrin Houseman, General Manager of Palisades Center. "Our collaborative partnership with ACOR has resulted in another unique experience for guests to enjoy while visiting. We hope our guests take time to admire the beautiful art that is currently on display."
"The debut of this art exhibition marks a seminal moment for Arts Council of Rockland," said Lisa D'Amico, ACOR Member and Gallery Committee Chairperson. "It is with excitement and gratitude that we join the Palisades Center to celebrate the works of local artists with an outstanding public exhibition space."
For more information on The Arts Council of Rockland, visit www.artscouncilofrockland.org.
---
Funding Still Available From $800 Million New York State COVID-19 Pandemic Small Business Recovery Program
There's still money available! The $800 million COVID-19 Pandemic Small Business Recovery Grant Program provides grant funding to small and micro businesses and for-profit independent arts and cultural organizations in New York State that have been impacted by the pandemic.
Grants range from $5,000 to $50,000. The funding is based on a New York State business's annual gross receipts for 2019. The grants are flexible and can be used for a number of operating expenses including payroll, rent or mortgage payments, taxes, utilities, PPE or other business expenses incurred between March 1, 2020, and April 1, 2021.
If you've applied for the New York State's $800 million Pandemic Small Business Recovery Grant Program, additional information or documentation about your business may be required to complete the application and get your business funding.
For more information, call 1-877-721-0097, M-F 8:00 a.m. to 8:00 p.m.
---
Macy's To Put Toys "R" Us Shops Under Its Roof
Macy's is set to bring the previously bankrupt toy store back to in-person retail. Macy's announced an upcoming partnership with the resurrected toy conglomerate that will locate Toys "R" Us shops in 400 Macy's department stores as early as next year. Joined by none other than the company's trademark mascot Geoffrey the Giraffe, the outposts will have interactive experiences and lots of toys.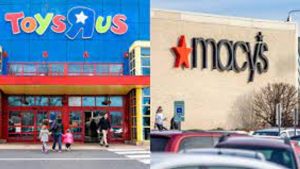 Toy enthusiasts can already buy an assortment of Toys"R"Us products through the retailer's web site.
"As a Toys"R"Us kid, I could not be more excited to bring this beloved brand that so many of our customers know and love into Macy's online and to our stores across America," Macy's Chief Merchandising Officer Nata Dvir said. "Our toy business grew exponentially in the past year, with many families looking to inspire their children's imagination and create meaningful moments together. Toys"R"Us is a globally recognized leader in children's toys and our partnership allows Macy's to significantly expand our footprint in that category."
Toys"R"Us "shop-in-shops" will roll out to more than 400 Macy's stores nationwide, including those in the Hudson Valley in 2022. Shoppers will be welcomed by Geoffrey the Giraffe before discovering and playing across the new toy shops in Macy's outlets.
Founded by Charles Lazarus, Toys"R"Us became the world's most treasured toy store before closing its U.S. stores in 2018. In addition to an online presence with Macy's, the store generates more than $2 billion in global retail sales annually through nearly 900 branded global stores outside the U.S. and e-commerce businesses in more than 25 countries.