RCBJ-Audible (Listen For Free)
Cuomo Urging Local Govt/Schools To Enact Vaccination Policies
Gov. Andrew Cuomo is urging local governments and schools to enact strict vaccination policies as delta variant COVID-19 cases rose rapidly across New York, just a month after the state ended its state of emergency related to the pandemic.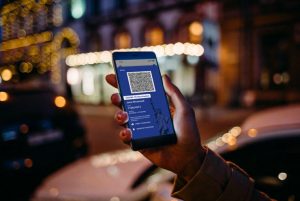 During a briefing in Manhattan this week, Cuomo asked private businesses, including restaurants, to adopt a vaccine-only policy, with patrons showing proof of vaccination at the door. He also urged school districts to require either vaccinations or weekly COVID-19 tests for teachers and asked private health care facilities to mandate vaccines for front-line workers.
"It's just smart — if you are a receiving nurse or doctor, and you're dealing with dozens of people, hundreds of people, you should be vaccinated," Cuomo said. "It's controversial, and I understand the controversy. But I believe in it."
Cuomo has mandated the state workforce to either get vaccinated or take weekly tests, but he can't force schools or local governments to do the same without a state law.
---
Palisades Center Seeks Reduction In Tax Assessment In Court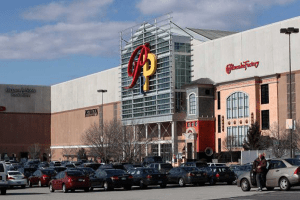 The troubled Palisades Center has filed a petition in the Supreme Court of Rockland County against the Town of Clarkstown to review its real property tax assessment.
The mall is seeking a reduction of full market value of nearly $462 million to about $173 million. However, taxes are not levied on full market value; they are assessed after an equalization rate is applied to the full market value to determine an assessed value. Should the mall succeed, its assessed value would be reduced from $140 million to $53 million.
The Palisades Center on July 31st 2020 filed a similar suit in court to reduce its assessment from $140 million to $60 million but there has been no resolution on the petition.
The current suit says the property's value declined year-over-year due to continuing pressure on its "bricks-and-mortar" business from e-commerce sales, sales declines, and record bankruptcies and store closures, particularly for department stores and fashion retailers that were once the primary focus on the mall.
Though the pandemic accelerated the mall's decline, the Palisades Center was in trouble prior to COVID-19.
Additionally, the mall says it has advised the town assessor that "the fair market value of the property had also been negatively affected by the devastating impact of the COVID-19 pandemic catastrophe." The mall also says "in spite of the information provided, the town's assessor listed the property at a total assessed value of $140, 223,667 on the town's tentative assessment roll for 2021.
---
Sales Tax Revenue For State, Rockland County, Soar In Second Quarter Year-To-Date
Sales tax revenue for local governments in New York state rose by 49.2 percent in the second quarter (April to June 2021) compared to the same period last year, a dramatic increase from last year's weak collections during the first wave of the COVID-19 pandemic, according to State Comptroller Thomas P. DiNapoli. Sales tax collections during this period grew by just over $1.6 billion and even surpassed collections reported during the second quarter of 2019, before the onset of the pandemic.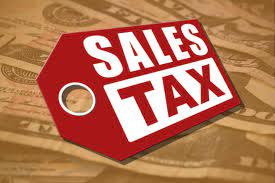 Sales tax revenue in Rockland County rose 59 percent in the second quarter compared to the same period in 2020.  The County in the second quarter of 2021 collected $68.1 million, compared to $42.9 million in the same period in 2020.
Also notable is the rise in sales tax in Rockland County in second quarter 2021 compared to pre-pandemic second quarter 2019. Sales tax collection rose 17 percent in 2021 over pre-pandemic same-time period in 2019, when collections were $58.1 million.
"The strength of these collections, along with federal aid, will give local governments statewide the chance to improve their fiscal stability, but it will take time to recover from the strain caused by the COVID-19 pandemic," said DiNapoli. "While this is good news, local leaders are advised to budget carefully. If this pandemic has taught us anything, it's to always plan for unpredictable circumstances."
The size of the increase largely reflects extremely weak collections in the April to June period of 2020. However, even compared to pre-pandemic collections for the same period in 2019, statewide collections in 2021 were up 8.7 percent or $396 million. Every region outside of New York City experienced two-year growth over 18 percent. The Mid-Hudson and North Country regions both reported increases of more than 29 percent.