RCBJ-Audible (Listen For Free)
Moody's Upgrades Rockland's Bond Rating
Moody's Investors Service has upgraded the County's issuer and general obligation limited tax (GOLT) ratings to Aa2 from A1 (a double upgrade) noting that Rockland's outlook remains stable.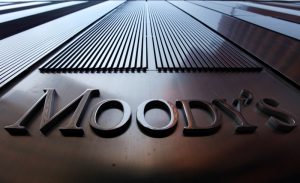 "To receive a double upgrade while we continue to recover from the COVID-19 pandemic is incredible and speaks to the work we have done over the last 7 and ½ years to right Rockland's fiscal ship," said County Executive Ed Day. "Moody's clearly approves of the proactive steps we took early in the pandemic to the limit the fiscal damage caused by COVID-19."
As the rationale for the ratings increase, Moody's Investors Service Rating Action cited, "The upgrade to Aa2 reflects a reserve position that continues to improve despite the pressures placed upon the county during the pandemic. Sales tax revenues, which were projected to be hard hit in 2020 fared better than expected."
The Moody's Rating Action went on to say, "This, coupled with the county's strong governance and conservative budgeting, particularly for sales tax revenues, is driving improved reserves. The rating further reflects a significant tax base, above average socio-economic profile and a manageable long-term liability profile."
Moody's Investors Service also issued an in-depth Credit Opinion which attributed the County's performance to Rockland's conservative sales tax budgeting, "As late as August of 2020 Rockland was bracing for a decline in reserves anywhere between $15 and $65 million. Not only did those results not materialize, but management's budgeting of sales taxes was a key to its operational performance in 2020."
---
Regeneron To Invest $1.8 Billion To Expand Tarrytown Campus
Regeneron will invest about $1.8 billion over six years to expand its facilities at the company's Westchester County campus in Tarrytown.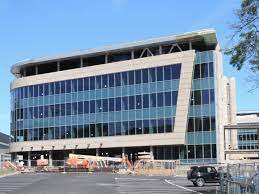 Gov. Andrew Cuomo announced Thursday that Regeneron will be creating 1,000 new full-time, high-skill jobs in the Mid-Hudson Region over the next five years.
To encourage Regeneron's continued expansion in the state, Empire State Development offered the company up to $100 million in Excelsior Jobs Program tax credits if its hiring goals are achieved.
Regeneron considered several potential sites in the tri-state area before deciding to expand in Westchester.
Cuomo said that New York is proud to be at the forefront of the life sciences industry and the home of global biotech leaders like Regeneron.
The direct and indirect fiscal benefit to state and local government is estimated to be more than $283.3 million, officials said, and the estimated economic benefit to New York is nearly $2 billion.
Construction planning will begin this summer, and project construction will be completed in 2027, according to the state.
---
U.S. Retail Sales Rose In June
U.S. retail sales rose unexpectedly in June, reflecting fairly broad gains across spending categories and wrapping up a solid quarter for household demand.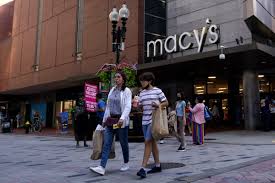 The value of overall retail purchases advanced 0.6 percent last month following a downwardly revised 1.7 percent drop in May, Commerce Department figures showed Friday. Excluding autos, sales jumped 1.3 percent in June.
The June increase in overall sales topped all estimates in a Bloomberg survey of economists. The median projection called for a 0.3 percent decrease in June sales, and a 0.4 percent gain excluding autos.
The value of retail sales has risen sharply this year, supported by government stimulus, elevated savings and vaccinations. Consumers are beginning to shift more of their purchases toward services. Combined with still-solid retail demand, economists forecast household spending expanded at a robust pace in the second quarter.
Nine of 13 retail categories posted increases in June sales, including solid gains at electronics and appliance outlets, clothing stores and restaurants.
Sales at motor vehicle and parts dealers fell 2 percent in June, likely in response to limited inventory as automakers face a supply chain crunch. A global semiconductor shortage has restrained vehicle production and pushed up prices.