RCBJ-Audible (Listen For Free)
Businesses Still Struggling To Recover From Pandemic Should Apply Now
By Judith Bachman
Masks are off but the pressure on businesses to bounce back is still very real. While some navigated the pandemic without too much collateral damage, others, particularly retail, restaurants, hospitality and entertainment were harder hit.
But there's relief to be had and the moment is ripe as New York exceeds a 70 percent vaccination rate and pent up demand to experience normalcy is palatable.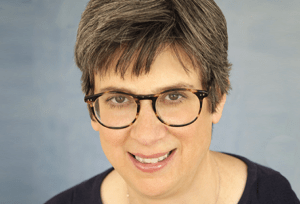 On June 10, 2021, New York launched "The New York State COVID-19 Pandemic Small Business Recovery Grant Program."  The program provides flexible grant assistance to businesses who have experienced economic hardship due to the COVID-19 pandemic.
Rockland County is urging business owners to access the grant program.  In a press release issued by the County earlier this month the County noted "There is funding available through the NYS COVID-19 Pandemic Small Business Recovery Grant Program for small and micro businesses and for-profit independent arts and cultural organizations impacted by the pandemic."
The program provides debt-free grants in amounts ranging from $5,000-$50,000.  Grant applications opened June 10 and will remain open until the deadline of July 2.
Grant awards will be calculated based on a business's annual gross receipts for 2019.  To be eligible for a grant, businesses "must be currently viable and have begun operation on or before March 1, 2019, and continue to be in operation as of the date of application."
Applicants will be required to show loss of gross receipts of at least 25% from 2019 to 2020 as a result of the pandemic or compliance with health and safety protocols which resulted in business modifications, interruptions, or closures.  Those businesses that received Paycheck Protection Program loans are still eligible for these grants.
The grants can be used for a variety of business operating expenses including payroll, rent or mortgage payments, taxes, utilities, PPE or other business expenses incurred between March 1, 2020, and April 1, 2021.
Notifications about selection decisions are scheduled to begin June 28, 2021. According to the program description "Priority will be given to socially and economically disadvantaged business owners including, but not limited to, minority and women-owned business enterprises (NYS certification not required), service-disabled veteran-owned businesses, and veteran-owned businesses, or businesses located in communities that were economically distressed prior to March 1, 2020, as determined by the most recent Census data."
For more information about applying visit: https://nysmallbusinessrecovery.com/
Judith Bachman is the founder and principal of The Bachman Law Firm PLLC in New City. judith@thebachmanlawfirm.com 845-639-3210, thebachmanlawfirm.com