RCBJ-Audible (Listen For Free)
Sellers Want To Cash In But They Are Stuck; Need Interim Housing Solutions
By Judith Bachman
The housing market has never been hotter. Thank the pandemic for that, as scores of urbanites flee to the suburbs in search of more space and safer environs, in COVID terms. And though we are emerging from the darkest of days, with 70 percent of New Yorkers being vaccinated, the housing market continues to pulse.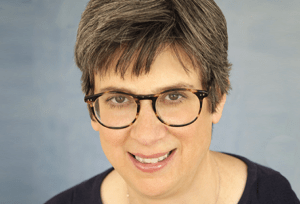 But there's a downside to this buying frenzy: Rockland residents who are selling, or who might like to, may be stymied because prices elsewhere are competitive and they need a short-term rental solution, which is lacking in the county.
Housing prices have risen significantly, and inventory has fallen. The median sales price of single-family houses in Rockland County from Q1 2020 to Q1 of 2021 rose from $459,000 to $523,000.  At the same time, new single-family listings are down more than 14 percent from a year ago.
According to realtor Valerie Moldow of Howard Hanna Rand Realty these market conditions are not ideal for some Rockland County residents.  "Sellers are stuck. There is a market imbalance; if you are selling what alternative to do you have as to where to move to," said Moldow.  She pointed out that sellers too often are being priced out of other homes in the county or beaten out by newcomers bringing cash offers.
Moldow, known as "Your Forever Realtor," has long advocated for the development of a stock of short-term rental housing in the county and never could the timing be better. There is a gap in the market that needs immediate attention.  Moldow points out that there are currently only 61 available units for rent right now.
While the rental business is usually left to the for-profit sector, Moldow wants municipalities and developers to cooperate in the development of short-term rental housing. She sees a golden opportunity to repurpose vacant commercial and retail space into short-term rentals.  For instance, could the vacant space in the Shops at Nanuet could be built out into residential rental units?
Moldow's desire for rental development fits with Clarkstown's vision laid out in its updated Comprehensive Plan. The plan recognizes that "vacancies are increasing in many larger, traditionally designed malls and retail centers. As such the town must begin focusing on flexible options for the use of these spaces. Coupled with the need for a more diverse range of housing options, examining zoning changes that would permit housing in certain traditionally commercial areas should be considered."
The Comprehensive Plan also highlights the Transit Oriented Development (TOD), which relies on a vision to build housing and retail density around the Nanuet train station.
A public-private partnership focused on short-term rental housing could solve a myriad of problems. Sellers who are stuck could sell but remain in the county until they figure out their next move. The scheme would free up inventory. For municipalities, it would stimulate new residential development and bring life to vacant commercial spaces.
Judith Bachman is the founder and principal of The Bachman Law Firm PLLC in New City. judith@thebachmanlawfirm.com 845-639-3210, thebachmanlawfirm.com