RCBJ-Audible (Listen For Free)
RCBJ Talks With STAC's Angela McDonnell About Paid Internships In The Hospitality Sector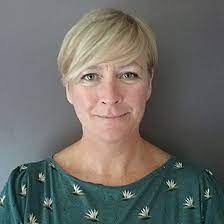 Q. What is the importance of having students do internships?
A. Internship is an integral part of the Hospitality Management (HM) program at STAC. The program has been designed to ensure graduate students are equipped with the essential skills to hit the ground running in their hospitality industry career. The correct internship provides an opportunity for all students to gain firsthand experience in the day-to-day operations of a particular hospitality sector, be that hotels, restaurants, bars, resorts, or visitor centers.
Internship also allows students to 'try out' the industry; some are unclear about their career path and this allows them to experience various departments, shadow managers, solve problems, and make decisions.
An internship is a 'real world' experience. Students step into the world of business and hospitality, connect with potential employers, identify management and leadership skills which they then aspire to replicate. They deal with real work situations, develop communication skills, become autonomous, confident and pragmatic. The internship opportunity solidifies a students' choice of industry and career.
Q. Are students paid for internships?
A. All internships are paid.  The hospitality industry is a hardworking service industry.  Interns work as full-time employees and are therefore compensated fairly.
Q. How does real life experience fuse with academic learning?
A. The Hospitality Management program is designed to fuse real life experience with academic learning — each course has an element of 'real life'. For example, Events Planning and Management students are expected to create a unique event theme, plan the event and execute the event in the real world. Real life experience puts theory to practice. Live projects enable students to not only be aware of terms and concepts but be knowledgeable about the pros and cons of their applications. This means they can use terms in the correct context, impress at an interview, and show their worth to any potential employer.
Q. Can you talk about two upcoming paid three-month internships? What are the companies? What will the students be doing?
A. Casa Bacardi Customer Service Specialist- responsibilities will include ticket sales, bar, tours, kiosk, gift shop, online shop, warehouse, setting and bar back, among other areas. Also, the intern will proficiently tell and explain the BACARDÍ Brand Story in at least, English and Spanish. Hyatt Regency Chesapeake – some of the responsibilities include food and beverage service in an expected 85 percent occupancy resort hotel, customer service, problem solving, complaint and complaint handling. Billing and payment procedures.
Internship opportunities in the works include Disney College Program 2022, The St Regis Bermuda, and The Goodtime Hotel, Miami.
Q. How do you go about recruiting, or being recruited by, companies that offer these internships? What do you look for? Which industries? Is it minimum wage?
Since the start of this program four years ago, I have built up a network of companies through meetings, media and word of mouth. In the case of the Hyatt, a STAC alum reached out to me, we planned a visit there, and in January 2020 I took ten students on a field trip. Students had the opportunity to shadow managers, and five students were interviewed for internship positions. All five were accepted but had to postpone due to the pandemic.
If a student comes to me with a particular career aspiration, I will seek out an internship on their behalf. For example Shane Flavell-Boney is interested in the visitor center experience and wishes to travel to Europe. This inspired me to pursue Bacardi who also have centers in Kentucky and Dublin.  Shane will do a three-month stint in PR and then have an opportunity to travel to Dublin, Ireland to work there after graduation.
Payton Horan is passionate about the events industry and I secured her an internship with the events team at STAC. A former student Michelle Winter is a licensed cosmetologist and is also interested in the events industry. She secured a place on the 'Stockade Works Hair and Makeup for Film and TV online workshop.
Local organizations have helped broadcast our opportunities. The list includes the RBA, HVDEC and REDC and RCBJ, along with our network of alumni. Also, I have more than 30 years of experience in the hospitality industry with a wide network of contacts domestically, in Hong Kong and the UK.
Q. Can you give us an example (anecdote) of a previous internship, how that went, and potentially how that led to paid work beyond the internship with that company, or perhaps an affiliated company?
A. STAC student Sean Flaherty faced Covid challenges last summer but on Memorial Day weekend in 2020 left New York to travel to Hyatt Chesapeake. At that point the industry was closing its doors but Hyatt was committed to staying open and Sean was determined to do his internship. Not only did he complete it, he was promoted to Front Office Supervisor! if I send a prepared, skilled, and competent student to an organization, it's almost a guarantee the organization will continue to seek interns from the program.
Q. The pandemic has changed a lot, particularly in the hospitality industry. In a story we did with your president, he talked about how hospitality applies to different sectors, such as healthcare. Are you looking to expand the definition of hospitality and how does that affect the kinds of internships you are looking to set up for your students?
A. The prevailing key factor of hospitality that is transferable is customer service. Any organization that strives to be consumer centric and exceed customer expectations needs hospitality trained professionals. So yes, Health Care is certainly another sector of the hospitality industry, as is Tourism and Film. Luckily, Tourism and Film are also continuing to grow in the Rockland region.