RCBJ-Audible (Listen For Free)
Developer Gabe Alexander Wants To Convert Camp Merockdim Site To Senior Housing
Rockland County developer Gabe (Gavriel) Alexander, who recently purchased the 9-acre parcel in New City that houses Camp Merockdim (formerly Camp Champion), wants to tear down the camp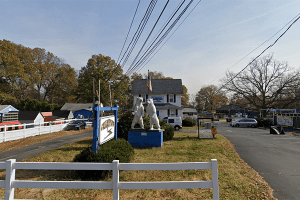 and build senior housing.
The developer will be asking Clarkstown for permission to tear down the existing buildings on site and construct a three-story, 265,654 square-foot building for 144 senior housing units with amenities. The plan calls for 208 parking spots.
The parcel, located close to the Ramapo border, is zoned R-22, or single-family houses on half acre parcels. If the developer were to build housing without seeking a permit or zone change, he would be able to build about 15 to 17 houses. A multi-family housing project would require a zoning amendment, though senior housing would only require a special permit.
---
HGAR Launches Fair Housing Challenge
The Hudson Gateway Association of REALTORS® (HGAR) is launching its "Fair Housing Challenge" initiative in observance of the U.S. Housing and Urban Development's (HUD) "National Fair Housing Month" for April.  HUD's campaign includes efforts to end housing discrimination and raise awareness for fair housing rights in communities throughout the nation.

In 2018, the Fair Housing Act celebrated its 50th anniversary. The legislation is designed to protect Americans from discrimination in the sale, rental and financing of housing based on color, race, national origin, religion, sex, sexual orientation, disability and family status.
HGAR's "Fair Housing Challenge" has been distributed to its 13,000 REALTOR® members stretching from Manhattan to Orange County, and consists of three segments:  a simulated exercise in fair housing, an Implicit Bias Training video and an "At Home with Diversity" online certification course.
"As an Association, we are committed to ensuring that all of our members practice fair housing in all of their transactions," said Crystal Hawkins-Syska, HGAR President.  "In fact, our theme this year is 'the American Promise,' which represents our dedication to helping all people realize the American dream of home ownership."
---
Montefiore Opens Cardiac Catheterization Lab
Montefiore Nyack Hospital has opened its Cardiac Catheterization Lab, which is part of the hospital's new Interventional Cardiology Program.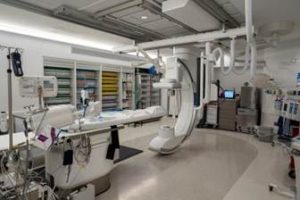 Montefiore Nyack Hospital's Interventional Cardiology Program is led by a team of cardiovascular experts who diagnose and treat heart conditions using minimally invasive, non-surgical procedures including cardiac catheterization and interventional cardiology. Specific interventional cardiology procedures can include pacemaker implantation, stent insertion, removal of blood clots in the lungs and the treatment of heart blockages.
"Time is heart muscle and every minute that passes can cause irreversible heart damage, permanent injury or cardiac arrest," said William Greenhut , DO, Medical Director Emergency Medicine at Montefiore Nyack Hospital.  "With the cardiac cath lab in close proximity to the Emergency Department, we can transport patients there in minutes for emergency procedures."
For more information about Montefiore Nyack Hospital's Interventional Cardiology Program: https://www.montefiorenyack.org/interventional-cardiology