RCBJ-Audible (Listen For Free)
SBA Extends Deferment Period For Disaster Loans
The U.S. Small Business Administration has extended deferment periods for all disaster loans, including the COVID-19 Economic Injury Disaster Loan (EIDL) program, until 2022. All SBA disaster loans made in calendar year 2020, including COVID-19 EIDL, will have a first payment due date extended from 12-months to 24-months from the date of the note.
All SBA disaster loans made in calendar year 2021, including COVID-19 EIDL, will have a first payment due date extended from 12-months to 18-months from the date of the note.
Existing SBA disaster loans approved prior to 2020 in regular servicing status as of March 1, 2020, received an automatic deferment of principal and interest payments through December 31, 2020. This initial deferment period was subsequently extended through March 31, 2021. An additional 12-month deferment of principal and interest payments will be automatically granted to these borrowers. Borrowers will resume their regular payment schedule with the payment immediately preceding March 31, 2022, unless the borrower voluntarily continues to make payments while on deferment. It is important to note that the interest will continue to accrue on the outstanding balance of the loan throughout the duration of the deferment.
"Small Businesses, private nonprofits and agricultural enterprises, including those self-employed individuals, contractors and gig workers, continue to navigate a very difficult economic environment due to the continued impacts of the Coronavirus COVID-19 pandemic, as well as historic Severe Winter Storms in 2020," SBA Administrator Tami Perrillo said.
"The COVID-19 EIDL program has assisted over 3.7 million of small businesses, including non-profit organizations, sole proprietors and independent contractors, from a wide array of industries and business sectors, through this challenging time," continued Perrillo.
---
Nyack Highlights Influential Women With Self-Guided Walking Tour For Women's History Month
Marie Somos, community leader and owner of Somos Jewelers on South Broadway in Nyack, is launching Local Women of Leadership Past and Present — a self-directed, interactive walking tour through Nyack that guides visitors to local shops and restaurants where they will learn stories about Nyack's women leaders.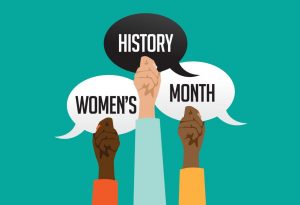 Running from March 14 to April 14, during Women's History Month, the tour includes information about the lives and contributions of 35 prominent local women.
For more than a century, Nyack has been the stomping ground for some of the most influential women of the 20th and 21st centuries including Helen Hayes, Carson McCullers, Betty Friedan, Toni Morrison, and Rosie O'Donnell to name a few.
Nyack today is home to many women activists, artists and business owners who shape the local community and beyond.
"We have posters up in over 30 establishments in Nyack, all within close walking distance," said Somos. "The posters include QR codes that take visitors to the Visit Nyack website, where they can see bios and photos of local women leaders. We also have a map that shows all locations on the tour."
Go to the The Visit Nyack website for more info:  https://visitnyack.org/local-women-of-leadership/
---
New Yorkers Overwhelming Support Biden's $1.9T COVID Relief Plan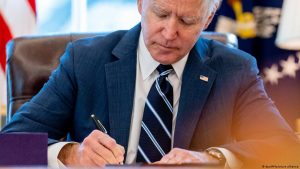 "The massive $1.9 trillion COVID relief plan passed by Congress and signed by President Biden enjoys overwhelming support from New Yorkers, according to new Siena College Poll. Overall, 74 percent support the COVID relief plan, compared to only 21 percent who oppose it. It has support from 91 percent of Democrats and 67 percent of independents, while Republicans are evenly divided, 48-48 percent," Greenberg said. "The 'weakest' support geographically comes from upstate voters, who support it two-to-one, 62-31 percent."
Biden has a 64-30 percent favorability rating, little changed from 65-29 percent in February. He is viewed favorably by 89 percent of Democrats and 57 percent of independents, while 72 percent of Republicans view him unfavorably. His job performance rating is 54-41 percent, down slightly from 55-38 percent last month.
"Less than two months on the job, Biden – like his first major legislative victory, the COVID relief plan – enjoys strong support from New Yorkers – well, at least from Democrats and independents," spokesman Steve Greenberg said. "At this point in his presidency, Donald Trump had a 33-63 percent favorability rating, not very different from his current 31-66 percent favorability rating."