RCBJ-Audible (Listen For Free)
Palisades Center Extends Discounts & Incentives To Clarkstown Residents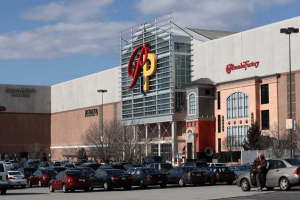 Palisades Center is continuing its Clarkstown Connection exclusive savings program, which started shortly after the mall's post lockdown reopening. Shoppers who register receive weekly savings and special incentives delivered to their inbox. To qualify, guests must reside in Clarkstown and subscribe to Palisades Center's mailing list. Residents who join the program receive exclusive discounts, updated weekly, from Palisades Center's retailers, restaurants, and entertainment venues such as Auntie Anne's, Blu Alehouse, Johnny Rocket's, Palisades Climb Adventure, SpinZone.
"It's nice to get special perks from Palisades Center just because I'm local," said Jeff Carson, a Clarkstown Connection participant and local shopper. "The offers are great, and I always look forward to seeing the new deals."
"It's great to see Palisades Center continuing their discount program for local residents," said Clarkstown Councilman Donald Franchino. "Every dollar spent at Palisades Center and other area retail establishments drives our local economy. I hope Clarkstown residents continue to take advantage of the exclusive savings and experiences being offered."
---
Mekong District Opens At 125 Main Street in Nyack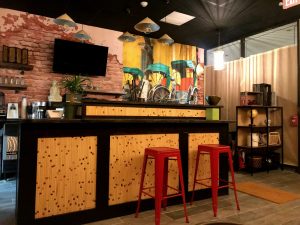 Mekong District a Viet-Inspired Restaurant has signed a long-term lease for 1,344 square feet at Main Street Promenade. Chef Tai Nham brings influences from Asian and Western cuisines to spice up his non-traditional and authentic Vietnamese cuisine.  Mekong District serves up dishes such as pho and grilled rice, Sriracha Edamame, Coconut Mussels and other inspirations. Check out the Mekong District Website
"Mekong District is an excellent addition to Main Street Promenade and we are confident that Main Street Promenade will make the perfect home for their new location," states Jeanine Kemm, who brokered the deal for Royal Properties, Inc.
---

---
Two Rockland Residents Named To Senior Leadership Team at WMCHealth
The Westchester Medical Center Health Network (WMCHealth) has named two members, both Rockland County residents, of its senior leadership team to new positions.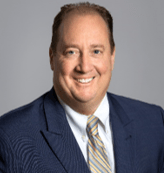 Anthony Costello of West Nyack has been named Executive Vice President at WMCHealth.  In this role, Costello serves as Chief Operating Officer for WMCHealth's Valhalla (Westchester Medical Center, Maria Fareri Children's Hospital and Behavioral Health Center) and Poughkeepsie (MidHudson Regional Hospital) campuses, as well as HealthAlliance of the Hudson Valley campuses in Kingston and Margaretville.
Costello is responsible for professional and ancillary services, clinical service lines, supply chain, support services, design and architecture, construction, capital planning, real estate and Advanced Physician Services, WMCHealth's 600-member physician practice.  Costello has a 25-year career at Westchester Medical Center and WMCHealth, and has held a number of critical operational positions during that time.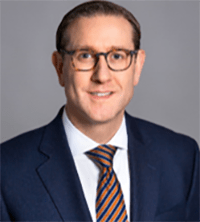 Joshua Ratner of Wesley Hills has been appointed Executive Vice President and Chief Strategy Officer at WMCHealth. In this role, Ratner is responsible for developing clinical and corporate strategies and for identifying and disseminating new healthcare innovation, as well as overseeing WMCHealth's affiliate and provider relationships, behavioral health operations and government relations.
Ratner also serves on the boards of the WMCHealth's Bon Secours Charity Health System and HealthAlliance of the Hudson Valley hospitals and leads the Hudson Valley Region Hub of New York State's Regional COVID-19 Vaccine Network. Ratner joined WMCHealth leadership in 2016.