RCBJ-Audible (Listen For Free)
PEARL RIVER PASTRY SEEKS TO EXPAND ITS ORANGE COUNTY FOOTPRINT
Pearl River Pastry, a manufacturer of all-natural cheesecakes and vegan baked good, plans to expand its Orange County facility.
Pearl River Pastry LLC of West Nyack has submitted plans to the Town of Walkill to undertake a $2 million project to retrofit of 32,000 square feet of vacant industrial space for manufacturing at 54 Turner Drive.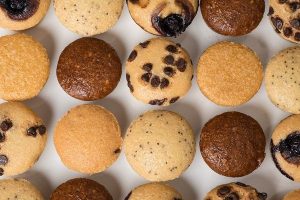 While the company still has a 50,000-square-foot manufacturing base in West Nyack at 389 West Nyack Road, the company has gone to Orange County for recent expansions beginning 18 months ago. The company, growing due to demand for vegan desserts, uses 22,000 square feet at its manufacturing site to store private label cheesecakes and vegan goods that it sells to national food sellers including Whole Foods and Safeway.
Atop growing demand for vegan goods, the pandemic has driven sales upward for desserts and baked goods. Pearl River Pastry plans to hire 35 new employees for its expanded Walkill facility.
Pearl River Pastry is known for Abe's vegan baked goods line, which includes muffins, brownies, pound cakes and a newly launched line of chocolate, vanilla and carrot layer cakes. The Abe's brand was developed in 2010 because Joseph Koffman was in search of a healthy muffin for his son Abraham, who had soy, nut, dairy and egg allergies.
Pearl River Pastry, founded by brothers Joseph and Martin Koffman, started the company in Pearl River in a 20,000-square-foot facility with 13 employees. Today the business has 127 employees.
---
SBA Extends Deadline For EIDL Loans
The U.S. Small Business Administration has extended the deadline to apply for the Economic Injury Disaster Loan (EIDL) program for the COVID-19 Pandemic disaster declaration to Dec. 31, 2021.  The deadline extension comes as a result of the recent bipartisan COVID-19 relief bill passed by Congress and enacted by President Trump on Dec. 27, 2020.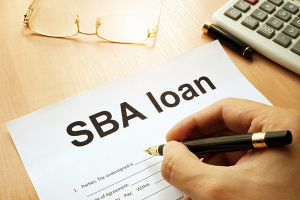 To date, the SBA has approved $197 billion in low-interest loans which provides working capital funds to small businesses, non-profits and agricultural businesses make it through this challenging time.
"Following the President's declaration of the COVID-19 Pandemic, the SBA has approved over 3.6 million loans through our Economic Injury Disaster Loan program nationwide," Administrator Jovita Carranza said. "The EIDL program has assisted millions of small businesses, including non-profit organizations, sole proprietors and independent contractors, from a wide array of industries and business sectors, to survive this very difficult economic environment."
EIDL loan applications will continue to be accepted through December 2021, pending the availability of funds. Loans are offered at very affordable terms, with a 3.75% interest rate for small businesses and 2.75% interest rate for nonprofit organizations, a 30-year maturity, and an automatic deferment of one year before monthly payments begin. Every eligible small business and nonprofit are encouraged to apply to get the resources they need.
---