Co-Tenancy Provisions May Sweeten Deals For Landlords And Lessees
By Judith Bachman
The coronavirus pandemic – more than any economic event in recent memory – has shown us how truly interconnected we are. How the fate of one or two retail vacancies in a small strip mall can impact the fortunes of the entire center, and what that means for landlord and tenants alike. How the loss of anchors at malls can impact the dynamics of the entire entity, and the community beyond.
Truth is, this has always been the case, which is why retailers have enjoyed protections with "co-tenancy lease clauses," which allows adjustments in rent and leasing terms depending upon the performance of the shopping center as a whole.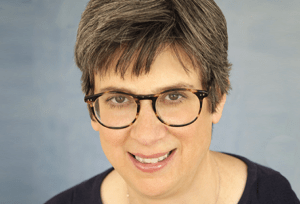 But now, other landlords are taking a page from this transactional playbook – an acknowledgment that times are truly uncertain, that we need to be flexible and work together, particularly as we're experiencing an uptick in the coronavirus locally, and a terrifying surge nationally.
Negotiations around commercial leases are facing a sea change. We expect to see a significant application of co-tenancy clauses — from the retail sphere to all types of commercial leases. This broadening application has important implications, not just for commercial leasing but the larger economic landscape, as a well.
A co-tenancy lease clause enables a tenant to reduce their rent or terminate their lease if key tenants or a certain number of tenants leave the property. Co-tenancy provisions are standard fare in shopping mall leases. They are premised on the idea that other stores along with anchor tenants will presumably bring substantial foot traffic to the mall.
A co-tenancy clause provides the tenant with some form of protection to compensate for the expected loss of foot traffic if other tenants leave the mall.
While co-tenancy clauses are commonplace in retail leases, in the wake of the pandemic, they are now being used in other types of commercial leases as well. We have recently seen an expansion in the use of co-tenancy clauses to various sectors of the commercial real estate market in office and co-working spaces, restaurant leases, and even warehouse and manufacturing areas.
For prospective tenants willing to sign or extend their leases in this uncertain business climate, a co-tenancy provision gives them comfort that they will be in a property that is highly occupied and vibrant; no one, for example, wants to have office space in an otherwise empty building.
From a landlord's perspective, they might be willing to grant co-tenancy clauses in settings where they might otherwise have not done so to prod reluctant new tenants to fill recently vacated space or to renew their leases.
While the expanded use of co-tenancy clauses may get the commercial real estate market moving, these clauses do pose an underappreciated economic risk too.
Co-tenancy clauses make each lease interdependent on the other. If a property experiences vacancies, other tenants, via their newly installed co-tenancy clauses, would have the right to reduce rent payments or terminate leases.
If there is a simultaneous exercise of co-tenancy clauses by multiple tenants, it could threaten the economic viability of the property. Co-tenancy clauses might ultimately pose more danger to the commercial real estate market than is currently appreciated.  With that risk, commercial landlords must carefully evaluate the risks and benefits of granting co-tenancy clauses.
Judith Bachman is the founder and principal of The Bachman Law Firm PLLC in New City. judith@thebachmanlawfirm.com 845-639-3210, thebachmanlawfirm.com