A More Nuanced Approach To Leasing May Be What's Needed
By Judith Bachman
It is anyone's guess as to what the commercial real estate market will truly look like as we continue to navigate the pandemic while trying to bounce back from the lockdown. That said, there will always be a certain level of demand for commercial space but landlords who negotiate with flexibility and alacrity now are likely to fare best over the long haul.
As the world reorders itself, as retail shakes out, and the office market recalibrates, landlords want to work with prospective tenants in ways they've not done so in the past to ensure tenancy. There's no doubt the pandemic will take a toll
on commercial occupancy, at least in the near term. Nevertheless, new businesses will fill the vacuum, the office market will evolve and major retail will shake out. While this happens, we could see a shift in presumed demand and rent thresholds.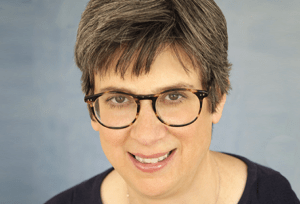 Landlords who choose to operate as though nothing has happened will find themselves outsmarted by those who are agile.
Patrons are returning to dining out and shopping. After months of working in isolation, many companies and staff are anxious to return to their offices and have the opportunity to collaborate with colleagues in person.  Even businesses that
are trepidatious may be newly willing to lease space in seemingly safer suburban areas, like Rockland, where more of their workforce lives.
Rethinking Leases
We expect that one immediate focus for tenants will be demanding flexibility in their lease duration.  Tenants may seek short initial terms with options; allowing tenants to extend their lease time but also giving them an opportunity to terminate the lease early, penalty free.
Landlords may be willing to offer alternatives in managing the amount of space leased.  Subleasing and assig
nment clauses could be more permissive than they were traditionally.  And tenants may want to include an option to expand their space, if available, or contract their square footage, if necessary, also without penalty.
These options in lease duration and space management would mitigate tenants' risk and give them the confidence need
ed to sign a new lease.  This would, in turn, give landlords increased occupancy rates in an otherwise falling market.
Take Out Your Red Pencil
Landlords may also have to adjust their expectations on finances.  We expect to see reduced rents as a result of decreasing demand.  And tenants will seek greater financial incentives to take space, including lengthy free rent periods and other concessions.
Landlords should also be more willing to do complete build-outs for tenants. Tenants may ask landlords to cover a greater share of operating expenses and maintenance which, pre-virus, might otherwise have been shifted to tenants.
Time For New Language
Other standard lease provisions will also have to be re-imagined.  Force majeure clauses (act of god provisions) should be adjusted to account for new risks. And landlords may now seek to include alternative dispute resolution procedures in light of the recent court closures.
Those landlords and tenants that embrace this newly required flexibility early will be the ones who manage best through a changed commercial real estate market.
Judith Bachman is the founder and principal of The Bachman Law Firm PLLC in New City. judith@thebachmanlawfirm.com 845-639-3210, thebachmanlawfirm.com