National Retail Sales Up 17.7 Percent In May
RETAIL NEWS
Retail sales spiked 17.7 percent in May, an early sign that the economy may recover from the economic crisis brought on by the coronavirus pandemic.
Consumer spending, which typically drives 70 percent of the nation's economy, has dropped sharply in recent months. Americans spent nearly 14 percent less in April than they did in March, one of the steepest declines on record, according to Commerce Department data.
The May jump in retail sales follows two months of record-breaking declines, as Americans put a halt to discretionary spending. Retail sales fell 8.3 percent in March, and 14.7 percent in April, which is a revised figure.

Spending rose across all categories in May, according to the Commerce Department. Sales at clothing stores nearly tripled from a month earlier. Some of the largest gains were at furniture stores, where sales rose 90 percent, and at sporting goods, musical instrument and book stores where they grew 88 percent. Sales in electronics and appliance retailers were up 51 percent.
Restaurants and bars, meanwhile, notched a 29 percent increase in sales, while online sales rose 9 percent.
The monthly jump in retail sales sent markets soaring. The Dow Jones industrial average surged more than 3 percent at its open, but scaled back its gains to 2 percent, as investors cheered the retail sales, as well as news of a possible medical treatment for covid-19. The Standard & Poor's 500 index closed up 1.9 percent, and the tech-heavy Nasdaq composite closed up 1.75 percent.
Consumers spent $485.5 billion in May on retail goods, groceries and gas, and 17 percent of sales —$86.4 billion — were purchased online.
E-commerce, which is up 31 percent from a year ago, has been benefitted during the pandemic, as homebound Americans relied on the Internet for groceries, books, furniture and other discretionary goods. Online shopping has been on the rise for years but the lockdowns have accelerated the growth and changed the way people shop. Online sales at Target have more than doubled during the pandemic, with e-commerce growing 282 percent in April alone.
Although the uptick in retail sales lifted the nation's mood, Federal Reserve Chair Jerome H. Powell warned the economic road ahead remains long and uncertain with 20 million jobs lost since February, a reported unemployment rate at 13.3 percent, the highest level since the Great Depression, and $6.5 trillion in household wealth gone in the first quarter. Even with improved retail numbers, overall levels are still down nearly 8 percent compared with February. There is great uncertainty about the how long a full recovery will take.
"Until the public is confident that the disease is contained, a full recovery is unlikely," he said.
Stimulus checks, along with enhanced unemployment benefits, helped many weather the shutdowns but food lines lengthened as only about half of renters were confident they could pay rent in May. High-end consumers were much more confident as their stock portfolios rallied. But job certainty remains unclear.
Powell emphasized that both the public health crisis and recession have unevenly targeted the country's lowest-income households, noting that some of the jobs lost to this economic crisis could be gone forever.
"The longer the downturn lasts, the greater the potential for longer-term damage from permanent job loss and business closures," he said to the Senate Banking, Housing and Urban Affairs Committee last week. "Long periods of unemployment can erode workers' skills and hurt their future job prospects."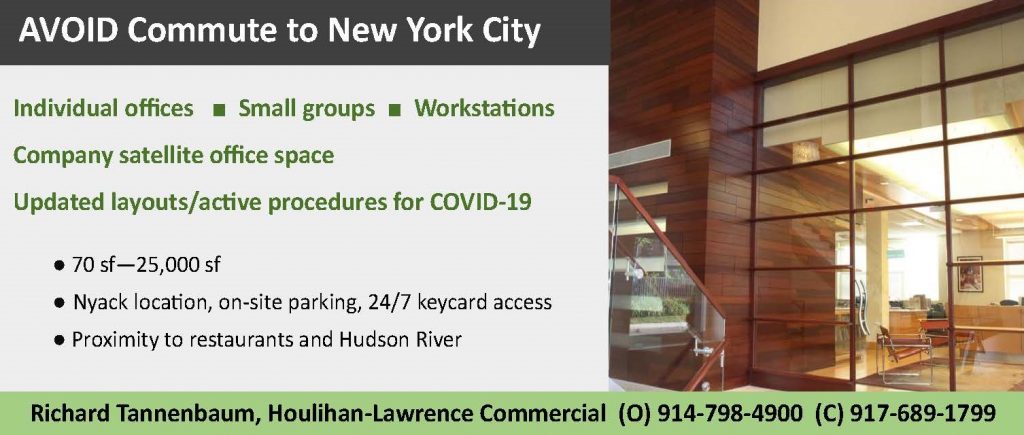 Service-sector jobs in retail and hospitality were among the first to go when the pandemic hit. But the impact has cascaded into white-collar industries in recent weeks, with major airlines and professional services firms announcing fresh rounds of layoffs. Economists say it could take years for retailers and shoppers to bounce back from the economic devastation of the ongoing pandemic.
Some 20 million Americans are unemployed. Even though U.S. employers added 2.5 million jobs in May, economists say ongoing uncertainties about the public health crisis and the economy have made it difficult to know when consumers and businesses might return to spending levels more typical over the the past few years.
A number of national chains — including Nordstrom, Gap and Macy's — reopened their stores last month with new safety measures and curbside pickup options. Retailers say shoppers have begun trickling back. Although spending at clothing stores nearly tripled in May, overall sales are still down 63 percent from a year ago.
The pandemic has accelerated a wave of retail bankruptcies, with chains such as J. Crew, Neiman Marcus and J.C. Penney filing for Chapter 11 protection in May.