Business Brokers Will Guide A Sale From Valuation To Closing
By Judith Bachman
The coronavirus pause that shut down most New York businesses this spring inadvertently became an inflection point for business owners to take a contemplative time-out. Dealing with unprecedented down time and the real-life scenario of a pandemic forced many business owners to think about exit plans.
For some, the pandemic even accelerated that desire.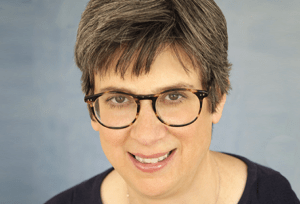 Some business owners have built-in successors – next generation family members or internal employee candidates. But if you need to go out to the general market to find a buyer, it is strongly advisable to hire a business broker.
A business broker is an important ally for guiding an entrepreneur from valuation to marketing to ultimately closing on the transaction. A competent broker will do his best to negotiate for the highest price and best terms for the business, while keeping the other side at the table.
A selling broker is paid out of the proceeds of the sale – – often five percent or more of the sale price of the business.
Given their central role in any sale, reviewing and negotiating the business broker's listing agreement is a critical, but is often an overlooked step in exit planning.
The listing agreement delineates the broker's role and compensation.  Here are the points that are typically covered in a business brokerage listing:
Sale terms – – what are the minimum sale terms that the broker must obtain?
Percentage commission – – what is the percentage amount of the sale proceeds that the broker will be paid?
Minimum commission – – regardless of the percentage, is there a minimum dollar amount the broker will be paid?
Basis of commission – – on what basis is the commission to be calculated, e.g., all of the sale price regardless of the period of time over which the price will be paid?
Timing of commission – – at what time is the commission due, e.g., all at closing?
Exclusions – – are there any people or entities, e.g., employees, customers, competitors, that, if they purchase the business, no commission will be due?
Obligations of the broker – – what exactly is the broker obligated to do, e.g., advertise in specific publications for a specific amount of time?
Term – – how long does the agreement last? Can it be terminated under certain circumstances?
Confidentiality – – what are the protections to avoid disclosure of confidential business information?
Dispute – – what is the procedure if there is a dispute with the broker?
While this list is not exhaustive, it can be used as a starting point to carefully examine and negotiate the terms of a listing agreement with a business broker. Doing so will be a key ingredient in a successful sale of a business.
Judith Bachman is the founder and principal of The Bachman Law Firm PLLC in New City. judith@thebachmanlawfirm.com 845-639-3210, thebachmanlawfirm.com