Taking A Deep Dive With Dr. Phil Dormitzer, Vice President and Chief Scientific Officer for Viral Vaccines at Pfizer
Q&A
Q. The news regarding the first human trials is very exciting. Typically, how long and how extensively are human trials conducted, and will a potential vaccine for COVID-19 follow the same trajectory or will it be sped up because there's so much pressure to stem the virus?
A. We are working with regulators to proceed as quickly and safely as possible. Historically, vaccine development for a new pathogen takes many years. We are compressing stages that have taken years into months, and those that have taken months into weeks in a safe and responsible manner.
We cannot provide specific timelines now with so many variables but we will be sharing data from the COVID-19 vaccine clinical trials we are conducting with our partner BioNTech with the FDA in real time so they can evaluate at the earliest possible time whether the safety and efficacy threshold has been met.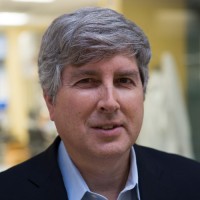 Q. Can you get into the weeds a bit: How does a human trial work? How many people typically participate? How are they identified? What is a big enough sample size to make the trial meaningful? And how do you know when a vaccine is effective — is it that a person builds antibodies? There's been a lot of speculation that antibodies in a person's system are not necessarily a guard against contracting the virus — your thoughts?
A. Typically in Phase 1, less than 100 healthy volunteers are administered the candidate vaccine in a non-blinded study to determine whether it is safe to proceed to Phase 2, and to determine whether a sufficient immune response is provoked. In Phase 2, a larger group of healthy subjects receive the vaccine candidate; the safety, immunogenicity, doses, immunization schedules, and delivery methods are studied. For Phase 3, randomized, placebo-controlled, blinded pivotal study generally involves thousands of people in whom vaccine safety and efficacy are tested.
Due to the urgency of the pandemic, the typical clinical development path would take too long. To shorten the time from pre-clinical to clinical evaluation, we are combing phases 1 and 2 and using a unique approach to test at least four unique RNA vaccine candidates in parallel in a smaller number of clinical trial participants.
In the Phase 1/2 clinical study that Pfizer and BioNTech are conducting for our COVID-19 vaccine candidates in the U.S., in the stage 1 dose finding sentinel cohorts, subjects will be pre-screened for the absence of antibodies against SARS-CoV-2 (demonstrating no history of past infection) and for shedding of SARS-CoV-2 (demonstrating no active infection) within 24 hours of vaccination. If a second dose is planned, then the absence of shedding of SARS-CoV-2 will also be verified before the second dose of vaccine.
We plan to enroll up to 360 healthy subjects in the existing Phase 1/2 clinical trial.  Subsequent, planned Phase 3 studies for the vaccine candidates may include thousands of subjects.
We will assess the immune response to the investigational vaccine primarily by measuring serum SARS-CoV-2 neutralizing titers and levels of antibodies that bind the receptor binding domain or the S1 fragment of the SARS-CoV-2 spike protein.  We will monitor for symptomatic COVID-19, which will be confirmed by a RT-PCR test for virus shedding.  In addition, we are working to develop a serological assay to determine whether a person has had a SARS-CoV-2 infection, including asymptomatic infections, even if that person has been immunized.
Q. If the vaccine is deemed to be effective, what are the necessary steps to bring it to market nationally, internationally?
A. We are actively scaling up our manufacturing capacity and distribution infrastructure to be in a position to manufacture a vaccine candidate, if the regulatory authorities deem it to be safe and effective. By doing many steps in the manufacturing process in parallel, rather than sequentially, we have the potential to supply millions of vaccine doses by the end of 2020, subject to technical success and regulatory approvals, then rapidly scale up to produce hundreds of millions of doses in 2021.
Pfizer operates one of the most sophisticated vaccine and sterile injectable supply chain systems in the industry. We are actively scaling up our manufacturing capacity and distribution infrastructure to support global supply of a potential COVID-19 vaccine in response to the pandemic. Among those things that we are preparing are drug product production, aseptic formulation and filling, and cold chain distribution to ensure temperature control.
Q. There is both concern and hope that a vaccine will be developed. But if and when it is — there will no doubt be worry that it has not sufficiently been tested over time. There are historical examples of vaccines coming to market with unforeseen side effects. Do you trust that there will be enough science to support it, and what kind of messaging will be necessary to ease people's fears, because after all, what we ideally want is for as many people as possible to be immunized?
A. We take a responsible approach to vaccine development by keeping safety at the forefront of everything we do. Vaccine development requires diligence and a steadfast commitment to safety as the number one priority. In all our work to advance investigational therapies, we work closely with trial volunteers and regulatory agencies worldwide to ensure we're developing safe and effective vaccines.
mRNA vaccines have demonstrated a favorable safety profile in pre-clinical and clinical studies. The safety of BioNTech's mRNA vaccines specifically have been established in more than 400 doses in the cancer setting since 2013.
For the current trial, BioNTech and Pfizer have taken measures to reduce risk to subjects involved in the trials by starting our studies with small numbers of younger healthy adults at low risk for severe coronavirus disease, before progressing to older adults and larger numbers of volunteers. Throughout our studies, we will carefully monitor subjects for safety and tolerability and appropriate immune responses before advancing a candidate to more vulnerable populations.
We have decades of expertise in pioneering vaccines and we know that clinical development requires diligence and a steadfast commitment to safety as the number one priority. We are committed to protecting patient safety by carefully planning study designs and paying close attention to the trial participant's safety and conducting real time follow up while on study. In all our work to advance investigational therapies, we work closely with trial volunteers and regulatory agencies worldwide to ensure we're developing safe and effective vaccines.
Q. Finally, how is the R&D at Pfizer impacting the facility? Are you hiring? Are you working around the clock with more hours, shifts? Will the facility ultimately need more space? Are there special measures in place for safety, privacy? What are the workplace shifts as a result of this focus?
A. Approximately half of our Pearl River colleagues are continuing to work on-site. Those colleagues who do not have to be on-site to perform their jobs are working remotely. To ensure the safety of colleagues, which is our top priority, everyone is practicing social distancing. Lab colleagues have altered their schedules – many are on-site earlier in the day, others later, and some on weekends – in order for us to perform our important research activities while remaining safe. Personal protective equipment is available to all colleagues and essential contractors working at the site. We are also cleaning common areas at the site more frequently.
We are still looking to fill open positions in our R&D organization, including additional roles to support work relating to the development of a potential vaccine for COVID-19. We are also continuing to resolve how best to utilize our existing space or whether we need to expand once the pandemic is behind us and the full workforce is back to working on site.