Seek Counsel That Caps Legal Fees Rather Than Charges By The Hour
By Judith Bachman
The upheaval of the coronavirus pandemic has caused business-as-normal to be anything but. As the courts slowly reopen, the legal community is poised for a slew of business lawsuits concerning traditional claims as well as novel ones.
Tenants have missed rent payments. The flow of goods and services has been disrupted. Many businesses have either suffered or caused inadvertent breaches of contract. New causes of action may arise from force majeure claims (acts-of-god contract defense), coverage issues under business interruption policies, or denial of or inability to get a PPP loan.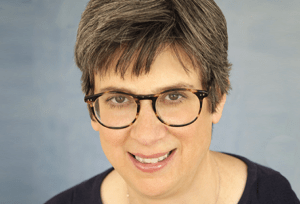 So amid all the chaos, will litigating be the best course of action and how much will it cost? Well that depends on whether a business is subject to an hourly rate or flat fee arrangement. Business owners will be forced to decide do I spend money litigating to save my business or will litigating ultimately sink my company?
First, consider that under New York law, in most cases, each party is required to pay their own costs.  So, business owners must be prepared to bear their own legal fees.
As for the projected cost of litigation, there is not a simple answer.  Every litigation has factors that will greatly impact the cost – – jurisdiction, jury or non-jury trial, nature of the claims, scope of the evidence, course of the case, etc.
But one may assume legal costs for a generic business litigation will likely be a minimum of several hundred thousand dollars.  For example, a recent New York State jury trial in a contract litigation resulted in billings totaling over $330,000 to the plaintiff for the whole litigation from beginning to end.
These staggering costs might discourage a business from moving forward.  Does it make sense, for instance, to litigate a breach of contract case with $200,000 at stake?  The financial stake at issue is too big for many people to walk away from but possibly too small to justify the legal fees.
Keep A Cap On It
An alternative to hourly fees that ratchet up is to find counsel that will handle litigation on a flat fee basis.  A flat fee arrangement will give the business owner desperately needed cost predictability and control. It will help a business owner make an informed decision upfront and plan for the expenditure over the course of the lawsuit. Ultimately, the business owner must calculate the perceived and real value of suing rather than walk away from the conflict.
With flat fee arrangements, business litigation attorneys will break down the litigation into stages, such as pleading, motion practice, discovery, trial, and provide an associated cost for each stage. This helps you budget for costs over the life of the lawsuit and makes the economics of settling a case at any particular stage easier to calculate. It is essential that business owners have counsel that help them understand, from the very beginning, the real costs of litigation in dollars, time and energy.
Judith Bachman is the founder and principal of The Bachman Law Firm PLLC in New City. judith@thebachmanlawfirm.com 845-639-3210, thebachmanlawfirm.com