Insurance Agents Are Showing Flexibility During The COVID-19 Pandemic
By Jason Horowitz
The coronavirus pandemic has upended businesses with disruptions, closures, furloughs and layoffs. Small business owners scrambling for ways to stem the bleeding should consider a fresh look at their insurance policies. Reductions in premiums or reconfigured terms could be one mean of weathering the storm — even if the fix is temporary.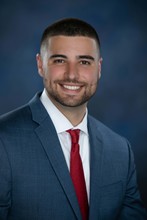 The world is in a state of flux – and institutions, including banks and underwriters – are exhibiting a flexibility in business practices not seen in "normal" times. Businesses should not presume that insurance policies are written in stone. To begin, dust off your policies and call your agent or broker. There's a chance you will be able to lower limits or change your coverage now as opposed to at renewal. Many insurance carriers will work with insureds to temporarily suspend payments and will not issue notices of cancellation for non-payment.
The Fine Print
Your policy likely covers both liability and contents/equipment. If liability is based on sales, you can ask the carrier to lower/endorse the policy now to save money. If, due to the pandemic, you now have diminished inventory, your contents limit may be able to be reduced thus lowering your premium.
You may be able to increase your deductible for a period of time (higher deductible, lower premium).
Pare It Down
If you have umbrella or excess liability, you might consider reducing or canceling it temporarily.  Perhaps you have an umbrella as a lease requirement. Try and approach your landlord to discuss suspending this until you're back in business.
No One To Cover
If you have worker's compensation, disability, and paid family leave, these coverages are based on payroll and number of employees.  This can be reduced at this time.
Drive A Bargain
If you own a fleet of vehicle(s) outright, you can surrender plates, park/store vehicle(s) and/or delete this/these completely off the policy.  At the very least, you can delete all or part of your liability comprehensive and/or collision coverage. If vehicles are leased and are approaching the end of the lease, you can potentially work something out with the leasing company to return them early.
Jason Horowitz, Producer at Safe Harbour Group, Ltd. 845-323-9177 (c), 845-63INSUR (634-6787) Ext. 106, email:  jasonh@SafeHarbourGroup.com