Being Fleet-Footed During A Crisis May Be The Key To Survival
Flexibility and adaption are key to survival – Darwin has told us so. Typically, businesses evolve slowly, reacting to supply and demand, taking its cues from the market. Never in our lifetimes have we had to reconfigure our businesses in an effort to stay alive during the coronavirus pandemic.
Most visibly we see how restaurants have morphed from in-dining services to take-out options. But many businesses across the spectrum are doing what they can to sustain relevance. Among the most nimble and sought-after are tech companies, as we can see here in three local examples.
New Use For Computer Services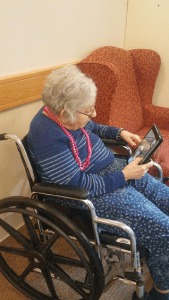 Take Computuners on Main Street in Nanuet. This small but growing computer care center primarily focused on computer upgrades, repairs, and virus removal for small businesses. Now, overwhelming customer demand has shifted that focus and altered the menu of services they now offer.
"It started with office employees suddenly needing help setting up secure workstations at home," said Scott Sobol, one of the company's on-site specialists. "But then we started getting a lot of requests from grandparents and families, wanting to stay connected with their kids and grandkids and that opened up a whole new area for us to help people with computer systems, videoconferencing, and social media capabilities.
Demand is so high, the team at Computuners finds itself spending most of their time on these services and explains they have never felt so connected to the community.
Distance Learning Creates Opportunities
Event tech company Fello found its business coming to a screeching halt as events were cancelled and iPad rental orders plummeted. The company which typically provides tech rental solutions, such as iPads, iPhones and Square POS systems, needed to find a new customer niche to fulfill quickly – and also a way to help during this crisis.
They pivoted to area schools, where students completing assignments and attending classes from home needed reliable hardware support. Fello is now renting internet-enabled tablets to school districts, at a discounted rate, to keep the school year going.
The company also figured out that nursing homes and assisted living facilities have a similar need for these devices as families seek new ways to stay in-touch when in-person visits are no longer an option. The same is true for healthcare providers who now are using Fello technology to see patients virtually.
"Fello is allowing us to offer virtual hugs to our residents," says Cheryl Dorn, COO of Peace Care. "During this challenging time, it is imperative that we do all in our power to boost the spirits of our residents, many of whom are elderly. Their mental well-being is just as important as their physical health. Fello's technology is offering a lifeline to our residents, allowing them to video chat with family, read news, watch movies, and interact with the outside world."
"Distance learning and telehealth services are relatively new, but the Covid-19 outbreak certainly increased demand for communicating remotely," said Zalmy Raskin, CEO of Fello. "We're so happy we were able to pivot our business model to help people during this crisis."
New Products On The Manufacturing Line
Hudson Valley Plastics is a regional manufacturing company that's found a new and unique demand for its services.  While the engineers at HVP regularly spend their day coming up with new design prototypes and building new molds for cosmetic, consumer packaged goods, automotive and industrial parts, they are halting their traditional manufacturing projects to focus on items needed during the crisis, namely dosage cups, test tubes and PPE (personal protective equipment) assembly for a medical community facing extreme shortages.
"These are not products we've ever had to ramp up production for," says Diana Tomassetti, the president and CEO of Hudson Valley Plastics. "But at this point in time, you follow where the demand for your services is most needed and thanks to our innovative team, making the shift will not be difficult."