Taking Time Away From Your Business Is Nerve Wracking: Preparation Is Key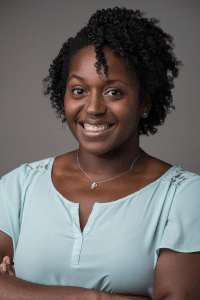 By: Meredith LeJeune
Whether it is a vacation or some sort of family life change, like parental leave, sometimes stepping away from your business for an extended period of time is necessary. At eight months pregnant, I am preparing for maternity leave. The thought of stepping away from my business has been nerve wracking at times.
As stressful as it is to take time away, you, as a business owner, know the importance of planning and execution. Here are steps to help with the transition.
Communicate Early
Unless the leave is sudden, it's important to communicate your absence early. Your leave isn't just about you, it's also about the people who report to you, and interact with you, like clients and vendors. Early communication includes sharing your news on client calls and team meetings, including a line in an email signature, or prominently placing a sign in your store.
In the event you don't have the luxury of time, communicate as early as possible and as much as possible. At the end of the day, we are all human and things happen. Ask for patience while you figure out the next steps, but make sure to follow up. If you do have a staff, make sure you have a second-in-command who can step in and temporarily fill your space. If you are a contractor, prepare early by keeping a list of subcontractors on hand to fill your role.
Develop and Action Plan
Create an action plan that allows you to disconnect during your time away from the business. Your level of disconnect will depend on several factors, including whether or not you have the support to fully do so. Your plan of action should include all client deliverables that are still outstanding and who will be responsible for each one. It should also include a list of your responsibilities that can be delegated to others.
Use Technology and Automate
Take some of the stress of your (and your team's) plate by automating as much work as possible. Whether it be social media, email marketing, or your CRM system, finding a way to seamlessly automate day-to-day tasks will leave you feeling less stressed so you can focus on your time away.
Return at Your Pace
Depending on the type of leave you take, returning back to work may not be so cut and dry. For instance, if you are returning from medical or parental leave, you might consider coming back to work a few days a week for two three hours a day until you are ready to return at full capacity. However, as with any other action you take, your return should be communicated early and included in your action plan.
Your time away shouldn't be stressful. With proper planning and communication, you can absolutely enjoy your leave, whether it be a well-deserved sabbatical, recovering from a medical procedure or, in my case, enjoying your brand new baby.
Meredith LeJeune is owner of Thought Bubble Communications
LinkedIn: in/MeredithLeJeune
Instagram: @ThoughtBubbleComm