Why Freelancers and Corporations Are Flocking to Coworking Spaces
The way we work has changed over the years. Business Insider reports that millions of Americans participate in the gig economy, as more and more people are starting to prefer self-employment. But it isn't just freelancers that are changing the labor force as tech companies now make use of satellite offices that are scattered all across the nation. These two factors have contributed to the rise of an innovation that is transforming work as we know it.
Coworking spaces have been on the rise in recent years. Whether it be the outrageous rise and demise of WeWork or the multitude of coworking spaces popping up in major cities across the United States, there's no denying that coworking spaces are impacting the workforce. The Independent details that both freelancers and corporations are flocking to coworking spaces, changing the way we view traditional offices. But what has caused this? Are coworking spaces a suitable alternative to traditional offices? To know the answers to these questions, read on to know why freelancers and corporations are flocking to coworking spaces!
Costs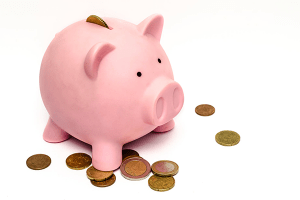 Unsurprisingly, one of the biggest draws of coworking spaces is the amount of money that freelancers and corporations will save by availing of their space. Entrepreneur notes how cost-effective these spaces are, as they provide both corporations and freelancers amenities and office space at an affordable rate. In affordable areas, you're looking at an average monthly expenditure of around $350 per table for coworking spaces. Companies and freelancers also save themselves from the time and effort needed to locate and set up traditional offices. And while this is great on its own, you'll also be saving thousands of dollars a year on maintenance and utility costs if you choose to opt for coworking spaces over traditional offices.
Productivity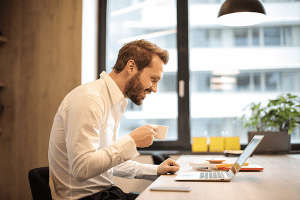 Another reason why coworking spaces have been on the rise is that they've become bastions of productivity and efficiency. These spaces are designed in a way to boost your ability to work — optimized in a way that makes working as easy as possible. Successful coworking company Industrious outlines a number of key areas that has seen these modern spaces gain recognition — whether it be the quality of the location itself or the availability of free-flowing coffee. These spaces are geared towards helping professionals achieve their business goals. Thornie Longmuir of MoneyWise details how one's workplace setup impacts a person's output, emphasizing the advantage that coworking spaces give to businesses and freelancers that avail of their services. To add to this, these spaces also come with amenities that you would have at traditional offices. This means all your printing, scanning, and other services will all be in one place.
Networking
Lastly, coworking spaces also serve an equally important function: connections can be made in the common areas or the coworking space pantry. Indeed, the coworking space provides an office environment where multiple companies reside, thus fostering a culture of openness that promotes connection building. Inc highlights that coworking spaces provide an environment where more organic connections can be made as compared to uptight networking events. To add to this, the kind of people you meet and connect with will also be more varied. This is because while coworking spaces tend to attract like-minded individuals, they also bring in people from all different industries and backgrounds.
Browse through the site if you want to keep updated on everything, from the recent activities of the Simon Property Group to the State Assembly's attempt to combat "Dark Store" assessment challenges!