Organization Aiming To Raise $40K To Support Education For Members And Young Women
By Tina Traster
Not long after Nancy Seeback's mother died, the Rockland-based CPA found a carbon copy of a letter (google it if you're younger than 40) her mother had written in the late 1950s. Responding to a classified advertisement, the letter told a prospective employer that even though the advertisement said it was looking for a male candidate, she believed she was capable of doing the job.
"I was so proud of her," Seeback said.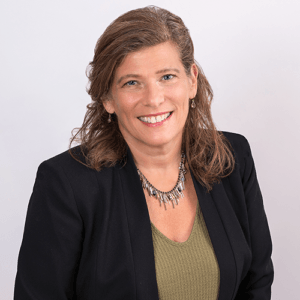 No doubt her mother was proud of her daughter, who has served for the past two years as president of the Rockland Business Women's Network (RBWN), a dues-paying membership organization that supports women in business. Seeback, like so many women, knows how far we've come, the strides we've made in the professional realm while simultaneously acknowledging the work is constant and ongoing and depends on women supporting one another.
This year, RBWN turns 40, and the nonprofit organization is undertaking an ambitious fund-raising effort to build a $40,000 RBWN Women's Professional Development and Scholarship Fund. Halfway to its goal, the fund will award a greater number of female graduates from high schools and higher learning institutions to further their education, and RBWN members will be eligible for a $250 stipend to be applied toward the cost of taking professional development classes and seminars.
"This fund will support women at any stage of their career," said Seeback, adding the fundraiser will culminate with a 40th anniversary celebration at Town & Country in Congers on Dec. 5th.
The RBWN has a long history of handing out $1,000 scholarships to young graduates, including this year's four recipients from two high schools, RCC and BOCES. Typically, money to support scholarships is raised at member events. But hitting this four-decade milestone has motivated the group's leadership to shoot for a more ambitious program to enhance education for women business owners, entrepreneurs, and corporate executives.
When we think of the late 1970s, we remember it as time when women were making strides in the workplace. But here in Rockland, "a bedroom community," many women were "in our nice houses, happy to be in the suburbs," Seeback says.
Except not all of them were. Many were restless. Many wanted to use their education. They needed support.
"The RBWN is about women helping women."
"Women were looking for guidance as they were moving into the business world," Seeback said. "It was a time of big change."
The Rockland County Women's Network, the predecessor to the RBWN, started as a consciousness-raising organization at RCC. Women were looking for camaraderie and encouragement and ways to express their desire to make their mark in the world outside the home. When financial planner Lauren Price joined the group in the mid-nineties, there were two groups: The Rockland Women's Network and the Sisters of Support (SOS). While the Network focused on professional development, SOS, which later phased out, provided a group for women transitioning from divorce, widowhood, or to newcomers looking for community.
The network changed its name in 1997 while Prince served as its president.
"I think our predecessors would feel their instincts, motivations and goals were met," said Prince. "I've seen many other women's networks diminish or fold but RBWN has thrived because Rockland County women support the organization. They understand the need and they step up. It just seems to be in the DNA of the county."
RBWN, which has about 100 members, hosts 10 educational workshops throughout the years, and its annual Women of Achievement breakfast in June honors leaders and hands out scholarships. The workshops are designed for networking and learning about topics such as networking, communications, social media, and business practices.
This year's honorees were Robin Rosenberg, president of the GARNER Historic District, Emily Dominguez, a Village of Haverstraw trustee and owner of Blu River Marketing, and Lisa Falone, a sales consultant for PayServ Corporation.
Seeback says the RBWN has a mix of members who have PhDs and some who've never graduated from high school. There are a handful of male members, too.
There is no place for politics in the RBWN's agenda.
"We focus on business and professionalism," says Seeback. "We are all about inclusion, inspiration, openness. We're all about having a safe place."
Prince agrees.
"The RBWN is about women helping women."