RCBJ-Audible (Listen For Free)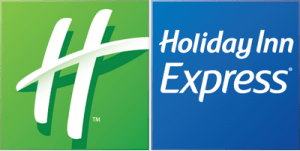 Plans are moving forward to demolish Thruway Plaza on Route 59 and replace it with a five-story, 123-room Holiday Inn Express and a free-standing Dunkin' Donuts with a drive-though, according to plans submitted to the Town of Clarkstown. An additional restaurant may be added to the development.
Also, a furniture store on the 6.5-acre parcel will be leveled but the building housing Taco Bell/KFC will remain.
The land is owned by Thruway Plaza of Rockland Associates, a partnership among the Goldstein, Yassky and Kirchner families. The tired 27,000-square-foot center has 11 storefronts. The owners are seeking approvals from Clarkstown. They want to start construction in late 2019.
There is a Hampton Inn nearby across the southbound Thruway ramp at Exit 14 and several other nearby hotels.