Wild Birds Unlimited Franchisee Plans a Rockland Store
By Tina Traster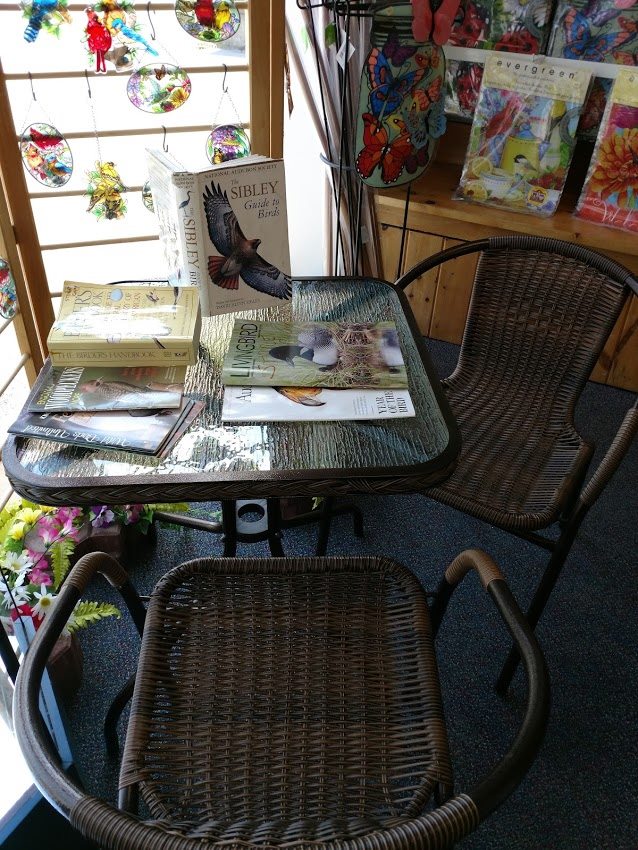 Scott Gunther, owner of the Paramus, New Jersey franchise Wild Birds Unlimited, has spent 12 years turning his enterprise into a successful destination for backyard bird hobbyists. Emboldened by the growing enthusiasm of bird watching and bird feeding, West Nyack resident Gunther intends to spread his seed, so to speak, and open a second franchise in Rockland County sometime next year.
Bird watching ranks second behind gardening as the most popular outdoor national pastime. Some 81 million people feed birds and watch wildlife in their backyards, and collectively spend $5 billion annually on bird seed and wildlife food, according to the 2016 U.S. Fish and Wildlife Service National Survey of Fishing, Hunting and Wildlife Associated Recreation. Hobbyists spend $960 million annually on bird feeders, bird baths and nesting boxes, and $1.8 billion annually on binoculars and spotting scopes.
What separates a retailer like Wild Birds Unlimited, with more than 325 stores nationally, and the big boxes and pet stores in the game, is quality seed and expertise. The franchise only sells 100% edible and regionally-formulated blends that attract the specific kinds of birds hobbyists want in their backyard. Customers are willing to pay a 20% premium for a bag of bird seed in return for seeing more desirable, and a greater diversity, of species at their feeders. Cheaper seed is mixed with fillers, which end up on the ground, attracting critters like squirrels and raccoons. Fallen seed promotes weed growth.
"The rents are a quarter of what they would be on Route 59, but I'm convinced Route 59 is the way to go."
Backyard birdwatching is a tonic to our busy, stressful lives. It's easy to get hooked on the antics of feeding birds outside one's window. Many who are drawn to the pleasure of bird watching eventually feel a stake in the lives of the birds. With the dual challenges of climate change (and severe weather patterns) and habitat destruction, there is a deeper urge to support wild birds with seed, water, and shelter.
At Wild Birds Unlimited in Paramus, a 2,400-square-foot, stand-alone store on Route 17, bird seed accounts for more than 50% of sales, with feeders, housing, bird baths, books, binoculars, nature gifts and lawn ornaments making up the difference. Gunther says winter is the high season for sales. "People are tuned in," he said. "They can see the food sources are missing."

Gunther owns the Wild Bird Unlimited territory for both Bergen and Rockland. He has benefited from being in the Route 17/4 hub in Paramus, one of the nation's top retail meccas. He believes he will also have success in the Route 59 corridor, where he plans to open a 1,500 to 1,800 square-foot store in the Rockland Plaza shopping center in Nanuet. The franchisee is in talks with the owners of Michael's Tuxedos but logistics over a planned demolition and rebuilding are taking a long time, and may send Gunther looking elsewhere for a location.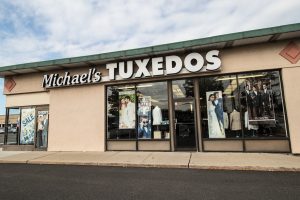 Owners of Rockland Plaza want to demolish the highly recognizable glass building and rebuild a 4,435 square-foot structure. Problem is there is a stream running under the existing building, and the new site needs to be relocated to the west of the existing building. Town Planner for the Town of Clarkstown Joe Simoes says the proposal is cleared to come to the planning board but he said if the project gets the green light, building would not likely begin until the spring.
Gunther is committed to the Route 59 corridor because he wants to locate his store along Rockland's main artery. "I've looked at space in all the business districts, including Nyack, Haverstraw, Pearl River, in Spring Valley and in all the mini shopping areas," he said. "The rents are a quarter of what they would be on Route 59, but I'm convinced Route 59 is the way to go." He needs a wide berth for tractor-trailer deliveries, and he wants to be on a road that most people have to travel on most days.
For now, he's waiting on the Michael's Tuxedos location to pan out but like a good bird watcher with a keen instinct he remains on the lookout for something unexpected.
Wild Birds Unlimited, 189 Route 17 South, Paramus, NJ 07652 | 201-599-0099 | https://paramus.wbu.com/