Putting Fire In Their Belly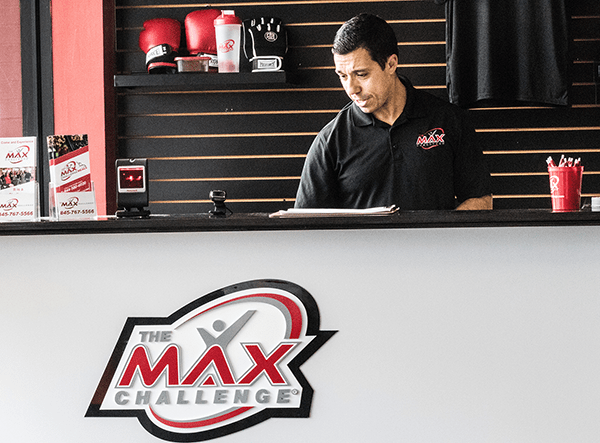 By Tina Traster
In a few years, New York City firefighter John Delgado will be eligible to collect his pension serving for 20 years. At 41 years old, with a wife and two children to support, Delgado is transitioning from extinguishing fires to turning up the heat at The MAX Challenge, a franchise he opened in September in New City.
This explosive new gym concept is a 10-week program that aims to reshape a client's health. Apart from physical goals, the MAX Challenge, which costs $499, combines structured group fitness classes with motivation and nutritional counseling. Delgado's 2,300-square-foot location in Clarkstown Plaza is one of 60 MAX Challenge franchises nationwide. The franchise has another 40 locations in development. Eighteen will open this year. Entrepreneur Magazine's April 2018 issue included the franchise on its "Top 100 Franchises for less than $150,000."
Working out has always been central to Delgado, who could easily make the cut for a firefighters' calendar. He has taught boot camp and fitness classes for years. He stumbled upon The MAX Challenge through his mom, who lives in New Jersey. "My mother has a history of starting new things and then she's done," said Delgado. "But when she started the MAX Challenge fitness program, she kept going because she was losing weight and it kept her motivated."
Shortly after, Delgado began to teach classes at the Manalapan, New Jersey franchise. "I understood their vision," he said. "I got why people were losing weight and living healthier."
"Most gyms are not member centric," he said. "The MAX Challenge is about each client."
The MAX Challenge, founded in 2011, began franchising five years ago. Founder Bryan Klein opened his first martial arts school out of his parents' garage at age 16. Klein launched the Max Challenge program in Manalapan in 2013. A year later, he had 50 franchises. While the New Jersey market is nearly saturated, Delgado's New City location is Rockland's first.
Before The MAX Challenge, Klein owned and operated the United Taekwondo Academy in New Jersey. When his wife was pregnant and had complications that forced a 6-month hospitalization, Klein gained 100 pounds from stress. It wasn't a good look for someone in the fitness business. And so the MAX Challenge was born: it was a first-hand experiment in making fast and long-lasting body and mindset changes.
What Delgado latched onto during his time teaching at the MAX Challenge was a mindset that made sense. "Most gyms are not member centric," he said. "The MAX Challenge is about each client." Clients are expected to come between three to five times a week, the more frequent the better. Classes are divided into kickboxing, cardio and toning for skills of all levels. MAX instructors are trained to provide modifications for all clients. The nutrition plan is based on three goals: Eating the right foods at the right time and in the right portions. After the 10-week program, members pay $129 a month for unlimited classes. The company offers a money-back guarantee for dissatisfied clients.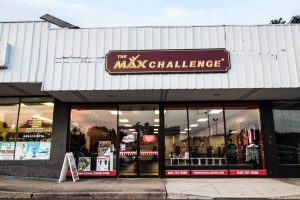 Those wishing to open a MAX Challenge must have $50,000 in liquid assets and a net worth of $250,000. The company charges a $40,000 franchise fee per location, and it collects a 6% royalty fee and a 2% ad fund charge.
Delgado has hired two administrators, and six part-time instructors. He plans to make his franchise a community-centered business by taking part in local events and charities. The MAX franchisee feels confident he will be in the black in year one. He did learn one lesson the hard way. "I jumped the gun on advertising." Delgado originally thought he was going to take a location in Nanuet and he bought ads and distributed flyers to preview the opening. When that space fell through, he had the burden of re-educating the public on the new location.
Opening a business is a leap of faith. His wife has come on board as his business manager. He dabbled with the idea of opening his own business but settled on a franchise because he could walk right into it. Also, he was intimately familiar with the program, and he believes in it. "My advice is to make sure you get involved in a business you enjoy because it will be a labor of love," he said. "And speak to other franchise owners in your space. They are your best resource."