---
Subscribe to our newsletter dedicated to New York's Cannabis industry with a focus on the Mid-Hudson region. Sign-Up now to receive the newsletters.
---

---
Stipulation And Order Of Settlement Submitted To Court – Clock Starts On Acceptance
November 28, 2023 – The long-awaited "Stipulation And Order Of Settlement And Dismissal" was filed with the Court this morning. For the 426 CAURD applicants caught up in the litigation and unable to advance their applications or open retail outlets, any relief is good relief, provided it includes lifting the injunction issued back on August 7th by Justice Kevin Bryant.
The settlement stipulation hangs on the Court accepting its terms and dissolving the Preliminary Injunction within 10 business days of presentation to the Court, with an allowance for an agreement to extend the time should the court not feel bound by the time frame imposed by the Stipulation.
No consideration is given for a modification of the terms of the injunction – it seems like a take it or leave it offer, and the terms specifically say that the failure to dissolve the preliminary injunction renders all of the other provisions of the Stipulation and Settlement null and void.
The Stipulation settles all of the claims between the parties, with each side paying its own costs and attorney's fees. In exchange for the dismissal, OCM will issue one adult-use dispensary license to each plaintiff and take whatever other steps are necessary to  allow each plaintiff to become "fully operational." Each plaintiff will also get "site protection" for the sites submitted.
Part of the bargain struck precludes OCM from issuing and "new or additional provisional" CAURD licenses until April 1, 2024, purportedly to allow OCM to focus and dedicate itself to process the pending applications and licenses.
Another provision of the agreement establishes a requirement that OCM work with the Division of Service-Disabled Veterans Business Development to ensure that participants in that program can avail themselves of opportunities in the cannabis market.
And, to prevent similarly situated potential plaintiffs from relying on this settlement to secure their own licenses, the language declares the settlement has no "precedential value" and not binding beyond this agreement.
Enforcement of the terms of the agreement are only available to the disabled veterans for 30 days from entry of an Order accepting the Stipulation (with a few extra days to cure). Within that window, an aggrieved party can move the court to compel enforcement of the terms of the stipulation. After that window closes, enforcement becomes an open issue.
So, just like in the Variscite case, OCM avoided the complicated legal and constitutional questions by awarding licenses to complainants instead of addressing the underlying problems with the implementation of the laws and regulations applicable to the agency. But what about the distressed farmers, minority and women-owned businesses and other disabled veterans who were not parties to the litigation?
Justice Bryant issued the temporary injunction because the implementation of the awarding of licenses ran afoul of the law – not just for the four plaintiffs, but for any applicant similarly situated. Yes, it's true that there was no effort to establish a "class" for a class action suit, and giving away four licenses to set over 400 applicants back on track may seem like a small price to pay, but either the scheme awarding licenses was legal or it wasn't. Justice Bryant said it wasn't.
For the next few days, perhaps longer, we will see just how Justice Bryant views the stipulation and settlement. Perhaps he has a longer, more expansive view of the legal issues, or perhaps he will defer to the litigants. Either way, we will know very soon.
View the Stipulation and Order Of Settlement and Dismissal here.
---
Find a Cannabis Growers' Showcase Near You (As of December 2, 2023)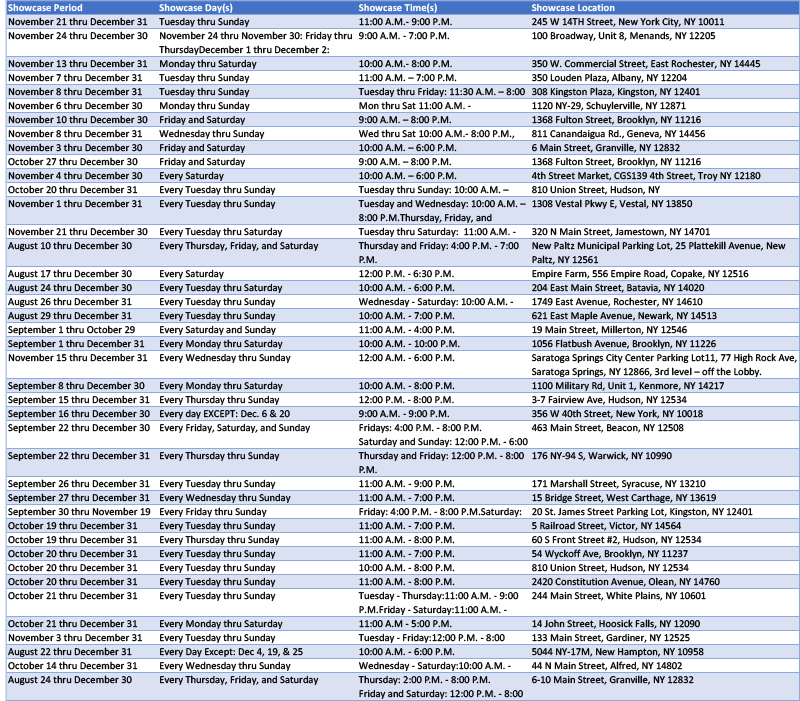 ---
"Settlement In Principle" Reached In Disabled Veterans' Litigation
November 20, 2023 – New York regulators and a collective of disabled military veterans who challenged the state's adult-use marijuana licensing process in state court have reached "an agreement in principle to settle this matter," according to correspondence from Plaintiffs' Counsel filed with the Appellate Division, 3rd Department, New York State.
The agreement announced Monday between the New York Cannabis Control Board and plaintiffs is likely to lead to the end of a temporary injunction that's been in place since August as well as render moot motions for summary judgment pending before the Supreme Court.
The injunction, put in place by the New York State Supreme Court Justice Kevin Bryant, stalled the issuance of more than 400 conditional adult-use retail dispensary (CAURD) licensees across the state, and prevented the opening of licensed dispensaries for months.
The lawsuit, Carmine Fiore v. New York State Cannabis Control Board, filed by a cohort of disabled veterans, charged that the OCM overstepped its authority under New York's 2021 legalization law – the Marijuana Regulation and Taxation Act (MRTA) – when it opened the licensing application window first to those with cannabis-related offenses and their immediate family rather than allowing other similarly situated applicants – disabled veterans, distressed farmers and women and minority-owned businesses to apply at the same time.
The agreement still must be finalized by all parties, including the state Cannabis Control Board and Justice Bryant, according to court documents.
During the pendency of the litigation, the New York State Supreme Court allowed a few exceptions to the injunction.  Applicants caught up in the legal morass were left in a sort-of legal limbo, waiting on the sidelines while incurring financial losses from rent payments, legal fees, and other obligations they were obligated to meet.
The "agreement in principle" is happening at a time when New York has opened its application process broadly, with thousands of new applications expected during the open-application period.
The court delays from various suits likely contributed to the proliferation of illegal retail outlets across the state – some estimates put the number of illicit operations in the thousands, despite New York's efforts to crack down on unlicensed sellers of cannabis products.
---
Tax Relief For NYC-based Cannabis Businesses
November 20, 2023 – Governor Kathy Hochul has signed legislation that provides income tax relief to New York City marijuana businesses that are currently prohibited from declaring business expenses as federal deductions under an Internal Revenue Service (IRS) code known as 280E.
Hochul signed it into law on Friday.
While Hochul signed a separate bill last year that included provisions allowing state-level cannabis business tax deductions, New York City has its own tax laws that weren't affected by the state-wide change. The new measure is meant to close that gap and provide relief for New York City-based businesses.
"This bill would allow a deduction for business expenses, incurred by taxpayers authorized by the Cannabis Law to engage in the sale, distribution, or production of adult-use cannabis products or medical cannabis, for purposes of the unincorporated business tax (UBT), the general corporation tax (GCT), and the corporate tax of 2015, commonly referred to as the business corporation tax (BCT)," a summary of the law says.
The city's tax code would be amended to add sections allowing the deductions "in an amount equal to any federal deduction disallowed by section 280E of the internal revenue code."
"This modification to income is appropriate because, while the expenses of cannabis-related business cannot be deducted for federal purposes, New York law permits and encourages these businesses akin to any other legitimate business occurring in the State," a memo attached to the bill says. "The City's business taxes should similarly encourage these business activities."
Other states have pursued similar income tax workarounds. Marijuana tax reform legislation at the federal level is stalled, leaving state-licensed cannabis businesses with significantly higher federal effective tax rates than similarly situated businesses.
The governor of New Jersey signed legislation in May to allow licensed marijuana businesses to deduct certain expenses on their state tax returns as a partial IRS 280E fix.
---

---
Multistate Operators (Registered Organizations) Gain Entry To New York Cannabis Marketplace
November 6, 2023 – To the joy of many, and the chagrin of others, New York is expanding medical cannabis retail licenses to large multistate operators.
The application window for "registered organizations" opened October. 31 and will run until 5:00pm December 19, according to a notice from state's Office of Cannabis Management (OCM).
Registered organizations will pay a premium to enter what many refer to as the nation's most untapped retail marketplace. New York, nearly two years after launching adult use sales has just 27 fully-operational licensed adult-use retailers in the entire state, about one outlet for every million New Yorkers.
The entry price is steep. Applicants must submit: (1) a nonrefundable application fee of $10,000 before the application deadline; (2) a registration fee of $200,000 within 10 business days of approval; and (3) in lieu of a lease or secured property, a secured bond of $2 million.
OCM has not put a cap or limit on the number of RO licenses. Instead, the agency says it will "issue registrations based on the quality of applications received and market needs." That statement is contained in a FAQ put out by OCM offering explanations and details of OCM policies with links to other relevant materials.
The early release of licenses to registered organization is a blow to the licensed and soon-to-be-licensed adult-use retailers as well as hundreds of Conditional Adult-Use Retail Dispensary (CAURD) licensees and applicants who have been trying to open stores for months while lawsuits drag on challenging the very framework of license issuance in the state.
In September, the OCM voted to allow the state's 10 medical marijuana operators to apply for adult-use retail licenses, essentially reversing its policy to ban MSOs entering the recreational market for the first three years.
OCM plans to protect the RO's trade secrets and confidential information from New York's Freedom of Information Law requests made by the general public and likely competitors by asking the ROs to identify which areas of the application they wish to be redacted as exempt from disclosure.
And, the guidance says that ROs that submit applications earlier within the application window will not have an advantage over applications submitted later. All applications must be submitted by the December 19th deadline.
---
Senate Subcommittee Meeting Discusses Flaws in Cannabis Rollout
November 6, 2023 – Last Monday, members of a New York Senate committee heard from witnesses and discussed legislative solutions to the state's ongoing cannabis legalization implementation rollout and related problems.
The Senate Cannabis Subcommittee is chaired by Sen. Jeremy Cooney (D), who said, "The goal of the hearing today is to provide an opportunity for stakeholders across the adult-use retail cannabis space to raise concerns and to offer constructive feedback regarding the current cannabis landscape in order to foster a more robust and equitable recreational adult-use cannabis marketplace in New York."
Chris Alexander, Executive Director of the Office of Cannabis Management (OCM), along with other officials with OCM, testified at the hearing.
Alexander assured members that state regulators are working to address concerns with what some refer to as the state's cannabis legalization rollout failure. He recognized that delays related to various lawsuits and pending litigation have had a "significant impact on the rest of New York's adult use cannabis supply chain."
"Small farmers who are already distressed were left with no outlets for their product and have experienced significant financial hardship and uncertainty as a result," he said. "We still have a long way to go before we can claim that the supply chain is functioning as intended."
Supply chain issues were also raised by Senate Agriculture Committee Chair Michelle Hinchey (D) who said she and other lawmakers have been "sounding the alarm since the middle of the legislative session earlier this year on the crisis that's happening right now for our cannabis farmers to effectively very little to almost zero response."
Hinchey referred to legislation that was passed by lawmakers and is awaiting the governor's action, the Cannabis Crop Rescue Act. It would allow licensed marijuana producers to sell products to tribal retailers, which Hinchey said is an example of how the legislature is seeking to ameliorate the issue.
Lawmakers and regulators discussed the state's THC potency tax, illicit market enforcement efforts, licensing distribution priorities, preventing youth from accessing cannabis, and laboratory testing practices.
Additional governmental witnesses included representatives of the Cannabis Advisory Board, Dormitory Authority of the State of New York (DASNY), New York State Department of Taxation & Finance, New York City Council and New York City Sheriff's Office.
Watch the New York Senate committee marijuana hearing in the video below:
---
Powerhouse Lawyers Take On Federal Government's Interference With Legal Cannabis
October 29, 2023 – Finally, a suit filed in the United States District Court for the Western Division of Massachusetts against Merrick Garland in his capacity at United States Attorney General by a group of cannabis growers, processors, transporters and retailers from Massachusetts sets the stage for the undoing of the part of the Controlled Substances Act that makes participation in state cannabis programs a federal crime.
Filed by powerhouse lawyers at Boies, Schiller and Flexner on October 25th, the lawsuit details the obstacles that legal cannabis businesses face based on what the suit describes as an archaic adherence to federal marijuana laws that are no longer applicable in a nationwide environment where 38 states, including the District of Columbia have legalized medical and/or recreational cannabis.
The suit describes a myriad of problems — denial of access to SBA loans and federal grants, denial of access to banking and credit card processing, denial of access to mortgages, loans and leasing opportunities, denial of access to payroll processing, denial to access to job fairs and training programs, unfair taxation and other difficulties  — all caused by the federal government's adherence to what the suit says is an unconstitutional exercise of federal authority.
Additional obstacles include denial of access to bankruptcy and trademark protections, complications with delivery to customers residing in federal housing or receiving federal housing support, and denial of federal farm benefits to farmers that lease even a portion of their fields for cannabis cultivation.
While the suit, filed in Massachusetts describes the difficulties of Massachusetts residents and businesses, the same obstacles are faced in New York and elsewhere and any relief afforded would likely be applied nationwide, or certainly to any state that adheres to the rigid controls in place in Massachusetts to keep cannabis out of interstate commerce.
The suit asks for relief in the form of declaratory judgments. First, that the CSA as applied to plaintiffs exceeds Congress's authority under the commerce clause (regulation of interstate commerce) and the necessary and proper clauses. Second, declaratory relief that the CSA as applied to plaintiffs violates due process, that is by regulating cannabis in states where it is legalized, the federal government's actions are unwarranted and unlawful.
The obstacles are real and this is the suit to watch going forward, though no temporary or permanent injunctive relief was requested. The SAFE Banking Act and rescheduling of cannabis may relieve some of the pressure on cannabis businesses, but would only have a limited impact on the problems created by the federal government's adherence to the CSA.
The suit was filed in the Western Division of the United States District Court for the District of Massachusetts, Case No.: 3:23-cv-30113-KAR.
---
State Senate Subcommittee Meeting Studies Flaws in Cannabis Rollout
October 29, 2023 – All eyes are on the New York State Senate Subcommitee on Cannabis which is holding a public hearing, set for 11:00 October 30 at 11:00am, to discuss problems plaguing New York's fledgling cannabis market.
The hearing, organized by Senator Jeremy Cooney, D-Rochester, who serves as the chair of the Subcommittee on Cannabis, will discuss the multiple lawsuits stymying the rollout of retail dispensaries as it relates to the State's commitment to social justice goals, as well as the adverse impact on growers, processors and retailers.
Since passage back in 2021, the legal market for cannabis in New York has met a number of obstacles, both legal and logistical.
"As state lawmakers, we can't just pass bills and hope they work out. Instead, through legislative oversight, we have the responsibility to work with our governor and state agencies to ensure our collective goals are met," Cooney said. "Two years after legalizing adult-use recreational cannabis, New Yorkers are frustrated and disappointed in the state's ability to launch a safe and legal marketplace. I am calling this hearing with my partners in the Senate because we believe New Yorkers deserve clarity on what has been done so far and how we can help the retail market going into the next legislative session."
Licensing, has proven a challenge for the state. When New York first legalized recreational cannabis, it established the Conditional Adult-Use Retail Dispensary (CAURD) licensing program.
However, in recent litigation, New York Supreme Court Judge Kevin R. Bryant halted the approval of CAURD licensing for all of New York State, based on the priority given justice-affected applicants over other eligible licensees. The suit was brought by a group of disabled veterans who were supposed to have the same access to licensing as justice-affected applicants.
Bryant has since partially lifted the suspension, but only for about 30 licensees out of 463 given conditional approval. What's clear to Cooney and his committee is that industry iprogress is pretty much at a halt, even with the opening of new applications and licensing options.
The October 30 hearing will also host the chairs of related Senate committees. The committee chairs of Agriculture, Finance and Investigations and Government Operations will all be attending. Additionally, testimony from cannabis growers, retailers and regulators will shine a spotlight on the flaws of the budding industry and hopefully discuss solutions.
This newsletter will update its readers on what happens at the committee meeting as soon as we are able.
---
New York's Report Card on Dispensaries & Sales Show Comparative Weakness
October 23, 2023 – Let's face it. New York's rollout of legalized recreational marijuana dispensaries has not met the state's expectations. Whether it was the federal lawsuit that challenged a system that preferred in-state applicants, or the state suit challenging the exclusion of disabled veterans as compared to justice-affected applicants, there have been a series, to be generous, of "speed bumps."
But how bad has New York's rollout been compared to other states and how have revenues met or fallen short of expectations. Remember that New York's recreational market was expected to generate more than $1 billion per year in sales by 2025, and $4.41 billion by 2030, according to cannabis research firm New Frontier Data.
So let's take a data dive at the numbers and see how New York is faring compared to other states that have legalized recreational marijuana. The analysis leaves off those states that had several years head start, and looks primarily at those states that legalized cannabis in 2019 or later.
New York passed MRTA in 2021. States like Maryland and Missouri passed their versions of legalized cannabis in 2022. Michigan with and Montana both had a head start over New York. But, New York has only 27 open dispensaries (as of this writing), while states like Maryland (which legalized cannabis in 2022) already have 101 dispensaries. Missouri, which legalized last year, has 214.
When New York State legalized recreational cannabis sales in 2021, the state predicted it at least 120 adult-use recreational dispensaries would be open by now.
Montana has 432 dispensaries. New Mexico has 633 – more than twenty times the number in New York.
But it's not only the number of dispensaries that are behind expectations. Let's take a dive at taxable sales, compiling the best numbers available.
In 2023, New York has pulled in about $66 million in taxable sales. Montana, with about 1/20th of the New York's population has generated nearly $170 million during the same time period.
And, even though New York and New Jersey have about the same number of legally operating dispensaries, New Jersey has sold more than $305 million worth of recreational pot from its 29 dispensaries, four times New York's sales. Connecticut's sales eclipse New York's by 50%.
Maryland stands apart. With legalized sales outlets first open in July, including allowing medical operators to sell recreational cannabis, it has generated $85 million in sales in the first month of opening dispensaries – more than New York has all year to date.
Critics say that New Yok has made a series of errors, including a flawed roll-out preferring justice-affected applicants, delay in allowing sales from medical cannabis operators, and a calamity in funding available to conditional licensees.
Others say despite these self-inflicted errors, New York sought to protect small operators from being overwhelmed by bigger, more experienced growers and sellers and that that was the right thing to do.
But these same stumbles have rendered New York's legal cannabis cultivators unable to find buyers for a good part of last year's crop, as well as this year's.
New York is trying to make amends and get its cannabis industry back on track. Licensing is opened up broadly with thousands of applications flooding in. Medical marijuana firms will be able to to open adult-use stores this year and next.
Marginalized applicants will still receive some priority, with a lion's share of the licenses in the general application pool going to them. New York is also fast-tracking applicants who can adequately prove they have control of a location (without contingencies) hoping to have more locations open soon.
All of these measures should help. Let's take a look at these same metrics in mid-2024 and hopefully, New York's nascent industry will be on a path to better meet its potential and expectations.
---
Adult Use Cannabis License Application Window Extended to December 18th
October 23, 2023 – The New York State Cannabis Control Board (CCB) voted to extend the adult-use cannabis license application window from December 4, 2023, to 5 PM EST Monday, December 18, 2023. This application window applies to all adult-use license types.
Additionally, the priority application period for non-provisional retail dispensary or microbusiness licenses where the applicant can demonstrate proof of control over a location, is also extended from November 3, 2023, to 5 PM EST on Friday, November 17, 2023.
Due to the uncertainty caused by the pending litigation challenging the validity of the CAURD program, provisional CAURD licensees have been notified of the opportunity to apply for an adult-use retail dispensary license during this application window.
Individuals with questions about the application process are encouraged to attend one of OCM's "Roadmap to Adult-Use Application" events virtually or in-person to get real-time answers. These live sessions will provide insight and guidance on the application process.
---
Stay Pending Appeal Denied; Expedited Briefing Schedule and Calendar Preference Issued
October 16, 2023 – Many were surprised when the Supreme Court, Appellate Division, asked pointedly if the Cannabis Control Board's Motion For A Stay of Justice Bryant's Injunction was rendered moot by the opening of Adult-Use Licenses on October 4th. More surprising though was the response from the CCB and the Appellate Court's Order denying the stay pending appeal. It seemed of little consequence to those awaiting relief that the Court agreed to a calendar preference (over other pending appeals) and an expedited briefing schedule. With briefing completed by November 3rd, perhaps a resolution of the matter is not far off.
Meanwhile, the CAURD licensees stuck behind the injunction continue to incur losses in time and money. Growers continue to lose access to retail markets. Processors the same. The opening of the licensing options on October 4th was good news for some, but to date only five licensees have secured relief from the temporary injunction.
Those fortunate few are Kush Culture Industry (Queens, NY), ConBud LLC (Manhattan), Air City Cannabis (Mohawk Valley), Gotham Buds, LLC (Manhattan), North Country Roots, Inc (North Country, Plattsburgh).
The license applications open as of October 4th include Adult Use Cultivators, Adult Use Processors, Adult Use Distributors, Adult Use Retail Dispensaries, and Adult Use Microbusinesses.
Applications for nursery, delivery, cooperative or collective, and on-site consumption licenses will be made available at a later date. Most municipalities in the state opted out of allowing consumption lounges in their jurisdictions.
The existing conditional adult-use dispensary or CAURD licenses are good for four years from the day issued. However, conditional cultivator licenses expire two years after issue and OCM is recommending those licensees start the transition (away from conditional) during the upcoming window.
The Office of Cannabis Management has sought to clarify the "Notice To Municipality" requirements for applicants applying for a retail dispensary or microbusiness license with retail authorization and made clear that OCM does not consider these types of applications filed until:
the applicant provides proof of notification to the municipality;
the applicant submits proof of control over the proposed retail dispensary location; and
the proposed retail dispensary location receives a location determination from the Office as to whether the location meets the proximity requirements in the Cannabis Law and corresponding regulations.
In order to comply with Section 76 of the Cannabis Law, an applicant must have completed their notification to municipality 30 days before an application is filed with the Office.
OCM acknowledged some confusion and said, "Applicants intending to apply for a final license during the first 30-day application window have expressed concerns that they will not be able to meet the 30-day notice to municipality requirement and still be able to apply by November 3, 2023.  In response, the Office is clarifying that the Office will not be making any location determinations on proposed retail locations submitted with an application on or before November 3, 2023 until at least 30 days following the closing of that application window. Accordingly, any applicant that applies with proof of control of a retail location (for a proposed retail dispensary or microbusiness with retail authorization) can upload their application on or prior to November 3, 2023, at 5:00PM, and still meet the notice to municipality requirement established by Section 76 ."
Applicants applying for a provisional license (without proof of control over a proposed retail location) can apply up until December 4, 2023 at 5:00PM. Applicants for a provisional license do not need to complete the notification to municipality at the time of initial application upload, since no location is associated with their application. Once a provisional licensee finds a location, they must complete the notification to municipality requirement in the same manner as an applicant applying with proof of control of a retail location.
Municipalities will each receive a minimum of 30 days (or 60 days if a 30-day extension is properly requested) to review the proposed location for the retail dispensary or microbusiness with retail authorization and be able to provide an opinion to the Cannabis Control Board (CCB) as required.
Clocks (or calendars) are ticking, and applications will likely number in the thousands.
---
October 4 Opens The Door To New Cultivators, Retailers, Distributors, Processors & Microbusinesses
October 2, 2023 – On Wednesday, New York state will begin accepting applications for new cultivators, distributors, retailers, processors and microbusiness licenses. Microbusinesses are allowed to cultivate and sell their own cannabis from a retail venue or farm stand.
Expectations are that the OCM will issue between 1,500 and 2,000 new licenses, though new guidance says 500-1000 retail dispensaries, 220 microbusinesses, 40 indoor cultivation licenses, 30 distributors and 155 processor licenses. For more details on guidance, click here.
"We're expecting thousands of applications from folks all across the country who want to come and operate in what will be the best market in the world," Chris Alexander, state Office of Cannabis Management Executive Director, said during an advisory board meeting last Tuesday.
So far, the state has issued about 700 conditional licenses, including 273 for cultivators, 40 for processors, 463 justice-involved and 10 not-for-profit retailers. But, fewer than two dozen retail stores are open to date because litigation over the priority given to justice affected applicants over disabled veterans and others has derailed the openings of new dispensaries.
On Friday, New York issued new guidance called "A Roadmap To Adult Use Applications."
According to the guidance: "Starting October 4, applications for Cultivator, Processor, Distributor, Microbusiness and Retail Dispensary licenses will be available on New York Business Express (NYBE). All adult-use license applications must be submitted by 5:00 PM EST on Monday, December 4, 2024. The Office will commence its first and approval process for applicants who apply with control over a proposed retail dispensary or microbusiness location by 5:00 PM EST on Friday, November 3, 2023. The retail and microbusiness licenses applications will remain open to collect applications for provisional licensure until the 5:00 PM EST on Monday, December 4, 2023, deadline."
"Applicants for a cultivator, processor, or distributor license must submit proof of location control to be considered in this application window. Applicants for a retail dispensary or microbusiness license who apply with proof of control over a location will be on track to go through the November 3rd approval process.
"With the mission of equity and access, the Cannabis Law establishes a goal to award 50% of all adult-use licenses to Social and Economic Equity (SEE) applicants including individuals from communities disproportionately impacted by the enforcement of the prohibition of cannabis, minority and women owned businesses, distressed farmers, and service-disabled veteran-owned businesses.
"Application and license fees are reduced by 50% for all qualified SEE applicants. In order to qualify for SEE status, sole control of the applicant must be held by an individual (or individuals) from the groups that qualify for SEE.
Proof of location control is generally thought to be ownership of a property, a fully-executed lease without contingencies. An open question would be a binding Letter Of Intent from a Landlord, but as this is not listed as "control" it is probably a better practice not to rely on an LOI, even if binding..
The licenses available include Adult Use Cultivators, Adult Use Processors, Adult Use Distributors, Adult Use Retail Dispensaries, and Adult Use Microbusinesses. Click on the links for an overview of each license type.
Additional license types, including nursery, delivery, cooperative or collective, and on-site consumption licenses will be made available at a later date. Most municipalities in the state opted out of allowing consumption lounges in their jurisdictions.
The existing conditional adult-use dispensary or CAURD licenses are good for four years from the day issued. However, conditional cultivator licenses expire two years after issue and OCM is recommending those licensees start the transition (away from conditional) during the upcoming window.
"This will not be the only time that conditional licensees can transition. We'll open up another period for the transition before that license expires but we hope they will get it done now," Alexander said.
---
Authorized Growers' Showcases: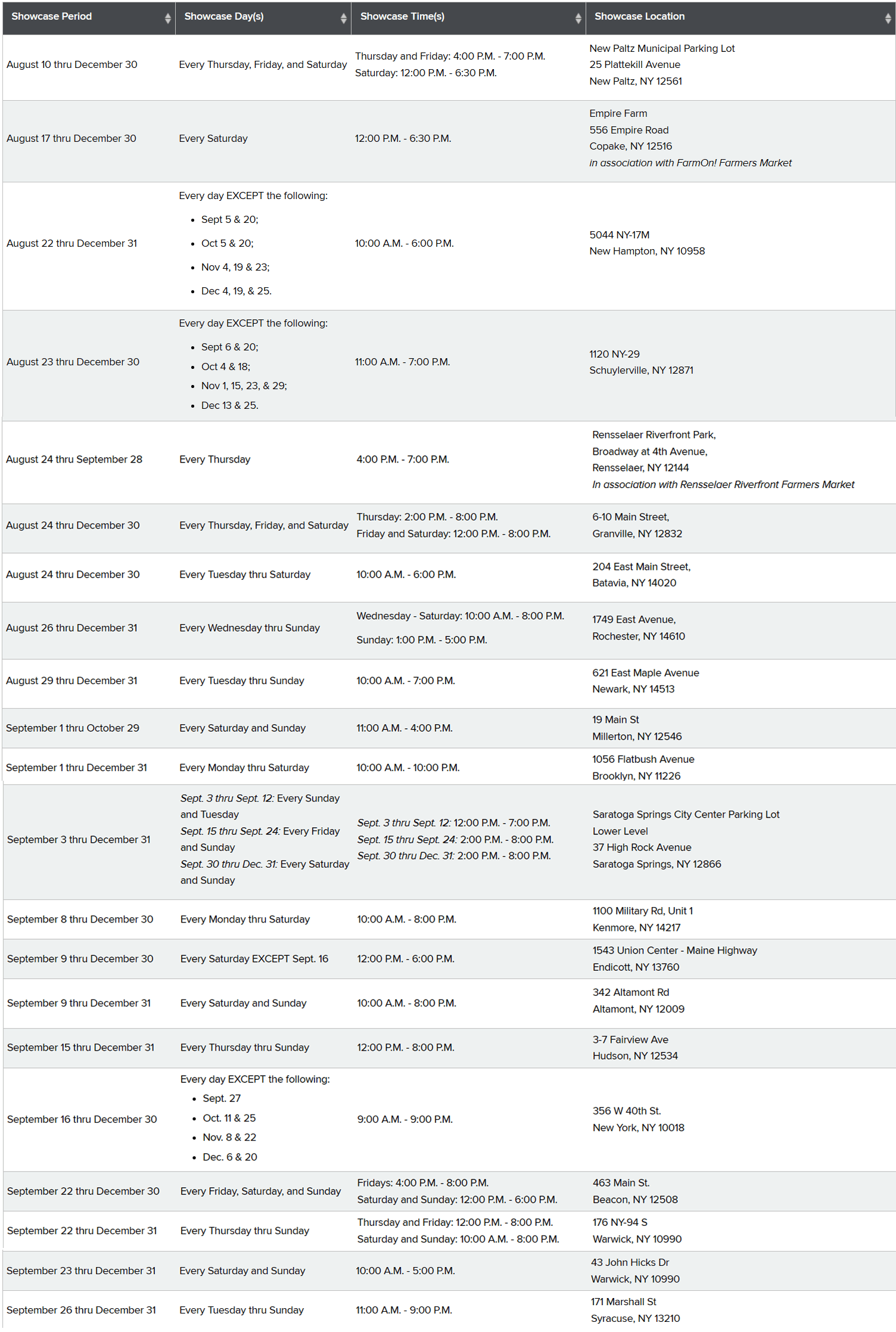 ---
Bulk Sales To Tribal Nations May Offer Cultivators An Outlet For Unsold Cannabis
October 2, 2023 – A bill waiting for Governor Hochul's signature could affect the fortunes of the many cultivators who have been unable to sell cannabis grown in the last season for want of retail outlets.


The law, if signed, will allow the bulk sales of cannabis to tribal retailers. The bill authorizes "conditional adult-use cultivator and processor licensees to sell tested, packaged, and sealed cannabis products or biomass to a cannabis dispensing facility licensed or permitted by a tribal nation for retail sale."
Sixty-six members of New York's legislature are urging Gov. Kathy Hochul to sign the bill that would allow licensed marijuana producers to sell products to tribal retailers. The law would provide much needed relief to the hundreds of cannabis farmers sitting on surplus product with less than two dozen open retailers to absorb the inventory and few growers showcases approved and scheduled.
"Right now, there are over 200 cannabis farmers trying to sell their crops but only 23 dispensaries open statewide," the bipartisan Senate and Assembly members wrote in the open letter to Hochul on Monday. "This has resulted in more than 250,000 pounds of unsold cannabis. Farmers who took out loans and leveraged all their assets to cultivate these crops are demoralized and facing financial disaster unless we act quickly to provide them with an alternate market."
Lawmakers want the governor to sign S.7295/A.7375, titled the "Cannabis Crop Rescue Act" and passed by the legislature in June.
The letter issued by the legislators cite, "regulatory delays, lawsuits, and logistical and financing challenges have caused the state to miss its timelines and targets," and continues. "however, cultivators are the group paying the steepest price."
"New York's cannabis farmers, who went out on a limb to help get the state's legal market off the ground, should not be facing financial ruin because of regulatory delays," the group said. "We should be giving them every possible opportunity to stay afloat while they await the development of the market they were promised."
"While lawsuits are being litigated and illegal stores are flourishing, NY's cannabis farmers are suffering," lawmakers said in the earlier statement. "Crops were grown last year with the understanding that there would be a legal market for them to sell it… We are urging the governor to quickly sign this short-term solution, one that will help provide some measure of relief to what is quickly becoming an agricultural emergency."
A sponsor memo states that conditional cultivation licenses were originally issued "with the understanding that growers would not be permitted to sell their product outside of state lines, but that a robust state market would exist during the conditional license timeframe."
"Due to a variety of circumstances beyond the control of New York's cannabis farmers," it continues, "many licensees are unable to sell their finished products or afford to process their cannabis." As a result, "crops are losing potency, color, and terpene profile in storage, greatly reducing their value. Without the ability to sell their product, many are in severe financial distress and will be unable to afford to plant a crop this growing season."
About 280 cultivators in New York currently have conditional licenses, which were initially offered to those already participating in the state's hemp pilot program. Allowing growers and processors to sell to retailers licensed by tribal nations "protects New York's cannabis industry, including distressed growers, to ensure a healthy local cannabis economy into the future," the sponsor memo says.
---
Lawsuit by Third-Party Marketer/Aggregator Challenges New York Cannabis Regulators As Anti-Competitive
September 25, 2023 – It seems like New York State's Cannabis laws were designed to prevent price competition among dispensaries and keep competitive pricing information away from the public.
Statements like, "We don't want consumers comparing prices. We want them to go to their neighborhood" dispensary to buy cannabis, is the message fromOffice of Cannabis Management former chief of staff Axel Bernabe, according to a lawsuit filed by Leafly, a Delaware company based in Seattle.
The lawsuit, filed by Leafly and others challenges the barriers to entry in the nascent marketplace. The litigation basically challenges NY's ban on third-party marketers and information aggregators that would compile pricing and other information for consumer comparison.
In New York, third-party marketers are allowed to compare alcohol prices and publish them, but not so for cannabis data aggregators.
A Leafly spokesperson called the ban "a misguided attempt to keep consumers uninformed and to restrict retailers' ability to market and promote their products."
To demonstrate harm and possibly avoid standing issues, Stage One Dispensary in Rensselaer, and an individual Leafly consumer in Erie County are also named plaintiffs in the suit, which calls New York's adoption of the regulation arbitrary and capricious, and a violation of the U.S. and New York constitutions.
"New York's Office of Cannabis Management has had every opportunity to build on the experiences of other states' legal cannabis markets, and instead has chosen to adopt a set of misguided regulations that, in some key respects, unduly hamstring the state's burgeoning cannabis industry," Leafly said in a statement.
Small cannabis business owners already "face significant limitations in their ability to reach cannabis consumers."
So far, after more than 2-1/2 years, only 23 retailer businesses have opened, but the state has committed to open applications broadly beginning Oct. 4 and running for sixty days thereafter, with no limitations on the number of applicants or licenses. It has also opened its market to out-of-state operators.
To prepare for the New York market, Leafly claims to have invested more than $300,000 and 500 hours to connect, strengthen, and grow New York's cannabis industry. It says retailers rely on Leafly to provide a platform to connect with, and advertise to, consumers.
According to the lawsuit, the regulations banning Leafly's marketing services are "inconsistent with the New York Cannabis Law, irrational, unsupported by the facts, and arbitrary and capricious. Even worse, these regulations violate Petitioners' rights guaranteed by the United States and New York Constitutions.
Leafly says it operates in a manner akin to Open Table, an app that does not take payments and does not sell food, but nevertheless facilitates connecting consumers with restaurants through an online business model providing free publicly accessible information to turn a profit.
---
BREAKING NEWS! The New York State Office of Cannabis Management has filed a motion in the appellate court seeking a 60-day stay of Justice Bryant's Preliminary Injunction. If granted, that time would allow it to continue to process CAURD applications. The major complication and confusion is that the October 4th opening for general licensing will occur before a decision on the stay is likely.  Stay tuned…..
---
New Regulations From CCB Seek To Offer Clarity On General Non-Conditional Licensing
September 18, 2023 – A raft of new regulations was adopted by the Cannabis Control Board (CCB) last week that many hope will solve the ills that sidelined the 2-1/2 year old rollout of New York's cannabis industry.
Some also believe that these new regulations will mitigate the complications of various lawsuits brought against the CCB, including the ones brought by medical marijuana sellers and disabled veterans – both of whom claim that the CCB's rollout was in contravention of the plain language of the enabling law.
The new regulations outline licensing and operating procedures for the different segments of the cannabis industry. They provide for the licensing of eight types of businesses: plant nurseries, cultivators, processors, distributors, dispensaries, delivery services, microbusinesses and cooperatives.
As originally intended, the licensing divides out between suppliers and retailers, with a ban on entities holding stakes in the other to prevent market domination.
The new rules also offer some clarity on priority licensing for social equity and economic equity applicants and include distressed farmers.
Companies licensed to sell medical marijuana, after the payment of a $20 million fee, can enter the adult use recreational market as both retailers and wholesalers. Also, like a microbusiness, these companies can grow, manufacture and sell their own product.
The 300 cultivators and processors who have been operating under conditional licenses will be able to operate with a general, non-conditional license.
Pending will be additional guidance on completing applications and qualifying as a social and economic  equity applicant.
Starting October 4th, applications will be accepted for 60 days. Application fees range from $750 to $300,000, with discounts available.
The regulations do not contemplate a cap on the number of dispensary licenses, though the New York Times recently referred to analysts who estimate up to 2000 dispensaries would be necessary to handle consumer demand.
One category missing from the new regulations is guidance on consumption lounges.
Not all commentators at last week's meeting were happy about the acceleration of allowing medical cannabis companies to operate fearing that allowing these large corporations to operate would give them an unfair advantage and ultimately enable them to dominate the market.
---
Feds Consider Rescheduling Marijuana From Schedule I To Schedule III
Change would affect taxes, but not access to institutional banking.
September 8, 2023 – The Health and Human Services Department has recommended moving marijuana from a "Schedule I" drug to "Schedule 3" essentially reclassifying cannabis from a category of drugs deemed to have "no currently accepted medical use and a high potential for abuse" to a less regulated, but still controlled category.
No action has yet to be taken, and the decision will be made in conjunction with the Drug Enforcement Administration. A lengthy and public review process would follow, including opening a public comment period.
Schedule I drugs include heroin, quaaludes and LSD.
Schedule III drugs are still considered controlled substances and generally include ketamine, anabolic steroids and some acetaminophen-codeine combinations. Trafficking Schedule III drugs is still a federal crime. Producing, storing and selling Schedule III drugs requires prescriptions and intensive record-keeping and tracking.
The biggest benefit to the fledgling New York dispensary business relates to taxes. Under the federal tax code, dispensaries that sell Schedule I drugs cannot deduct rent, payroll or various other expenses that other businesses can write off. Without the ability to write off these expenses, licensed pot dispensaries can pay an effective tax rate of up to 70%. Illicit and unlicensed pot sellers that don't pay income taxes have an unfair advantage over licensed sellers.
The ban against deducting business expenses doesn't apply to Schedule III drugs, so the proposed change would cut dispensaries' taxes substantially and level the playing field against illegal and unlicensed competitors.
That said, the reclassification from Schedule I to III doesn't change the federal rules regarding banking where federal regulations deny dispensaries access to institutional banking. Those changes won't come until the SAFE Banking Act passes in one form or another.
National Organization for the Reform of Marijuana Laws Deputy Director Paul Armentano said that reclassifying marijuana would be "perpetuating the existing divide between state and federal marijuana policies."
Minority Cannabis Business Association President Kaliko Castille said rescheduling just "re-brands prohibition."
"Schedule III is going to leave it in this kind of amorphous, mucky middle where people are not going to understand the danger of it still being federally illegal," Castille said.
Change comes slowly and in incremental steps.
---
Yet Another Lawsuit Seeks to Undermine New York's Fledgling Cannabis Industry
Coalition equates state funding with money laundering.
September 8, 2023 – Not everyone is happy that recreational cannabis has been legalized in New York State.
Anti-cannabis groups — the Cannabis Impact Prevention Coalition and the Cannabis Industry Victims Seeking Justice, along with several individual plaintiffs – filed suit in federal court in Albany charging that New York's $200 million dollar, state-established fund supporting social equity licensees is essentially "money laundering".
The suit was filed against the Governor, the Cannabis Control Board, the Office of Cannabis Management and various officers and directors of those entities. The suit seeks declaratory and injunctive relief.
The suit takes a clever approach to shutting down New York's cannabis industry. It charges that the Dormitory Authority of the State of New York (DASNY), a state agency which oversees the $200 million fund, is violating federal law due to marijuana's status as a Schedule 1 narcotic.
"It is unlawful to knowingly open, lease, rent, maintain, or use property for the manufacturing, storing, or distribution of controlled substances," the lawsuit claims. "DASNY normally finances, designs, and builds health and education infrastructure. Ironically, DASNY would instead become the biggest marijuana trafficking landlord in New York."
"The taxes that the state collects from marijuana sales are the proceeds of marijuana trafficking," the lawsuit states. "The fact that the state collects these proceeds as taxes does not magically cleanse them of their illegality."
This is the second lawsuit filed by the coalition seeking to undermine New York's legalization laws. The earlier suit was based on federal preemption, arguing that federal law making marijuana illegal trumps state laws that legalize it.
The effectiveness of the DASNY-managed fund has been a subject of much debate. DASNY has signed only twenty three leases for dispensary locations, and is negotiating sixty-one others.
Earlier this month, an injunction from a New York State Supreme Court temporarily derailed all retail licensing based on a finding that the CCB and OCM illegally gave preference to justice applicants over other social equity applicants, including disabled veterans and women and minority owned businesses.
In yet another lawsuit, filed in March, a diverse coalition of interested stakeholders demanded that state regulators open up universal licenses to multistate operators that hold medical marijuana licenses in New York. That coalition includes Acreage Holdings, Curaleaf, Green Thumb Industries, and PharmaCann.
Let's just say that lawyers representing New York State, CCB and OCM have a lot of work to do to save what's left of New York's entry into the recreational marijuana market.
---
Court Reverses Itself And Shuts Down Any New Openings Of Dispensaries Pending Truthful Submission From Cannabis Control Board
September 1, 2023 – It seems like only last week (that's because it was last week) that State Supreme Court Justice Kevin Bryant green-lit twenty-three dispensaries that were purportedly fully approved and ready-to-go to open, while holding off on seven others for further investigation.
Bryant made that ruling, based on the belief that the Cannabis Control Board (CCB) had accurately submitted the names of those entities that were ready-to-go. Turns out that the CCB's most recent affidavit in the case admitted that "not all thirty applicants have met all licensing requirement" despite Justice Bryant's clear instruction that only those licensees that "met all of the requirements for licensing, including but not limited to site plan approval from the CCB and where applicable  from local municipalities" be submitted.
Something must have gotten lost in the translation, because despite further submissions by the CCB, Justice Bryant said that the additional information "still does not provide the clarity that is necessary for this Court to determine whether-or-not a particular licensee should be exempt."
Bryant described the submission under oath by the CCB as containing "contradictory and confusing assertions that leave significant  questions as to whether the licensees on the list have actually me all requirement." What was not clear to the Court was whether any of the thirty identified licensees are actually fully approved and compliant with the Court's order.
Based on clear frustration with the CCB's submissions, Bryant re-imposed the preliminary injunction against all licensees and granted no exemptions — meaning no licensee may open until the CCB provides clear and unambiguous information regarding full approval, including site plan approval.
Needless to say, the licensees are in a twist. Many have made their own submissions to the Court to identify the hardships they face from the delays. Plaintiffs in the case — the four disabled veterans who have been denied access to license applications — objected to the individual submissions as unnecessary, encompassed by CCB's submissions, and a potential cause of unnecessarily complicating the litigation.
Justice Bryant was as clear as he could be in his earlier ruling: the CCB illegally preferred "justice" candidates over the clear language in the enabling law which clearly required opening licensing opportunities to all social equity applicants at the same time, including disabled veterans, and women- and minority-owned businesses.
Another hearing is set for September 15th.
---
Court Allows 23 New Retail Licensees To Open; Holds Off On Seven Contested Applications; Halts Hundreds Of Pending Applications.
August 28, 2023 – State Supreme Court Justice Kevin Bryant is unambiguous about his ruling — New York State illegally preferred "justice" candidates over the clear language in the enabling law which clearly required opening licensing opportunities to all social equity applicants at the same time, including disabled veterans, and women- and minority-owned businesses.
In fact, Justice Bryant basically felt the entire licensing process used by CCB/OCM was flawed as the state legislature never actually created the Conditional Adult Use Recreational Dispensary (CAURD) category. It was a creation of CCB/OCM. The state did approve conditional licenses for growers and processors, but opted not to create a conditional dispensary license. This was essentially an "overreach" and an illegal "creation:of the CCB/OCM.
Despite these flaws, Bryant recognized that disrupting the entire licensing system and invalidating the existing licenses was a bridge too far. And, despite these clear breaches of the law, Bryant allowed the CCB/OCM to submit the names of applicants who had essentially met all of the requirements of licensing as of August 7th, including site plan approval from the CCB and zoning/planning approval from the relevant municipalities. CCB/OCM submitted 30 names of applicants it deemed having met those requirement.
Of those 30, only seven were challenged — mostly delivery-only locations and one where it was unclear it the site selected was suitable — allowing 23 new licensees to move forward and open. The Court will review the seven challenged applicants and likely make a decision soon about their status soon.
The 30 licensees submitted to the Court were:

Another hearing is set for September 15th.
---
New York's First Round Of Approved Cannabis Growers' Showcases
August 21, 2023 – New York State has approved several Growers' Showcases to help ease the accumulation of inventory for growers with limited venues for selling, and to give licensed retailers a financial boost.

New York State is the first in the nation to allow the sale of cannabis at state and locally sanctioned locations. Learn more about the program here.
---
Judge Extends Temporary Marijuana Licensing Shutdown For Two More Weeks
August 11, 2023 – As it stands, drug felons have a preference over disabled veterans in New York's nascent marijuana market. State Supreme Court Justice Kevin R. Bryant is considering leveling that playing field and extended a temporary injunction for an additional two weeks to allow the litigants to file legal briefs making their arguments or sort out a settlement.
On one side, the Office of Cannabis Management believes it is applying the intended concepts of social equity by opening conditional retail licensing first to individuals who have run afoul of the drug laws (or members of their immediate families). By giving them first dibs, OCM believes it is righting the wrongs of the past in overzealous policing and prosecution of the state's drug laws.
On the other side, a group of four disabled veterans read the language of New York's Marijuana Regulation and Taxation Act's social equity provisions as putting them on the same ground as justice-affected applicants. They say the law does not give one "social equity" group – justice affected individuals — a higher standing or preference over any other "social equity" group, including disabled veterans.
In a preliminary injunction issued last Monday, the Court agreed with the disabled veterans.
The temporary order stopped all applications from being processed and put on hold all new retailers that have not yet opened their doors. On Friday, at a hearing in Kingston, Justice Bryant extended his order for two more weeks.
According to papers filed in the case, marijuana retail license applications will open for all applicants on October 4th.
A group of approved licensees also moved to intervene in the case, saying that even the two week extension may push them into bankruptcy.
OCM has settled litigation in the past rather than have a court rule against it. In April, OCM settled with an out-of-state applicant who claimed that New York's program illegally favored in-state applicants over out-of-state applicants in contravention of the U.S. Constitution's Commerce Clause.
That case, filed in federal court in the Northern District of New York late last year, disrupted license applications in much of the state until the Second Circuit Court of Appeals modified the injunction, and limited it to the one region where the out-of-state applicant may have qualified for licensure. Shortly thereafter, OCM settled with the out-of-state applicant, promising him first crack at a non-conditional license in the Finger Lakes region.
To show support for OCM, dozens of conditional use applicants and licensees gathered outside the Ulster County Courthouse on Friday, only to have their hopes dashed as the Court extended its temporary order for an additional two weeks.
All bets are on a settlement, as OCM gets ready to open applications to more groups this fall.
---
Military Vets Secure Temporary Restraining Order Against NYS — Blocking New Cannabis Licenses
August 8, 2023 – Four military veterans secured a temporary restraining order against New York State, blocking the Office of Cannabis Management from issuing new cannabis licenses.
The veterans claimed they were unable to secure retail licenses because the State illegally favored "justice involved" applicants over others. A similar suit was filed in March by Coalition for Access to Regulated & Safe Cannabis.
The veterans charged that cannabis regulators committed "unconstitutional overreach" when it created a system awarding licenses that gave priority to applicants with prior marijuana convictions and their immediate family members.
The restraining order was signed Monday by Supreme Court Justice Kevin Bryant, halting new licenses pending a hearing set for Friday morning in Kingston. The Cannabis Control Board is not meeting again until September. New licenses are generally issued at public meetings.
The order prohibits regulators from "processing" or "conferring operational approval" of pending licenses. It specifically blocks regulators from issuing new licenses and from allowing approved operators that have not yet opened their doors from opening dispensaries.
Justice Bryant ruled that the restraining order was necessary because "there is genuine urgency and that immediate and irreparable injury, loss, or damage will result" if the licensing program moves forward.
Although the 2021 licensing law defines, "social and economic equity applicants" as people from communities disproportionately impacted by cannabis enforcement, minority-owned businesses, women-owned businesses and service-disabled veterans, OCM has only addressed those impacted by cannabis enforcement — closing the door on other applicants similarly eligible to apply and receive licenses. In other words, the legislature did not specify that "justice involved" applicants should get priority over service-disabled veterans and women or minority owned businesses.
The petition filed in state Supreme Court in Albany last week accuses officials of changing the rules established by the Legislature that required "the initial adult-use cannabis retail dispensary license application period shall be opened for all applicants at the same time."
The four veteran plaintiffs charged that the Office of Cannabis Management failed to follow New York's Marijuana Regulation and Taxation Act (MRTA), in part by not issuing licenses to disabled service veterans and other minority groups.
463 conditional retail licenses were issued to applicants with prior cannabis convictions. A few non-profit agencies have also received approvals to open dispensaries.
"It's out of character for a veteran to sue the state to uphold a law," William Norgard, a U.S. Army veteran and one of the plaintiffs, said in a statement issued by a public relations firm announcing the lawsuit. "We take oaths to defend the laws of our nation, and trust — maybe naively — that government officials will faithfully and legally execute those laws. What the Office of Cannabis Management is doing right now is in complete breach of that trust. As veterans, we know that someone has to hold the line."
The marijuana enabling legislations set a goal of awarding 50 percent of all retail marijuana retail licenses to social and economic equity applicants, which regulators read gave them the authority to give priority those with cannabis convictions or their family members.
The Office of Cannabis Management does not comment on pending litigation.
---
Guidance Issued For Cannabis Growers' Showcases
August 1, 2023 – According to the CCB, a Cannabis Growers Showcase or CGS means a temporary event approved by the Office authorizing AUCC and AUCP licensees to showcase cannabis products which shall be sold by CAURD licensees to customers. The "guidance" was published on July 20, 2023.
A Conditional Adult-Use Retail Dispensary (CAURD) licensee or an Adult-Use Conditional Cultivator (AUCC) licensee may apply to be a Cannabis Grower Showcase Organizer (CGSO) for a Cannabis Grower Showcase or "CGS", granting them authorization for temporary retail sales at an approved location.
The guidance is extremely detailed and complex, and seems to undermine the intent of the program  — to provide outlets for unsold cannabis products, to connect growers and retailers, and to provide additional outlets for retaiil sales to blunt the prevalence of illegal sellers offering substandard product.
To be eligible, the CGSO must partner with at least three (3) or more cultivators and a licensed dispensary. The CGS Vendor will be authorized to sell cannabis products, produced, and distributed by the participating AUCCs, to customers. For every three (3) AUCCs participating, one (1) Adult-Use Conditional Processor (AUCP) may participate. For every three (3) AUCCs participants beyond the first three (3), an additional CAURD may participate as an additional CGS Vendor. At least one (1) of the participating AUCCs must be someone the CAURD does not currently carry in their storefront or delivery only inventory.
All participating CGS Vendors must be CAURD licensees with final retail authorizations, including those who have been approved to operate temporary delivery only locations and have received a license certificate from the Office of Cannabis Management and adult-use cannabis tax registration from the Department of Taxation and Finance. In other words, unless you are an approved licensee with an approved and operating retail location, you can't participate.
And, all Cannabis Growers Showcase Organizers must submit a letter of approval signed by an official or representative from an administrative body responsible for event permitting in the city, town, or village where the CGS is to take place on official letterhead, that states the location, days, and times at which cannabis products are being offered for sale or sold. Cannabis Growers Showcases may only be held on premises in municipalities that have not opted-out of allowing cannabis retail dispensaries to operate within their jurisdiction pursuant to Section 131 of the Cannabis Law. A list of municipalities that have opt-ed out of retail dispensaries is available on the Office's website: https://cannabis.ny.gov/local-government.
Authorized inventory for retail sale at a CGS include:
• cannabis products;
• cannabinoid hemp products (only if granted a Cannabinoid Hemp Temporary Retail Permit by the Office to sell hemp);
• cannabis paraphernalia;
• merchandise including stationary, gifts, and other minor incidentals;
• branded merchandise and apparel containing the licensee's brand, including jewelry and accessories (in adult sizes only); and
• other items as approved by the OCM.
No samples of cannabis products are allowed to be offered at a CGS.
To view the complete guidance, click here...
---
Plans For Growers Showcase Events At Concerts, Fairs And Festivals Moves Forward
July 23, 2023 – New York's Cannabis Control Board approved a measure last week that would allow, though only temporarily, the sale of cannabis products at "growers showcase" events.
The Cannabis Control Board approved the so-called "Cannabis Grower Showcase Initiative," allowing farmers to partner with licensed retailers to sell pot at events, including farmer's markets.
"Showcase" sales can occur at concerts, fairs and festivals, though no actual regulations governing this new sales vehicle have been proffered or developed. Experience with the Board dictates that regulations may still be a far-away occurrence, if past practices equal prologue.
The plan is intended to help New York growers who have had to warehouse the hundreds of thousands of pounds of marijuana cultivated last year with few places to sell legally. The state's slow roll out of retail sales has put dire financial strain on many growers.
Early discussions indicate that each event would require the sale of product from at least three cultivators and one retail licensee to qualify. Sales would only be permitted in venues in municipalities that allow cannabis retailing, and within those municipalities, local zoning may limit the availability of venues. Also, the venues cannot be at places where "it can reasonably be expected that the primary audience is going to be underage," state Director of Cannabis Policy John Kagia said.
For example, while a farmers' market may be a "showcase" venue, it can only happen if the location of the farmers' market was zoned for retail cannabis sales.
The state's commitment to "showcase" sales is difficult to gauge, as the agency has flip-flopped on allowing the sales of product outside its licensed retail locations.
The Cannabis Association of New York issued a statement Wednesday cautiously commending the board for approving the measure. "This is an initiative we have supported with thoughtful and evidence-based recommendations to the Office of Cannabis Management," CANY said in its statement.
"But now, as with any new program, the devil is in the details. We await the details of the 'grower's showcase' and look to see how the OCM will put this into practice."
---
212 New Conditional Adult Use Retail License Issued Statewide; 18 More In Mid-Hudson Region
The Cannabis Control Board voted Wednesday to approve 212 additional CAURD retail licenses.
Licenses were awarded to 46 applicants in Manhattan, 44 in Brooklyn, 28 in the Capital Region, 24 on Long Island, 18 in the Mid-Hudson region, 14 in Queens, nine each in the Finger Lakes, Western New York and the Bronx, five in Richmond, four in the Southern Tier and one each in Central New York and the Mohawk Valley.
The eighteen new licensees in the Mid-Hudson are:
It marks another, but unexpected, expansion of the state's Conditional Adult-Use Retail Dispensary license program, which prioritizes applicants with a cannabis conviction under former drug laws or people who have a family member with a previous conviction.
"This expansion is necessary to help prepare New York's market for the next phase of adult-use cannabis," Office of Cannabis Management Executive Director Chris Alexander said at Wednesday's meeting. "The decision to further expand the CAURD program will help ensure the retail market is robust enough to sell the cannabis grown by New York farmers and accelerate the transition of New York consumers from the illicit to the legal market."
Licensees must still secure retail locations and submit plans for approval to OCM.
The board has awarded 463 conditional adult-use licenses to date, though the program, expanded several times since inception, was initially intended for 150 licenses.
"The provisional approval of today's 212 CAURD licenses by the Cannabis Control Board marks a momentous leap forward in our pursuit of an inclusive and fair cannabis industry," Cannabis Control Board chair Tremaine Wright said in a statement Wednesday. "These licensees are demonstrative of the innovation and diversity of New York state."
Of the 463 licenses, only 20 legal dispensaries are open across New York.
The board will approve one more tranche of CAURD applications in the coming months, with additional applications opening outside the social equity program this fall.
For a complete list of new licensees, sorted by region, click here.
---
Two More Licensed Adult-Use Cannabis Retailers Open
June 19, 2023 – Marijuana Monday welcomes the Flynnstoned Cannabis Company, 219 Walton St Syracuse, NY 13202, (315) 299-9334; License Number: OCM-CAURD-23-000010
Hours:  Sunday, 10:00am-8:00pm; Monday through Thursday, 10:000am-9:00pm, Friday-Saturday, 10:00am-10:00pm; Website:flynnstoned.com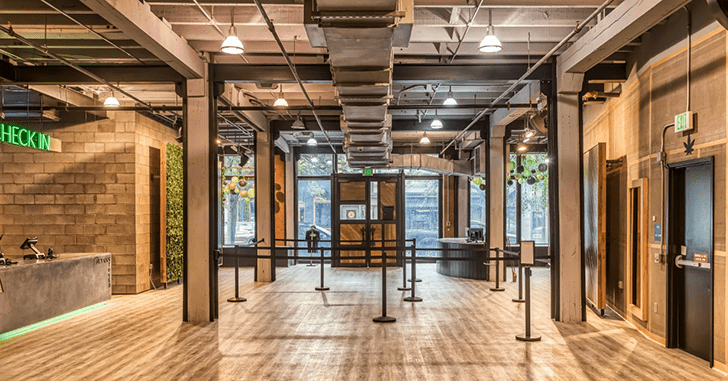 Also, and a bit closer to home, welcome to Sesh, NYC, a delivery only location. No in-person sales are allowed at this location.  According to its website, Sesh serves customers in the Bronx, lower Westchester, and upper Manhattan. License: OCM-AURC-TD-P23017; Website: myseshnyc.com
With the opening of these locations, there are now 15 licensed retailers across New York State. For a complete list, click here.
New York's Cannabis Control Board Approved 34 Additional CAURD Licenses Thursday
Seven licenses were approved for the Finger Lakes region – the last region to receive approvals after litigation holding up the issuance of licenses there was resolved.
In addition to the seven Finger Lakes licenses, licenses were also awarded as follows: Bronx (2), Brooklyn (7), Central New York (2), Manhattan (2), Mid-Hudson (10) and Queens (4).
The provisional licensees are now able to submit final application materials to the state, enabling them to receive final licensure and open their retail dispensaries.
Currently there are 15 open cannabis retailers statewide and over 40 in development. Over 250 licenses have been approved across the state, with 21 percent of New Yorkers now living in a city with legal cannabis access.
OCM also reported that New York legal cannabis sales so far this year total $22.6 million.
At the meeting, growers continue to express frustration over the slow speed of the industry roll-out, saying the lack of sales outlets are causing financial hardship and endangering their continued participation.
Efforts to Close Down The Illicit Retail Market Gain Traction – Enforcement Outside NYC Started Last Week
The Office of Cannabis Management and the Department of Taxation and Finance began their first joint inspections authorized by new enforcement laws the week of June 5, 2023, in New York City, where inspections will remain active and ongoing. The two agencies inspected 11 shops in Manhattan last week.
All of the shops inspected in New York City last week were selling cannabis without a license and were issued Notices of Violation and Orders to Cease Unlicensed Activity.
The following shops were inspected last week:
Varieties on Broadway – 736 Broadway
Roll 2 Nation – 738 Broadway
Baby Jeeter – 793 Broadway
Maze – 16 St. Marks Place
LaGuardia Smoke – 510 LaGuardia Place
Nomad – 59 West 30th Street
Play lane – 117B W 23rd Street
Cannabis Culture – 403 8th Avenue
Smoke Factory – 287 7th Avenue
Go Green Dispensary – 603 6th Avenue
Daydream – 1181 Broadway
"We continue to take action against bad actors who seek to skirt around our laws," Governor Hochul said. "Unlicensed dispensaries violate our laws, put public health at risk, and undermine the legal cannabis market, and we will continue to take these critical enforcement measures to protect New Yorkers from illicit, unregulated sales."
On May 3, 2023, Governor Hochul signed legislation enabling for the enhanced, statewide enforcement by OCM on unlicensed cannabis businesses. The legislation now enables OCM to also assess civil penalties against unlicensed cannabis businesses, with fines of up to $20,000 a day for the most egregious conduct, and starts the process of potential closure of a retail location selling cannabis without a license among other penalties.
The new law also makes it a state crime to sell cannabis and cannabis products without a license.
Inspections also took place at storefront businesses not licensed to sell cannabis in Ithaca and Binghamton.
The following shops were inspected in Ithaca:
Black Leaf — 103 East State Street, Ithaca, NY
Zaza Convenience — 101 East State Street, Ithaca, NY
The Rezz — 312 Fourth St, Ithaca, NY
The following shops were inspected in Binghamton:
Green Magic – 144 Henry St
Takeoff 2 – 63 Chenango St
---
Governor Hochul Unveils New Statewide Cannabis Public Education Campaign
"Why Buy Legal New York" Will Encourage New Yorkers to Purchase Safer, Regulated Cannabis Products from Licensed Dispensaries
April 22, 2023 – Governor Kathy Hochul announced the launch of "Why Buy Legal New York", a public education campaign promoting safer, informed, legal purchases of cannabis from licensed dispensaries in New York State.
The campaign focuses on three key pillars: protecting public health and promoting social equity and community reinvestment. Governor Hochul made the announcement alongside the New York State Office of Cannabis Management at CUNY Law School in New York City. The "Why Buy Legal New York" announcements explain and emphasize the potential health risks associated with purchasing cannabis products from unlicensed businesses and why regulated cannabis products are safer. It also outlines how buying legal supports the advancement of New York's social and economic equity goals for communities across the State.
"To bolster the public health and safety of all New Yorkers, we are providing them with information they need to make informed decisions and enjoy cannabis responsibly," Governor Hochul said. "As we continue to build a healthier and more equitable cannabis market, I am proud to launch this important public education campaign to promote safer, legal purchases of cannabis from licensed dispensaries throughout our state."
The primarily digital campaign will target cannabis consumers 21 years old and over and includes various educational materials, such as "The Guide to Safer Cannabis Consumption". These materials will provide information on how to find legal dispensaries in New York and tips on how to consume cannabis safely. Materials are available at: https://cannabis.ny.gov/consumers.
---
Section 280E Tax Relief Available To Cannabis Businesses In New York State; Federal Relief Proposed
April 18, 2023 – Earl Blumenauer, a Congressman from Oregon, introduced a bill this week that would allow legal marijuana businesses to take tax deductions they have been historically denied, despite their availability to other legal businesses.
The Small Business Tax Equity Act (H.R. 2643), would allow marijuana businesses operating in compliance with state laws to take business deductions associated with the sale of marijuana. Section 280E of the federal tax code currently prevents cannabis businesses from deducting ordinary expenses associated with running a small business, including rent, utilities, and payroll.
Legally operating marijuana businesses cannot claim the Work Opportunity Tax Credit when they hire veterans, cannot depreciate American-made irrigation equipment, and cannot take any credit or deduction relating to construction or operation costs to revitalize or restore a building.
"State-legal cannabis businesses are denied equal treatment under 280E. They cannot fully deduct the cost of doing business, which means they pay two or three times as much as a similar non-cannabis business," said Blumenauer, founder and co-chair of the Congressional Cannabis Caucus. "This grotesquely unfair treatment incentivizes people to cut corners. If Congress wants to get serious about supporting small businesses and ending the illicit cannabis market, it is commonsense that we allow legal cannabis operations to deduct business expenses, just like any other industry."
Even if passage of federal legislation is an uphill climb, New York State has taken steps to decouple state taxation from federal returns.
A law contained in New York State's Budget carved out an exemption from IRC Section 280E. This exemption allows NYS-licensed cannabis businesses to take tax deductions for business expenses and claim credits at the state level that they are barred from utilizing on their federal returns.
By decoupling the state tax code from the federal law for purposes of 280E, New York-licensed cannabis businesses would see significant tax savings beginning in tax year 2023.
Many states simply mirror federal tax policy in their own tax codes. Because of this, the federal tax code's restrictions on cannabis businesses also blocks state-level deductions unless a state acts to exempt these businesses from these restrictions.
Because of the connection to federal returns, it is estimated that many cannabis businesses pay effective tax rates of up to 80%. To help resolve the issue, New York has joined California, Colorado, Oregon, Massachusetts, and other states to provide relief. Nineteen states have decoupled state returns from federal returns.
A bill pending in Connecticut would similarly decouple state and federal tax returns. When neighboring states have different tax structures, competition suffers.
Forcing a business operation to pay taxes on gross revenue, where it cannot deduct payroll, rent, utilities and other expenses is a recipe for near-certain economic failure, and encourages the continued proliferation of the illicit marijuana trade.
---
A Tangle of Lawsuits Is Crippling New York's Entry Into Legalized Cannabis Sales
March 29, 2023 – Let's face it. New York's legalization and launch of licensed cannabis retailers has been less than perfect. Okay, it's been a disaster. To date, there are only a handful (less than five) retail cannabis operations open, and those are only open conditionally.
Illicit sellers and retailers abound, offering marginal product, paying no taxes, and unafraid of State or local law enforcement.
The preference given to those with prior involvement with cannabis-related offenses has closed the market to the thousands of other operators vying to open up shop. The system of in-state preferences has basically shut down the industry in the Hudson Valley and other areas of the state, while a federal lawsuit grinds its way through courts that are part of a system that still holds cannabis to be illegal.
What's to be done to jump-start the industry, or to keep it from collapsing under its own regulatory weight?
A group of New York-affiliated medical cannabis operators filed a complaint against the state's regulators asking the Court to open available licensing options to all retail dispensary applicants – not just those with prior marijuana convictions. The Coalition for Access to Regulated & Safe Cannabis (which includes Acreage Holdings, PharmaCann, Green Thumb Industries, and Curaleaf, and several hopeful dispensary owners) filed suit against New York's Office of Cannabis Management (OCM) and the Cannabis Control Board (CCB), the two agencies charged with devising and implementing the state's cannabis legislation.
The lawsuit filed in Albany County Supreme Court on March 16 alleges: (1) unconstitutional overreach and policymaking; (2) the abdication of the agencies' duties, and (3) negligent actions that needlessly put New Yorkers' health and safety at risk.
Plaintiffs allege that defendants failed to fulfill the requirements of the Marijuana Regulation and Taxation Act (MRTA), the law that legalized cannabis in New York in March 2021. It's main argument though is that defendants failed to follow the law itself and provide all applicants with equal access to retail dispensary licenses. They say the entire Conditional Adult-Use Retail Dispensary (CAURD), which restricts eligibility to those with prior involvement in cannabis-related offenses, runs afoul of the law, and has no basis in statutes that established legalized cannabis.
They argue that the agency had no right to limit access to dispensary licenses to a specific group of individuals, as opposed to providing equal access to all to available licenses.
The list of failures continues: a delay of 20 months in proposing regulations for the marketplace, still unfinished; constant changing guidance for growers and processors; failures to realize promised state-subsidized real estate and loans; allowing the cultivation of large quantities of cannabis before establishing a retail infrastructure to sell it; and countless other incidents of mismanagement and incompetence.
The complaint narrative blames the defendants through inaction of allowing the illicit market to thrive, not stopping tainted cannabis products from entering the illegal market, and depriving communities of essential tax revenue.
The narrative also refers to a report (detailed earlier in this newsletter) commissioned by the New York Medical Cannabis Industry Association (NYMCIA) and others that highlighted that about 40% of marijuana products sold in New York's unlicensed businesses contain potentially harmful contaminants. And it blames the state for failing to shut down unlicensed operators while pointing out the folly of sending "cease and desist letters" to illegal sellers and the failures of law enforcement operations to impact the illegal markets. Estimates are that over 1,400 unlicensed businesses are operating throughout the state, resulting in the likely loss of around $2.6 billion in tax revenue over the next seven years.
Plaintiffs (in a blend of an Article 78 and request for declaratory relief) have asked the court to declare OCM's CAURD license unconstitutional and outside the agency's legal authority. It asks the Court to require regulators to take legal action against all illegal cannabis stores. And most important to their interests: to open the licensing process for adult-use retail dispensaries to all applicants now, including registered organizations and those who qualify under the MRTA's social and economic equity provisions.
Second Circuit Court of Appeals Modifies Injunction, Clearing The Path To Issuance of Dispensary Licenses in Hudson Valley
Finger Lakes Remains Under Injunction; Only A Handful of Rockland County's Villages Opted In For Retail Licenses
March 29, 2023 – In a one-paragraph Order, issued late Tuesday afternoon, the Second Circuit Court of Appeals cleared the path for the New York State Office of Cannabis Management (OCM) to issue retail cannabis dispensary licenses in the Hudson Valley, Brooklyn, Central and Western New York. The Circuit Court left in place a ban on the issuance of licenses in the Finger Lakes but set an expedited briefing schedule to address issues affecting that region.
The ban arose last November, when a District Court Judge in the Northern District of New York entered a sweeping order halting OCM's ability to issue retail licenses in the Hudson Valley and other areas. An out-of-state applicant for dispensary licenses claimed his company was discriminated against based on a system of preferences favoring in-state applicants.
The plaintiff, Variscite NY One, Inc. of Michigan, convinced Judge Gary Sharpe that the system New York used to award licenses violated the Commerce Clause of the US Constitution. The Commerce Clause generally prohibits a state from favoring its own residents over out-of-state applicants in commercial matters.
Judge Sharpe halted the issuance of licenses in every region where Variscite sought one, including the Hudson Valley.
OCM's efforts to lift the injunction or at least modify it at the District Court level went nowhere. OCM was also denied a stay from the District Court pending appeal.
In seeking to modify the injunction, or limit its application in the District Court, OCM argued that no applicant could have obtained a retail dispensary license in more than one area of the state because the number of applicants in each area precluded any applicant from securing a second regional license. It also argued that even if Variscite had received full credit for in-state residency, it would not have otherwise scored high enough to secure a retail dispensary license.
OCM appealed to the Second Circuit and sought again to have the injunction lifted or modified. Its arguments resulted in a partial victory yesterday, clearing the path for issuance of licenses in every area except for the Finger Lakes – Variscite's first preference for licensure.
The Second Circuit entered an order late Tuesday afternoon saying, "The district court's injunction is modified so that it bars the issuance of conditional adult-use retail cannabis dispensary licenses only in the Finger Lakes region."

The NYS Office of Cannabis Management tweeted that, "We are excited to begin advancing licenses to these regions shortly."
"New York's brand-new cannabis industry is making significant progress to promote social equity and right the wrongs of the past, creating the fairest and safest market in the nation," New York Gov. Kathy Hochul said in a prepared statement. "This decision will allow New York's social equity entrepreneurs to open safe, regulated cannabis dispensaries in Central New York, Western New York, the Mid-Hudson Region and Brooklyn. For the first time, New Yorkers in nearly every region of the state will have access to safer, high-quality, adult-use cannabis products. I am committed to ensuring New York continues to lead the nation in our safe and equitable approach to the cannabis market."
The temporary injunction against OCM prevented the issuance of 18 licenses, six of which would have allowed retailers to operate in the Mid-Hudson Region. The identities of the six Mid-Hudson retailers are being withheld pending a formal announcement.
Earlier this month, OCM announced its intent to issue an additional 150 retail dispensary licenses on top of the 150 previously authorized.
According to a database compiled by Office of Cannabis Management, in Rockland County, only the Villages of Haverstraw, Nyack, Piermont, Chestnut Ridge and Airmont have opted-in to allowing retail dispensaries in their municipal borders. These villages have opted-out of allowing on-site consumption lounges.
---
Hudson Valley Retail Dispensary Licenses Could Issue Soon If Second Circuit Court of Appeals Lifts Injunction
Argument is set for March 28th at the Second Circuit Court of Appeals in Manhattan
March 20, 2023 – The Second Circuit Court of Appeals is being asked to stay the preliminary injunction issued by United States District Court (Northern District of New York). The injunction issued below barred the New York Office of Cannabis Management (OCM) from issuing any conditional adult-use retail dispensary (CAURD) licenses in the Finger Lakes, Central New York, Western New York, Mid-Hudson and Brooklyn regions during the pendency of the lawsuit.
The injunction is why there are no retail dispensaries opened or licensed in the Hudson Valley. The plaintiff below (Variscite NY One, Inc.) convinced Judge Gary Sharpe that he was being discriminated against as an out-of-state applicant and that OCM was favoring in-state applicants in contravention of the Commerce Clause of the US Constitution. The Commerce Clause generally prohibits a state from favoring its own residents over out-of-state applicants in commercial matters.
OCM's efforts to lift the injunction or at least modify it at the District Court level went nowhere. OCM was also denied a stay from the District Court pending appeal. Now, in the appellate case in the Second Circuit Court of Appeals, OCM is trying again to get a stay, or a modification of the injunction that would allow it to finally issue licenses in the affected areas.
In its motion for a stay, OCM argues that Variscite met the "significant presence" licensing requirement because it is incorporated in New York; therefore, the cannabis company is not being discriminated against. OCM also argues (as it did at the District Court)  that Variscite's application did not otherwise score high enough to qualify for a license, essentially saying that he could not have secured a license even if he was given full in-state credit because of other factors in his application.
OCM also argued:
The residency requirements do not violate the Dormant Commerce Clause because they do not discriminate against out-of-state actors, and if the requirements do "burden" interstate commerce, that does not exceed the state's interest to rectify the harm caused by its historical marijuana laws and the selective enforcement of those laws.
The state will suffer irreparable harm if the injunction is not lifted. "The preliminary injunction leaves the putative recipients of 54 dispensary licenses indefinitely unable to do business and threatens the economic stability of cannabis growers and manufacturers who will, as a result of the injunction, lack enough buyers for their goods."
Variscite argued against lifting stay blocking New York from issuing the licenses, saying the state is aiming for a "backdoor dissolution" of the injunction that would leave him without the possibility of a remedy.
When New York legalized marijuana, it established residency requirements to curtail outside entities from entering and dominating a newly legalized state market from afar. Meanwhile, the law is very unsettled on residency requirements with many experts believing that until marijuana is legalized nationally, the Commerce Clause does not apply and cannot be violated because there is no legal interstate commerce of cannabis – a drug illegal under federal law.
Courts don't regulate illegal markets.
With a trial date in the District Court set for mid-2024, the uncertainty surrounding New York's cannabis market continues, further delaying the approval of 54 licenses in the five territories under injunction.
Let's just say that the regulatory landscape for the cannabis industry is still very much unsettled.
---
Women in New York Are Being Left Behind In Retail Dispensary Licensing
March 13, 2023 – In two rounds of license awards, women won only seven percent of Conditional Adult-Use Retail Dispensary (CAURD) licenses in the first round and 14 percent in the second round.
New York's social equity program was designed to grant CAURD licenses to qualified entrepreneurs who have either been convicted on a marijuana charge or who had an immediate family member similarly situated. The program was designed to mitigate decades of disproportionate drug enforcement, particularly in communities of color.
To further make up for past harms, New York is also committing to startup funding and real estate assistance to licensees.
So, why have women not fared well in the issuance of licenses? Is it because marijuana enforcement laws were disproportionately aimed at young men of color?  Statistics tell part of the story.
Between 1997 and 2007, 91 percent of people arrested for marijuana possession in New York City were male, according to a report from the ACLU of New York. Of that male cohort, young Black and Latino men were overwhelmingly the prevalent demographic  in marijuana possession arrests during that time period.
To open the door to more women, New York crafted its regulations to include immediate family members of convicted individuals in the qualifying pool of applicants.
"My team early on made an effort to make sure that women have a pathway to get a CAURD license," said Damian Fagon, chief equity officer of the Office of Cannabis Management.
Despite that effort, a review of the scoring, qualifying based on a conviction is weighted higher than one based on a family member, effectively building in a bias toward men.
There have been calls for both more transparency and reconsideration in the application process — particularly when it comes to awarding points for the "justice-involved questions" on the license application.
The OCM does not make applications, the information contained therein, or its scoring results public when it comes to license awards, as public disclosure may advantage certain applicants who might shape their applications toward those categories weighted more heavily. Secrecy in the awarding of licenses is OCM's way.
The built-in bias against women remains the norm, and no efforts are underway to re-tilt the tables. Preferences for distressed farmers and disabled veterans will also likely favor men as demographically men dominate those categories as well.
The expansion from 150 to 300 licenses recently did improve the raw numbers for women, but women still remain grossly under-represented in the retail dispensary market.
---
New York Expands Conditional Licenses to 300
Applicants with a family history of marijuana convictions will soon be eligible to open dispensaries with conditional licenses.
March 6, 2023 – Cannabis regulators will issue 300 retail shop licenses to applicants impacted by past marijuana convictions, expanding the original cohort from just 150 in the first round.
"As we've continued to review applications we found there's still many qualified individuals who can make the most of this opportunity outside of that initial 150," Chris Alexander, executive director of the Office of Cannabis Management, said at the most recent meeting of the Cannabis Control Board.
There were originally about 900 applicants for conditional licenses, with 150 granted.
Plans to provide the first 150 licensees with access to turnkey locations and loans from a state-initiated fund remain unchanged. Should any from the original 150 licensees decline the resources offered by the State, new applicants may become eligible for those same benefits.
The actual increase in license opportunities will be in line with the original geographic awards, largely based on populations within the different established regions.
Nothing in the issuance of new license opportunities affects the Hudson Valley. A federal court ruling from the Northern District of New York has kept licensing of shops on hold in five of New York's 14 regions: the Finger Lakes, central New York, western New York, Mid-Hudson and Brooklyn. The federal court injunction arose from an out-of-state challenge of the New York's policy prioritizing the awarding of licenses to in-state residents.
Efforts to modify or lift the injunction fell on deaf ears in the District Court. The decision is under appeal, but the process will leave these new potential licensees in the same limbo as the original cohort in the affected regions.
---
What To Do With All That Weed?
February 27, 2023 – In its first harvest, in what some would call an "upstate cultivation boom" 300,000 pounds of weed were produced, valued at three-quarters of a billion dollars.
Here's just one example, Hudson Cannabis reports it has 2,700lb of harvest bud stacked in storage containers waiting to be certified by one of the five state-approved testing labs. At an approximate wholesale market value of $300 a pound, her inventory is valued at $800,000. That's today's value. By most estimates wholesale prices are likely to decrease based on oversupply. Hudson Cannabis is licensed to produce 43,000 sq ft of cannabis flower, 29,000 sq ft of which are grown outside.
And, there are only a handful of state-licensed dispensaries with open doors and delivery services are nascent. So, what's going to become of all of that product. Lines at open dispensaries snake around the blocks where they are located – some with "bouncers" to moderate the crowd. How many new retailers are ready to open?
So where will all of that product go? What about all of that tax revenue that the state touted?
As of March 2022, weed-legal states reported a combined total of $11.2bn in tax revenue from legal, adult-use cannabis sales. By some estimates, the legal cannabis market could reach $66bn by 2025. What's up New York?
What can be done to get the dispensaries open a bit faster?What about roadside "pick-your-own" at some farms to help out the cultivators and farmers that invested with the hope that a legal framework would provide them a return on their investments? And, how much product will have to be processed for its active ingredient or sold to edible-product producers, given the dearth of dispensary and delivery options? How much will end up untested and on the black market?
---
New York's Office Of Cannabis Management Asks District Court To Modify Its Injunction And Allow Retail Cannabis Sales In Hudson Valley
December 27, 2022 – An injunction entered against New York's Office of Cannabis Management (OCM) last month is preventing the issuance of any retail cannabis dispensary licenses in the Hudson Valley and four other regions in New York State. But a court filing by the OCM last week may clear the way for approved licensees in the Mid-Hudson region and three other blocked areas to open retail dispensaries.
The case was originally filed by Variscite NY One, Inc., through Michigan-based Kenneth Gay, its 51 percent owner, who claimed that application requirements for retail dispensary licenses in New York violated the Commerce Clause of the U.S. Constitution because the law favored New York residents over out-of-state applicants. The Commerce Clause generally prevents a state from favoring its own residents over out-of-staters in commercial matters.
Variscite had filed an application listing five areas where it sought a retail license, including its first preference, the Finger Lakes, as well as Central New York, Western New York, the Mid-Hudson Region, and Brooklyn. New York is divided into fourteen different geographic zones for retail licensing. Based on the information available to the Court at the time, it agreed with Variscite and issued an order granting Variscite temporary relief, which has prevented OCM from issuing licenses in the five regions.
OCM in its recent filing is attempting to show the court that only licenses in the Finger Lakes region should be at issue, while the other regions shouldn't be affected because of the way the New York law is written. The law says an applicant can only get its first choice of region when there are an insufficient number of applications for its second and later choices. At best, Variscite would only be eligible for a license in the Finger Lakes region, according to the filing.
In its request to modify the injunction, OCM stated that approved retailers, processors and cultivators in the Hudson Valley (and the other affected regions) would be irreparably harmed if the Court did not narrow the injunction to the one area where the Petitioner may have be eligible for a retail dispensary license.
OCM also states in its affidavit that Variscite would not have even qualified for a license in the Finger Lakes region because it did not score high enough on the qualifying application to have been selected.
OCM also told the Court that the injunction affects the economics of "54 potential retail dispensaries, 121 licensed cultivators, and 16 processors," many of whom have invested millions of dollars in their operations relying on OCM's licensing regulations. What the defendant is saying is that if the retailers can't get up and running, then the entire eco-system of the cannabis market will be disrupted.
The OCM received more than 900 applications for Conditional Adult Use Retail Dispensary (CAURD) licenses. The Board recently approved 36 provisional licensees, including 28 qualifying individuals, and eight nonprofit CAURD applicants outside the five areas included in the lawsuit. The temporary injunction against OCM prevented the issuance of an additional 18 licenses, six of which would have allowed retailers to operate in the Mid-Hudson Region. The identities of the six Mid-Hudson retailers are being withheld pending the outcome of the litigation.
Per the law, up to 175 licenses will be granted; roughly 150 may be granted to individual applicants, and about 25 to nonprofit applicants. It it expected that there will be 17 Mid-Hudson licenses approved.
In addition to asking to modify the injunction, OCM has also filed an appeal, a request to the court to delay enforcement of its order, and a motion to dismiss Variscite's complaint.
Variscite filed a similar case in California, also claiming a violation of the Commerce Clause, but earlier this month the District Court in California dismissed the complaint, finding Variscite lacked standing to pursue its case. The court in denying Variscite's claims also questioned if the Commerce Clause even "applies to federally illegal cannabis markets."
It remains uncertain as to whether Commerce Clause violations are applicable to markets and products that are still illegal under federal law. Marijuana is a Schedule I substance under the Controlled Substances Act.
The case number in New York's Northern District is: 1:22-cv-01013-GLS-DJS.
---
How Do You Know If Your Cannabis Retailer Is Legitimate (Licensed)?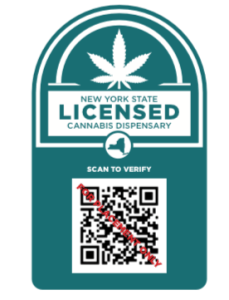 December 16, 2022 – We recently reported on the dangers of purchasing adulterated cannabis from unlicensed retailers in New York City. But, how does a consumer know if their retail outlet is actually licensed by New York State? State officials are taking steps to steer consumers to licensed retailers. With the first round of retailers ready to open their doors, the OCM unveiled a state-sanctioned icon and scannable QR Code that will be posted in the window of every licensed storefront in the state. Purchasers who buy from unlicensed retailers deprive the state of tax money and may take their health into their own hands.
"It is critical that consumers know and trust that the new, legal cannabis market offers tested products and follows protocols designed to protect public health," said Tremaine Wright, chair of the Cannabis Control Board.
The state is also planning a marketing program called "Why Buy Legal New York" that's set to launch in 2023. Other efforts to crack down on illegal sales are also in the works to shut down illegal storefronts and trucks selling illicit and often tainted marijuana and cannabis products.
---
Home Delivery? Really?
December 9, 2022 – In an effort to assist a fledgling cannabis market and enable retailers who have yet to open their doors distribute their products, the Office of Cannabis Management has issued delivery guidelines that allow for home delivery of cannabis products. The new regulations will allow:
Retail licenses to secure a warehouse from which to fulfill delivery orders while building permanent dispensary locations for up to one year;
Customers to place online and phone only; no in-person sales or pick-up from the warehouse location;
Customers must pre-pay; no cash payments from cannabis consumer to delivery employee permitted;
Deliveries can be made by bicycles, scooters, motor vehicles;
Consumers must be at least 21-years-old with valid identification upon sale and delivery;
Businesses can have up to 25 delivery staff per business, as dictated by New York state cannabis law.
One reason for the rush to home delivery is likely the enormous backlog of warehoused product from the first growing and processing season. Hundreds of millions of dollars worth of cannabis grown in the state remains warehoused, for want of sales outlets. A report by Bloomberg estimates the value of the 300,000 pounds of warehoused cannabis to be in excess of $750 million dollars.
---
OCM Asks District Court Judge To Modify Injunction And Allow Sales In Enjoined Areas, Including Hudson Valley
December 12, 2022 – In a recent court filing in the Northern District of New York, the OCM has asked the Court to modify its injunction against issuing adult retail dispensary licenses in Central New York, Western New York, the Mid-Hudson Region and Brooklyn. In support of its motion, OCM relies on the fact that a petitioner/licensee, Variscite NY One, Inc., could have only received a license in its "first" choice area because there were more than the requisite number of applicants in the other areas. Under the rules established by the OCM, licenses would only be issued in 2nd or later choices if there was an inadequate number of applicants in the other areas.
As it relates to the Mid-Hudson region, OCM reports that it received 75 applications for 17 available licenses, and that approved retailers, processors and cultivators in the Hudson Valley (and the other affected regions) may be irreparably harmed if the Court does not narrow the injunction to the one area where the Petitioner may have be eligible for a retail dispensary license. Petitioner's first choice for location was the Finger Lakes region.
OCM reports that the injunction affects the economics of 54 potential retail dispensaries, 121 licensed cultivators, and 16 processors, many of whom have invested millions of dollars in their operations relying on OCM's licensing regulations. OCM adds in its affidavit that the applicant that sought and received the injunction would not have qualified for a license in the Finger Lakes region anyway, as it simply did not score high enough on the qualifying application to have been selected.
The case number in the Northern District is: 1:22-cv-01013-GLS-DJS.
---
A Hard Look At New York City's Illicit Cannabis Dispensaries
November 29, 2022 – A report prepared by the New York Medical Cannabis Industry Association, the New Jersey Cannabis Trade Association, and the Connecticut Medical Cannabis Council reveals significant problems in New York City's unlicensed and unregulated cannabis retail market. The report says that many of these locations falsely advertise the sale of THC products as legal or licensed, misleading consumers and selling products blatantly masquerading as popular name-brand chocolates, candies, gummies, and other well-known snacks.
In addition to deceptive advertising practices, these illicit operations and their products represent a significant public health concern. From 2019-2020, more than 2,000 individuals were hospitalized, and 60 people died due to illness caused by vaping-associated lung injury (EVALI), a phenomenon that was largely linked back to additives in illicit THC vapes like those currently sold in these illegally operating shops.
Testing of the products sold reveals an existing major health crisis. Results revealed the presence of several harmful contaminants, such as E. coli, pesticides, heavy metals, and salmonella in 40 percent of the illegal products purchased, including vapes. Many of the products tested did not contain the amount of THC advertised on the label and in one case, featured double the amount of listed THC. After reviewing the items under the state's proposed branding regulations, 100 percent of the products failed.
And, tests conducted at independent labs found the presence of E.coli, salmonella, and pesticides in various products offered for sale. E.coli and salmonella were found in flower and edible products purchased at some locations. E. coli in cannabis can cause many types of infection and is most often associated with diarrheal illness and lung infections that can become dangerous. Also, if inhaled, salmonella bacteria can cause severe fevers and fatigue symptoms that can remit and relapse. Salmonella infection can also be extremely difficult to treat and can have prolonged detrimental effects.
Several products also contained heavy metals, including nickel and lead. Ingesting these contaminants in cannabis is also a cause for concern. Certain metals have the potential to cause headaches, nausea, and in cases of prolonged exposure, cancer, and organ failure. Respiratory illness can also occur upon combustion and inhalation of contaminated flower. To read the report, click here.
---
Proposed Regulations Affect Cultivators, Establish License Types and Tiers
The Office of Cannabis Management (OCM) has proposed changes to its adult-use cannabis program, with some changes specifically affecting cultivators.
The proposed regulations and licenses support a structure similar to New York's alcohol industry, separating supply (cultivation, processing, distribution) from retail. The regulations maintain prohibitions on individuals having an interest in businesses across tiers. Essentially, operators or investors in a business on the supply side cannot also hold any interest in a retail business. This separation opens the market to more potential players and prevents the likelihood of concentrating economic power in a few stakeholders.
As the regulations affect cultivators, they create different tiers of cultivation licenses that are differentiated by light source. The allotted square footage per license ranges from 5,000 – 100,000 square feet. They also incentivize sustainable cultivation practices and limited energy utilization including outdoor cultivation.
Cultivators are divided into categories based on the size of the cultivation canopy and the type of cultivation: (1) outdoor; (2) mixed light; (3) combination of outdoor and mixed light; and, (4) indoor. Within each category, there are five different tiers based on "canopy" size ranging from less than 5000 square feet up to 100,000 square feet.
Under the regulations, "canopy" or "cultivation canopy" is an area measured in square feet using clearly identifiable boundaries of all areas(s) that will contain non-immature cannabis, vegetative or flowering, excluding seedlings or small clones. Under the regulations, canopy areas may be non-contiguous.
The regulations are not final until after a 60-day public comment period.
---
Cannabis Control Board Approves First Conditional Adult Retail Dispensaries, But No Licenses Issued In Rockland or Hudson Valley
NYS Cannabis Control Board Approves 28 Licenses for Business Owners with a Cannabis Conviction or a Family Member with a Cannabis Conviction, 8 Approved for Nonprofit Organizations.
November 25, 2022 – The Office of Cannabis Management received over 900 applications for CAURD licenses. At today's meeting, the Board approved 36 provisional licensees, including 28 qualifying individuals and 8 nonprofit CAURD applicants. At least one CAURD license was granted in each available region of the state.
Because a federal judge temporarily blocked New York State cannabis regulators from issuing licenses in certain regions of New York, including the Hudson Valley, no conditional licenses were issued pending the outcome of that litigation. Regulators said that 18 additional successful applicants would have been announced in the first wave if a recent injunction by a federal judge hadn't blocked them from issuing licenses in the Finger Lakes, central New York, western New York, Mid-Hudson and Brooklyn.  Six of those licenses on hold are from the Mid-Hudson Region.
Going forward, up to 175 licenses will be granted in total: as many as 150 to individual applicants and up to 25 to nonprofit applicants and licenses applications will be sent to the Board for its consideration on a rolling basis.
Additionally, the Cannabis Control Board approved an additional 16 Adult-use Cannabis Conditional Cultivator Licenses, growing the total number of approved Adult-Use Cannabis Conditional Cultivator Licenses to 277. The approval of 8 Adult-Use Cannabis Conditional Processor Licenses raises the total issued by the Board to 33, and the approval of three laboratory permits brings the total to seven.
---
Judge Blocks Licenses for Some Cannabis Dispensaries in New York
November 10, 2022 – A federal judge temporarily blocked New York state cannabis regulators from issuing retail licenses amid a lawsuit by an applicant denied approval to operate in the state.
U.S. District Court Judge Gary Sharpe issued the injunction based on a legal challenge brought by a Michigan-based operator. Variscite challenged those provisions in the law that require that licenses for retail cannabis dispensaries be awarded to people who have been affected by New York state drug laws.
Variscite's owner was previously convicted of a marijuana-related offense in Michigan. The affected regions  — the Finger Lakes, Central New York, western New York, the Mid-Hudson region and Brooklyn — are areas in which Variscite had sought and been denied a license to operate.
Read the 29-page injunction here. The basis of the injunction was that the limitation to in-state licensees violates the federal interstate commerce clause, which generally prevents states from preferring its own residents over the residents of other states without a showing that its regulations or law are narrowly tailored to accomplish a legitimate purpose and that the preference to residents of its own state was in fact a legitimate purpose that could not be accomplished by other means.
"We don't comment on pending litigation. The Office of Cannabis Management is committed to the Marijuana Regulation and Taxation Act's goals of including those impacted by the state's enforcement of cannabis prohibition in the market that we are building and we are additionally committed to getting New York's cannabis supply chain fully operational," said Office of Cannabis Management spokesman Freeman Klopott. "The Cannabis Control Board will soon have before it applications for the Conditional Adult Use Retail Dispensary license which will start closing that supply chain."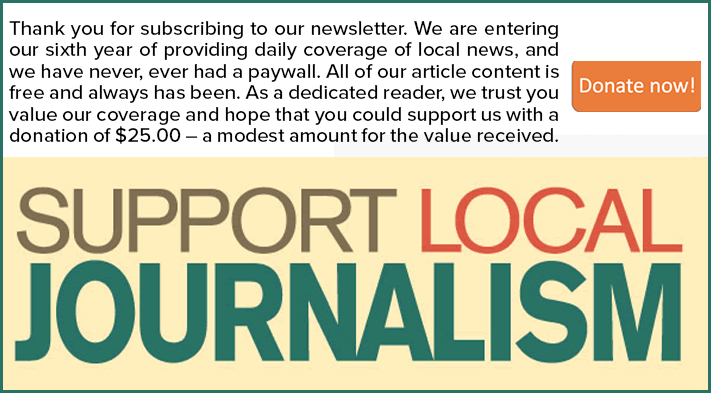 ---
Will President Biden's Pardons Lead To De-Scheduling Marijuana And Passage Of The SAFE Banking Act
October 20, 2022 – On October 6, President Biden announced that he would issue pardons for all prior federal convictions for simple possession of marijuana, and urged state governors to do the same. President Biden also directed the Secretary of Health and Human Services (HHS) and the Attorney General to "initiate the administrative process to review expeditiously how marijuana is scheduled under federal law. " Marijuana is classified as a Schedule I drug, along with heroin and LSD.
Questions abound as to the possibility that the executive action will usher in cannabis banking reforms. Should cannabis actually be de-scheduled, banks and financial institutions will be more willing banking with cannabis companies. And, there is wide-spread belief that Biden's announcement may move Congress to finally pass the SAFE Banking Act, or some version of it.
The SAFE Banking Act – which has passed the House of Representatives seven times in recent years but has never been taken up in the Senate – would enable cannabis businesses to access the federal banking system and also allow providers to the cannabis industry such as attorneys, accountants, lenders and landlords to contract with and accept payment from cannabis businesses without the risk of violating federal law.
---
Applications for NY's First Retail Marijuana Locations Are In
October 6, 2022 – With the first round of applications for New York's Conditional Adult-Use Retail Dispensary licenses closed, some 900 hopeful entrepreneurs are now awaiting action on their applications.
New York's Office of Cannabis Management has yet to publish regulations for any of the state's nine general adult-use cannabis license categories. However, according to Syracuse.com, the state will issue up to 150 CAURD licenses, and recipients will open New York's first legal adult-use dispensaries pursuant to those licenses.
Individuals who qualify for a CAURD license must have been arrested in New York for a cannabis offense (or have a family member who was) before March 31, 2021, and have run a profitable business for at least two years. License recipients will have access to storefronts that are currently being secured and will be built out into dispensary spaces by the Dormitory Authority of the State of New York (DASNY).
Plans also include granting 25 licenses to qualifying nonprofits, but those nonprofits won't have access to the DASNY properties or New York's $200 million social equity cannabis investment fund.
---
New York Set to Hobble 'Legal' Cannabis with Taxes and Regulations
September 6, 2022 – "Since June 1, the New York's Cannabis Control Board has issued 162 recreational cultivation licenses," Bloomberg Tax recently noted. "Those fortunate enough to obtain one of New York's recreational cannabis licenses will be forced to contend with a gauntlet of state and local taxes."
The analysis, prepared by three accountants, detailed a long list of sales taxes, corporate taxes, and "recently enacted adult-use cannabis taxes." Given the number of jurisdictions involved and uncertainty as to how they'll apply to businesses that won't be able to open their doors until the end of the year, at soonest, the authors declined to guess at the final tax burden. But it will be high, and compliance a guessing game with penalties awaiting those who cross the authorities. It's a good bet that many entrepreneurs accustomed to operating in the illicit market will remain underground rather than risk the costs and hassles of legal operation as envisioned by Empire State officials. After all, technical legalization hobbled by stiff taxes and regulation has already stumbled elsewhere. Read more…
---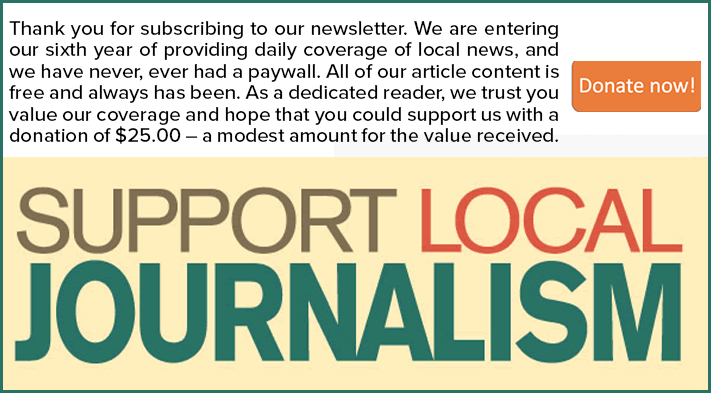 ---
An Update on New York's Recreational Cannabis Market
As of June 1, New York state's Cannabis Control Board has issued 162 recreational cultivation licenses. The first recreational retail licenses aren't expected to appear until the end of 2022. According to Chris Alexander, executive director of the state's Office of Cannabis Management, final regulations are still being designed. And while some dispensaries will probably be licensed by end of 2022, a mature market isn't expected for another two to three years.
Also, by signing the 2022-2023 state budget into law, New York Gov. Kathy Hochul enacted Senate Bill S8009, freeing state cannabis taxpayers from the burdensome impact of IRS Code Section 280E, beginning January 1, 2023.
Section 280E disallows deductions and credits on federal returns for expenditures connected with the illegal sale of drugs, requiring retail cannabis businesses to add back such significant expenses as rent and wages for sales staff. Like California, however, New York state now allows these and other standard business deductions on state returns.
---
OCM Issues Public Service Announcement
June 20, 2022 – The New York State Office of Cannabis Management (OCM) recently released a public service advertisement calling attention to the state's goals of creating a diverse and inclusive industry and repairing harm done during cannabis prohibition.
The advertisement released today is the first cannabis related advertisement in the nation focusing on the disproportionate enforcement of cannabis prohibition to appear on broadcast television. It highlights the wide disparity in arrest rates for cannabis offenses for Black, Brown, and White New Yorkers during the 30 years prior to cannabis legalization. It states that Black people in New York were 15 times more likely to get arrested for cannabis than White people over the last 30 years; Latinos were 8 times more likely. Despite these disparities, data has shown that cannabis use among different races is essentially the same. The data points are based on New York State arrest data from data from the U.S. Department of Health and Human Services, Centers for Disease Control and Prevention, National Center for Health Statistics.
View the PSA here.
Misdemeanor and felony marijuana arrest data by race/ethnicity and county from 1990 to 2020, and notes about the data, are available on the OCM website.
---
New York Regulators Approve Marketing Rules for Legal Cannabis
June 7, 2022 – New York regulators voted to approve draft regulations for the packaging and advertising of licensed cannabis products in advance of the launch of recreational marijuana sales later this year.
Under the draft regulations from the New York Cannabis Control Board, companies will be permitted to advertise their products on television, radio, social media and other platforms. But the proposed rules include strict provisions designed to protect children from being influenced by cannabis marketing.
"Protecting public health, reducing harm and promoting sustainable industry practices are key components of legalizing cannabis for adult use and I look forward to considering these regulations as we develop the industry," Cannabis Control Board Chair Tremaine Wright said in a statement quoted by the New York Post. "We are committed to building a New York cannabis industry that sets high standards for protecting children and keeping products safe and sustainable."
Labels for cannabis products must include the serving size, potency, ingredients, and directions for usage and storage. Packaging and advertising that contain cartoon characters, bubble lettering, neon colors, references to candy, or other elements likely to appeal to person younger than 21 are not allowed.
The regulations also forbid the use of endorsements from celebrities who appear to be younger than 21 and ban the use of common terms in the cannabis culture lexicon including "weed," "pot," "stoner," and "chronic." Misleading claims of health benefits and indications that the product is "safe" or "organic" are also prohibited, as are actual images of marijuana or people vaping or smoking.
More details about cannabis marketing can be found here.
---
Green Kulture and Two Chicks and Flowers in partnership with NY Small Farma host "Erasing the Stigma" at Rockland Community College Cultural Arts Center
May 15, 2022 – Erasing the Stigma, is an informational cannabis event on May 20, 2022, 5pm to 8pm at RCC Cultural Arts Center Theater. This FREE event in partnership with NY Small Farma LTD will be produced by NY based cannabis cultivation company Green Kulture; and NY based cannabis lifestyle brand Two Chicks and Flowers. Erasing the Stigma aims to bring awareness to the plight of BIPOC who have been affected by the 'War on Drugs' who are now eligible to apply and operate legally in the cannabis industry in New York State.
This informational event was carefully constructed with Rockland county local government officials, cannabis advocates, attorneys, business owners and community leaders aimed to bring awareness and provide information to aspiring New York BIPOC and minority entrepreneurs for the highly anticipated licensing process forthcoming. This initiative is particularly laudable as the cannabis industry continues to grow not only nationally but in New York State, with the entrant of more brands and entrepreneurs POC into the space to meet the growing needs of cannabis consumers.
Green Kulture and NY Small Farma LTD will join forces with Two Chicks and Flowers who recently hosted their cannabis informational event titled "A Piece of The Pot" on December 7, 2021 in Brooklyn's BedStuy Restoration Plaza which includes a similar layout for Erasing the Stigma.
Registration for 'Erasing the Stigma' will be a first come, first RSVP approach as this is a FREE public community event limited to the 500 seats capacity theater via a dedicated EventBrite link. In accordance with New York State guidelines, attendees will be required to provide proof of vaccination prior to entering the venue.
---
Approval of First 52 Adult-Use Cannabis Conditional Cultivation Licenses to Farms in New York
April 15, 2022 – The Cannabis Control Board approved 52 Adult-use Cannabis Conditional Cultivator Licenses across the state. These are the first adult-use cannabis licenses granted in New York State and they advance the Seeding Opportunity Initiative. 
The approved licenses are from a pool of more than 150 that have been submitted to the Office of Cannabis Management (OCM) following the March 15 opening of the online application portal. The OCM will continue to review applications on a rolling basis and will work to get them to the Board for approval as quickly as possible. A list of the licenses approved today is available here.
---

---
New Yorkers With Marijuana Convictions Will Get First Retail Licenses
March 9, 2022 – New York State plans to introduce retail sales of marijuana by year-end 2022. Abundant stores of product will be available to licensees grown by New York farmers. New York may also lease storefronts to facilitate the opening of dispensaries. The first licensees must be either a person convicted of a marijuana-related offense or an immediate family member of one.
The policy, to be announced by Gov. Kathy Hochul on Thursday, is part of a concerted push to assure that early business owners in the state's projected billion-dollar marijuana industry will be members of the communities adversely affected by the state's criminal justice system. To read the full fact sheet, click here.
---
CONDITIONAL USE CANNABIS CULTIVATOR LICENSES FOR NY HEMP FARMERS
February 22, 2022 – Governor Kathy Hochul signed legislation creating a new Conditional Adult-use Cannabis Cultivator license, establishing a pathway for existing New York hemp farmers to apply for a conditional license to grow cannabis in the 2022 growing season for the forthcoming adult-use cannabis market. Under the law, conditionally licensed cannabis farmers must meet certain requirements, including safe, sustainable and environmentally friendly cultivation practices, participation in a social equity mentorship program, and engagement in a labor peace agreement with a bona fide labor organization.
With a conditional adult-use cannabis cultivation license, farmers can grow outdoors or in a greenhouse for up to two years from the issuance of the license. It also allows them to manufacture and distribute cannabis flower products without holding an adult-use processor or distributor license, until June 1, 2023. Cultivators are limited to one acre (43,560 square feet) of flowering canopy outdoors or 25,000 square feet in a greenhouse and can use up to 20 artificial lights. They can also split between outdoor and greenhouse grows with a maximum total canopy of 30,000 square feet as long as greenhouse flowering canopy remains under 20,000 square feet.
The OCM will be developing a license application process and opening the program as soon as possible. To qualify for an Adult-use Cannabis Conditional Cultivator License an applicant must have been an authorized industrial hemp research partner for the Department of Agriculture and Markets, cultivating hemp for its non-intoxicating cannabinoid content for at least two of the past four years and in good standing as of December 31, 2021, when the research program ended.
Holders of the license must also participate in a social equity mentorship program where they provide training in cannabis cultivation and processing for social and economic equity partners, preparing them for potential roles in the industry. Growers will also have to meet sustainability requirements to ensure the cannabis is grown in an environmentally conscientious way.
---
January 16, 2022: Cannabis Career Institute Online (CCI Online) announced today that they are co-hosting a one-day workshop, Cannabis Business Opportunities in New York, with Rockland Community College. The workshop will showcase the full scope (from seed to sale) of business and career opportunities in the New York Cannabis Industry. The workshop will be held virtually on February 10th, 2022. The cost of admission is $219, and you can register here.
Opening remarks for the event will be delivered by Michael A. Baston, President Rockland Community College. Panels will be made up of entrepreneurs, social equity business owners, economic developers as well as municipality representatives, including Grant Valentine, Deputy Mayor for the Village of Chestnut Ridge and Consultant for New York State Cannabis Association of Minorities & Women Professionals.
Panel topics to be discussed include, Seizing Cannabis Market Expansion Opportunities: Social Equity, Diversity & Inclusion, Job Creation as well as Employment & Legal, Banking/Finance, Entrepreneurial Perspectives of Owning Your Own Cannabis Business. By interacting with the extensive list of panelists, participants will gain crucial information needed to successfully enter the emerging market of recreational cannabis and the expanding medical cannabis market.
---
Rockland Opt-In, Opt-Outs
Towns
| | | | |
| --- | --- | --- | --- |
| Town | Opt-In | Opt-Out | |
| Clarkstown | | | |
| Haverstraw | | | |
| Orangetown | | | |
| Ramapo | | | |
| Stony Point | | | |
---
Villages
| | | | |
| --- | --- | --- | --- |
| Villages | Opt-In | Opt-Out | |
| Airmont | Dispensaries | Lounges | |
| Chestnut Ridge | Dispensaries | Lounges | |
| Village of Haverstraw | | | |
| Hillburn | | | |
| | | | |
| | | | |
| Nyack | Dispensaries | Lounges | |
| Piermont | Dispensaries | Lounges | |
| Pomona | | | |
| Sloatsburg | | | |
| Spring Valley | | | |
| Suffern | | | |
| Wesley Hills | | | |
| West Haverstraw | | | |
---
Marijuana Opt-Out Tracker – Brought To Us By The Rockefeller Institute
December 7, 2021 – For an easy to use and up-to-date presentation of New York's villages' and towns' decisions on dispensaries and consumption lounges, check out the Marijuana Opt-Out Tracker by the Rockefeller Institute.
---
JP Morgan Chase Restricts Trading on Cannabis Stocks
November 3, 2021 – According to Reuters and based on a letter it reviewed, JP Morgan Chase plans on limiting its clients access to US-based securities, effective November 8, 2021. Clients will still be able to liquidate their positions after that date.
Other banks, including Credit Suisse have similarly limited its clients' abilities to execute transactions or have it hold shares for clients in cannabis-related companies with U.S. operations.
The Chase restrictions apply to companies with U.S. operations that are not listed on the Nasdaq, the New York Stock Exchange or the Toronto Stock Exchange and have a "direct nexus to marijuana-related activities."
Cowen and Co, another U.S. bank active in the cannabis trading space, in September increased its cash margin requirements for all marijuana related trades on its platform.
Some investors have blamed recent selloffs in U.S. cannabis stocks on banks backing away from the sector and the new restrictions at JPMorgan and Cowen could add to the pressure.
"JPMorgan's move to block its customers from buying securities in fully legal, regulated cannabis companies is beyond disappointing," U.S. Cannabis Council CEO Steven Hawkins said in a public statement following the news. "Publicly-traded cannabis companies operate entirely within the law, and the industry is poised for tremendous growth. JPMorgan's new policy is regressive and at odds with the majority of Americans, who want legal, regulated cannabis. What's more, it's self-defeating. The end of federal cannabis prohibition is within site, and the industry is already growing rapidly. I imagine more than a few JPMorgan customers will take issue with being blocked from one of the hottest industries on the market today. JPMorgan is on the wrong side of history on this and will come to regret its decision."
---
Nyack Village Board Defers Decision on Cannabis Opt-Out Until November 18, 2021
October 29, 2021 – During a lengthy Zoom meeting last night, the Nyack Village Board took public input on the draft of its local law opting out of both retail cannabis dispensaries and lounges. Citing uncertainty in state regulations and a lack of provisions for dispensaries and lounges in its local zoning code, the Board initially was poised to vote on the Local Law opting out. After several speakers on the Zoom conference spoke in opposition to the plan, the Village Board decided to keep the public hearing open, do additional research, and reconvene on November 18, 2021.
Speakers spoke of lost opportunities for additional tax revenue and the filling of vacant retail space, and misconceptions regarding the availability of dispensary licenses in the future. Residents also pointed out that opting out would only bolster the existing illegal market for cannabis. Others talked about the quality control for the products that licensed dispensaries would provide versus whatever was currently being sold on the streets.
---
Gifting of Marijuana Illegal in New York If Part of Another Transaction
October 26, 2021 – The gifting of limited amounts of marijuana between adults is not illegal in New York, unless the gifting is part of another transaction. During its October 21st meeting of the Office of Cannabis Management, Tremaine Wright, Chair of the Cannabis Control Board opined on the practice of gifting. Wright said:
"As a reminder to all, we do not yet have state regulated adult use cannabis products on the market. We have not authorized recreational sales. We are hearing many examples of sales of marijuana products by individual vendors and retail locations. However, they are not licensed, nor are they selling regulated products. There are current 38 medical dispensing facilities across the state. We do not have any adult use nor recreational dispensaries. Any individuals selling cannabis or marijuana products in these unlicensed dispensaries, pop up shops or markets is not licensed, nor are they selling safe, tested products. I also wanted to share that any unlicensed sale or distribution of cannabis remains illegal. While gifting or transferring cannabis under the possession limit between adults who are 21 years or older without any money paid or services provided is legal.
Gifting does not include instances in which cannabis is given away at the same time as another transaction nor when it is offered or advertised in conjunction with an offer for the sale of goods or services (emphasis added). There are no legal producers of cannabis other than those whose production is intended for medicinal use. The cannabis being exchanged in the transactions just described those remain illicit. There is no gray market in New York State. This conduct is not legal and must stop. Individuals who do not cease run the risk of severe financial penalties."
The statements were in response to numerous stories of vendors coupling "gifted" marijuana with sales of over-priced items, under the guise that the marijuana was not actually sold. Wright's statement likely does not have the force of law. For a full transcript of the meeting, click here.
---
Town of Ramapo Considers Opting Out of Retail Dispensaries and On-Site Consumption Lounges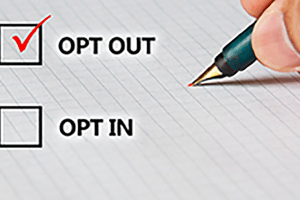 October 28, 2021 (UPDATE) – Decision deferred to November 10, 2021 Town Board Meeting
October 26, 2021 – The Town of Ramapo is the latest Rockland County municipal government considering opting out of cannabis retail dispensaries and consumption lounges. At a public hearing on October 13, 2021, the Town Board adjourned without voting and deferred the decision to October 27th's meeting. The opt-out decision will only affect the unincorporated areas of the Town, not the villages therein. On October 3, 2021, the Village of Suffern in the Town of Ramapo also opted out of retail dispensaries and consumption lounges.
---
New Workplace Guidance Issued By New York State Department of Labor
October 21, 2021 – The MRTA amended Section 201-D of the New York Labor Law to clarify that cannabis used in accordance with New York State law is a legal consumable product. As such, employers are prohibited from discriminating against employees based on the employee's use of cannabis outside of the workplace, outside of work hours, and without use of the employer's equipment or property.
PERMITTED EMPLOYER ACTIONS
The MRTA amended New York Labor Law Section 201-D by adding a new subsection 4-a, which provides that
employers MAY take employment action or prohibit employee conduct where:
• An employer is/was required to take such action by state or federal statute, regulation, or ordinance, or
other state or federal governmental mandate
• The employer would be in violation of federal law
• The employer would lose a federal contract or federal funding
• The employee, while working, manifests specific articulable symptoms of cannabis impairment that decrease or lessen the employee's performance of the employee's tasks or duties
• The employee, while working, manifests specific articulable symptoms of cannabis impairment that interfere with the employer's obligation to provide a safe and healthy workplace as required by state and federal workplace safety laws
Detailed workplace policies are outlined in the DOL Guidance, including drug testing, retaliation for use, termination, reinstatement, off-hours or off-site use, and work-from home use. For a more in depth look, review the guidance here.
The MRTA and New York Labor Law Section 201-D do not apply to individuals who are not employees (e.g., students who are not employees, independent contractors, individuals working out of familial obligation, volunteers) or provide any consumer protections. Employees under the age of 21 are also not covered, as cannabis use by individuals under the age of 21 is prohibited by New York Law and not subject to the present protections. The law also does not apply to employees of the federal government.
---
New York Municipalities Continue to Opt Out of Recreational Marijuana Dispensaries and Lounges
October 7, 2021 – Cannabis consultant Mike Doyle has created and is maintaining a municipal cannabis opt-out tracking map for New York State. The map also tracks opt-ins, pendings, and still-to-be-decideds. Please read the maps notes before using for a full explanation of the icons and methodology.
Leaning-In are 14 municipalities. Leaning-Out: 20. Opted-In: 37. Opted-Out: 102. Undetermined: 58. Upcoming Meetings: 67 (Information as of 10-7-2021)
In accordance with the Marijuana Regulation and Taxation Act (MRTA), towns, villages, and cities have until December 31 to decide if marijuana dispensaries and cannabis cafes can situate in their communities. Counties can't decide, and villages within towns make their own decisions. When a town opts out, it only binds the unincorporated areas within those towns — not the villages themselves.
For example, on October 3, 2021, the Village of Suffern opted out, even though the Town of Ramapo has yet to decide the issue. As the year winds down, there will be a flurry of new local laws passed for those municipalities choosing to opt-out.
Opting-out municipalities believe they can always opt back in at a later date, and while that may be true, if the state limits the number of licenses issued, the opt-back-in vote may not have much meaning.
---
Goodness Growth Holdings Completes First National Cannabis Expungement Month
October 6, 2021 – Goodness Growth Holdings, Inc., a physician-led, science-focused cannabis company announced the completion of its first ever national cannabis expungement month.
In September, Goodness Growth hosted or sponsored four expungement clinics in Minnesota, Maryland and New York and helped more than 100 people file the necessary paperwork to get their simple, nonviolent cannabis charges expunged from their records.
In New York, Goodness Growth partnered with Women of Color, CannaClusive, the Black Bar Association and other cannabis industry and legal aid organizations to host a 30-day virtual expungement clinic. The clinic also offered resources for those experiencing PTSD and emotional trauma related to their arrest and conviction. The virtual New York clinic continues through Oct. 16; interested persons can take an expungement pre-qualification survey or access information and resources by visiting https://wocworldwide.com/expungement.
---
New York Marijuana Regulators Hold First Meeting | Patient Access To Flower Cannabis Approved
October 5, 2021 – New York's Cannabis Control Board (CCB) held its first meeting on Tuesday. The public was invited to listen in online.
Changes to the state's existing medical cannabis program include allowing dispensaries to sell flower marijuana products to qualified patients. Home cultivation for patients remains prohibited and although New York Assemblywoman Tremaine Wright (D), who chairs CCB, announced the body is "very committed to drafting these regulations and issuing them for public comments, and expect it to be an agenda item on one of the upcoming board meetings," it was not clear when home grow regulations will be put into place.
Qualified patients will now be able to access flower cannabis products at existing dispensaries, and the $50 registration fee for caregivers and patients was permanently waived.
The board also signed off on Jason Starr, who served as assistant counsel to former New York Gov. Andrew Cuomo (D) and also worked at the New York Civil Liberties Union to become chief equity officer.
---
How Will Interstate Commerce & Competition Affect New York's Nascent Marijuana Industry
ANALYSIS
(October 1, 2021) Marijuana produced in one state – raw material or finished product, wholesale or retail – cannot be imported from, or exported to, another state for sale. That's known as interstate commerce, and each state's laws limit the movement of marijuana to within the state. Marijuana is still considered a Schedule 1 controlled substance under federal law.
But looking forward to the federal legalization of marijuana, or at least a provision allowing for interstate transactions, sends chills up the spines of local growers, processors, distributors and investors.
The Commerce Clause of the U.S. Constitution prohibits state laws that unduly restrict interstate commerce under a well-established doctrine created by the U.S. Supreme Court. Under this doctrine, state laws prohibiting the import and export of state-legal marijuana would likely be unconstitutional, if challenged.
Until that happens though, states have an economic interest in protecting their home-grown farmers, processing facilities and distribution networks.
States that have long-established growing facilities and established supply chains (e.g. California, Oregon) would have a cost and logistics advantage over states that have more recently legalized recreational use (e.g. New York, New Jersey), and could adversely affect or even prevent the development of local industry. Those established states already have an oversupply of product and production capacity. Exporting cheaper marijuana grown out west to states like New York and New Jersey would hamper local efforts to establish local supply networks, processing plants and distribution facilities. Facilities in northern states have the added costs of climate control as most year-round growing will likely take place in indoor greenhouses and other energy-hungry facilities.
"Interstate Commerce is the worst thing that can happen to small farmers and social equity businesses. It would benefit California and Oregon to alleviate their oversupply. But, it's a disaster for newly legalized states to play catch-up with an established supply chain infrastructure as robust as California or Oregon. Building greenhouses and outdoor operations take years to build," says Allan Gandelman, president of the New York Cannabis Growers and Processors Association.
"And in those two states, specifically, people are selling their cannabis at a low cost of production, which does nothing but drive the market prices to the bottom. The only people who will survive in that system are overcapitalized giant corporations that can scale up and have the financial resources to take a loss for a few years."
The interstate movement of marijuana may still be some time off, but in all likelihood will be a reality. Newer states need to accelerate the development of their local industries to fend off competition from established states and eventually imports from Mexico and Colombia, where growing costs are significantly cheaper.
Also, Interstate commerce could happen before federal legalization, such as through agreements among neighboring states (an idea being spearheaded by the Oregon-based Alliance for Sensible Markets).
"Even with federal legalization, retail would probably remain local through licensed shops (similar to licensed liquor stores), and Congress would likely ban shipping marijuana products through the mail (similar to nicotine products)," says Marc D. Hauser is an attorney and vice chair of the Cannabis Practice Team at the Reed Smith law firm.
Federal descheduling (or rescheduling) of marijuana could quickly bring a wave of investment, consolidation and competition, all of which could dramatically change how New York businesses and state government might approach the development and acceleration of a New York-based marijuana market.
---
Crains Communications Acquires Green Market Report, A Cannabis Financial News Site
September 29, 2021 – Green Market Report launched in 2017 and averages about 150,000 page views per month. The New York-based digital media outlet specializes in topics including cannabis legislation, financial reporting and business trends.
"We are excited to add Green Market Report to our now 21-brand portfolio," KC Crain, president and CEO of Crain Communications, said in a news release. "They focus on the financial, business and economic side of the cannabis industry, so it's a natural fit with our other business brands."
---
Goodness Growth Sale/Leaseback Deal Closes
September 28, 2021 – Goodness Growth Holdings, Inc.  closed on a sale/leaseback deal with Innovative Industrial Properties, Inc. (IIP) in New York. Goodness Growth reported that it sold IIP approximately 92.3 acres of land for $1.2 million. The site is next to Goodness Growth's existing cannabis cultivation and processing facility in Johnstown, New York, which was formerly the site of a juvenile detention center. IIP said it plans to provide a tenant improvement reimbursement to Goodness Growth of roughly $55 million for the construction of a new 324,000 square foot cannabis cultivation, processing, and research and development facility.
---
U.S. House Passes SAFE Banking Legislation (Again)
September 28, 2021 – The U.S. House of Representatives passed SAFE Banking legislation by voice vote, as an amendment to the National Defense Authorization Act.
The SAFE Banking amendment would enable financial institutions to support the cannabis industry by explicitly permitting financial institutions to do business with cannabis companies and prohibiting the government from terminating or limiting a financial institution's deposit or share insurance solely because the financial institution has cannabis clientele.
Only a limited number of financial institutions are currently willing to take on the risk of providing banking services to cannabis companies. Those institutions that are willing to bear the risk often charge exorbitant fees that foreclose access to many smaller and diversity-owned entities. As a result, the economic development of all cannabis industries has been stymied, through reduced access, high barriers to entry, and an unwarranted and unsustaintable dependence on cash transactions. Limited banking option encourages and industry dependent on cash-only transactions — a major security concern to the cannabis industry and to municipal governments that host cannabis related businesses.
The bill will next go to the Senate, which is working on its own version of the legislation.
---
IRS Provides Resources To Help Cannabis Business Owners Successfully Navigate Unique Tax Responsibilities
September 27, 2021 – In its most recent issue of "A Closer Look" the IRS focuses on the tax implications for the rapidly growing cannabis/marijuana industry.
However, because it's a Schedule I controlled substance, Section 280E of the tax code applies, even if the business operates in a state that has legalized the sale of marijuana.
At last count, 36 states plus the District of Columbia have legalized marijuana for recreational or medicinal use, or both. These states, such as California, Washington and Colorado provide tax guidance for businesses and we strongly encourage industry members to remain compliant with state taxes as well. And while there are 14 states that still ban cannabis use, the IRS expects both unlicensed and licensed marijuana businesses to continue to grow.
While IRS Code Section 280E is clear that all the deductions and credits aren't allowed for an illegal business (marijuana is still considered a Schedule 1 controlled substance under federal law), there's a caveat: Marijuana business owners can deduct their cost of goods sold, which is basically the cost of their inventory. What isn't deductible are the normal overhead expenses, such as advertising expenses, wages and salaries, and travel expenses, to name a few.
Here are some other helpful tips from the IRS to help cannabis/marijuana business owners:
Know your investors
There are thousands of people trying to get into the industry legitimately; however, there are some pitfalls with investors that business owners need to be aware of to make sure their investors don't cause more harm than good. The social stigma and federal designation as an illegal substance have led to unregistered and "silent" financing and ownership arrangements within the industry. Individuals associated with these funding and ownership arrangements are often referred to as "beneficial owners." A beneficial owner enjoys the benefits of ownership, but the property's title or activity is in another name. This creates complex compliance challenges for the IRS and may contribute to a business's failure to file a tax return or accurately report gross receipts. IRS examiners explore the potential for these arrangements during examination engagements.
Additionally, cannabis/marijuana business owners should be aware of nefarious investors who will try to put funds into these new businesses that could cause them to lose their entire business. For example, if one of these silent investors gives initial money, say $5,000 or $10,000, and it grows to where they can then claim ownership, these businesses can become complicit in laundering money for drug traffickers.
Ensure you're licensed
Make sure you're licensed for whatever your location requires. Cannabis/marijuana businesses are highly regulated by state and municipal regulatory agencies from a licensing, product development and movement perspective.
File and pay your taxes on time
As mentioned earlier, even if your business operates with cash, you are still responsible for filing and paying your taxes on time.
The Internal Revenue Code doesn't differentiate between income derived from legal sources and income derived from illegal sources. It's all income and is taxable and must be reported on your tax return. However, because it's a Schedule I controlled substance, Section 280E of the tax code applies, even if the business operates in a state that has legalized the sale of marijuana.
But Section 280E doesn't prohibit a participant in the marijuana industry from reducing their gross receipts by properly calculating the cost of goods sold to determine its gross income. For example, a marijuana dispensary may not deduct advertising or selling expenses, but it may reduce its gross receipts by its cost of goods sold.
Cannabis businesses have no exemption from their employment tax obligations, and as with other small businesses, they often need to make quarterly tax payments. These business owners should always pay their taxes on time to avoid interest and penalties.
Enforcement efforts in the industry indicate there are taxpayers operating in segments of the industry (growers, transporters, wholesalers and retailers/dispensaries) who fail to file U.S. tax returns. These business owners should be aware that non-filers are an IRS enforcement priority.
Another of our top enforcement priorities in the cannabis industry is the use of cryptocurrency. Those who use it need to understand that the IRS considers it property, and there are gains that are taxable.  Anyone using cryptocurrency in their business to work with a reputable exchanger.
Report your cash transactions
Because marijuana is listed as a U.S. Schedule 1 drug, many businesses do not participate in the U.S. banking system and conduct transactions in cash.
Keep good records
All records, such as receipts, canceled checks and other documents that support an item of income, a deduction or a credit appearing on a return should be kept regardless of whether they're tracked by hard copy or electronically. It's important for a cannabis business to maintain records for all expenses, even those that are not legally deductible at the federal level, because good, well-organized records make it easier to prepare a tax return, track expenses, substantiate items reported on tax returns, and help provide answers if a return is selected for examination.
---
Final Members of New York's Cannabis Oversight Panel Appointed
September 23, 2021 – Governor Kathy Hochul announced two appointees to New York's cannabis market oversight and regulatory panel on Tuesday, rounding out the panel.
Appointed were Reuben McDaniel, the president and CEO of the Dormitory Authority of New York State, and Jessica Garcia, the assistant to the president of the Retail, Wholesale Department Store Union.
"New York's cannabis industry has stalled for far too long – I am making important appointments to set the Office of Cannabis Management up for success so they can hit the ground running," Hochul said. "I am confident Mr. McDaniel and Ms. Garcia will serve the board with professionalism and experience as we lead our state forward in this new industry."
Earlier this month, Hochul named former Assemblywoman Tremaine Wright of Brooklyn as chairwoman of the board, and former Drug Policy Alliance coordinator Christopher Alexander would become executive director.
The panel, which also includes legislative appointments from the state Senate and Assembly, is in charge of setting regulations for the state's cannabis industry, including the sale of commercial retail products. The five-person board will oversee licensing, taxation and sales of cannabis products, and was created as part of the broader legalization package approved last spring. The board will have the power of issuing or revoking licenses in the industry.
---
Ulster County And Hudson Valley Towns Welcome Cannabis Economy, While Some Opt Out of Economic Benefits
September 22, 2021 – A major cannabis facility may be coming to Ulster County as early as spring 2022.
Cresco Labs, a vertically integrated cannabis and medical marijuana company, is planning on developing a major cannabis cultivation, processing, packaging and distribution facility in the Ellenville area.
Cresco Labs is eyeing the former Schrade knife company near Ellenville, a site which closed down 17 years ago.
Cresco Labs says the facility will employ 300 to 400 people. The facility is expected to be at least 360,000-square-feet and would include a new building for cultivation, as well as spaces for processing, packaging, distribution, and offices.
Ulster County has 400-plus farms and nearly 60,000 acres of farmland perfect for growing cannabis.
New York State towns have until Dec. 31 to opt out on allowing marijuana dispensaries or retail cannabis locations in their municipalities. The Towns of New Paltz, Poughkeepsie, Newburgh and Kingston have opted in.
Poughkeepsie has not taken any action on opting out of cannabis sales, and is unlikely to do so.
Newburgh supports allowing dispensaries and on-site marijuana consumption in the city limits.
In the Hudson Valley, the towns of Goshen, Rhinebeck, Phillipstown, Middletown, Crawford, the Village of Chester and the Village of Cold Spring have all opted out.
---
Cannabis Campus Flowers in Warwick
September 22, 2021 – In an ironic twist, the Mid-Hudson Correctional Facility in Orange County will be re-purposed as a center for medical/recreational cannabis cultivation and production. The facility was closed in 2011 and the 150-acre campus was sold as "surplus state property" to a Local Development Company (LDC).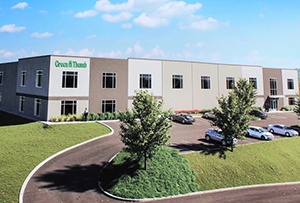 Renamed Wickham Woods, there was a formal groundbreaking for Chicago-based Green Thumb Industries' (GTI) first cannabis growing facility in New York on the former prison grounds. New York is the 15th state in which GTI has established operations.
The first phase of GTI's buildout is valued at $60 million. When the next two phases are complete, the total investment will be approximately $150 million, and an estimated 150 to 200 jobs with benefits will be created by GTI's, many ranging in the six-figure category. The project is expected to be fully operational by 2023.
---
Town of Orangetown Opts Out of Recreational Marijuana Lounges and Retail Dispensaries
On June 22, 2021, by Local Law, the Town of Orangetown has opted out of both marijuana lounges and retail dispensaries in the Town's unincorporated areas. The decision to opt out does not affect the Villages of Piermont and Nyack. As part of the local law, the Town formally requested the Cannabis Control Board prohibit the licensing and establishment of such dispensaries and consumption sites within the unincorporated areas of Town of Orangetown.
---
Town of Stony Point Opts Out of Recreational Marijuana Lounges and Retail Dispensaries
At a public hearing on July 14, 2021, the Town of Stony Point opted out of marijuana retail stores. The decision was unanimous, with the caveat that the Town might reconsider after the state's cannabis control board is formed and regulations are in place.
As there are no Villages in the municipal boundaries of Stony Point, the decision to opt out affects the entire Town.
---
CUNY Launches Cannabis Education Program At Brooklyn's Medgar Evers College
September 8, 2021 – Brooklyn's Medgar Evers College, part of the City University of New York, is offering a cannabis minor degree program to assist students choosing to enter the legal recreational marijuana business.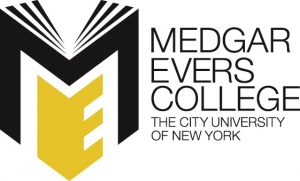 Students can now enroll in "Introduction to the World of Cannabis," a prerequisite course for many of the other cannabis courses in this degree program. In following semesters, students can choose four courses from any of the 13 newly developed courses to earn a cannabis degree minor in one of four different tracks. These courses provide educational opportunities not only to MEC students but to all students at the other 24 CUNY campuses via e-permits. Exemplifying its core mission to provide educational workforce development and opportunities for economic expansion, MEC's cannabis minor and forthcoming adult education program will feature the skill-building instructional support needed to foster new cannabis leaders in the areas of testing, cultivation, business, and health. Read more…
---
Westchester Communities Opting Out of Marijuana Lounges and Retail Dispensaries
Several Westchester communities have made affirmative decisions to opt out of allowing cannabis lounges and dispensaries within their borders, including Eastchester, Yorktown, Larchmont, Ardsley, Somers, North Castle, Mt. Kisco, North Salem, Lewisboro and Bronxville.
Dobbs Ferry and the Village of Mamaroneck have plans to review opting out this fall.
Both the Town of Mamaroneck and the City of Rye are having public meetings on September 22, 2021 to consider opting out.
To  hold a public referendum in opposition to opting out, 20-25% of each community will have to sign a petition requesting a referendum. Thereafter a simple majority can reverse the governing body's decision to opt out. For supporters of opting out, there is nothing they need to do but wait and vote on the public referendum, if one is required.
---