RCBJ-Audible (Listen For Free)
Rockland Community College Receives $933,412 To Make Up Gap In Manufacturing Workforce Shortages
Rockland Community College (RCC) has received a $933,412 grant from the Empire State's Office of Strategic Workforce Development (OSWD).
Last week, Governor Kathy Hochul announced OSWD's fourth round of grant awards, totaling more than $12 million for 15 projects to train more than 2,000 workers across New York State.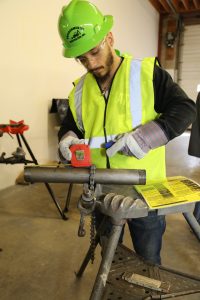 As part of its $933,412 Pay for Performance grant, RCC will develop and implement a credentialed industrial machinery maintenance mechanics pathway to provide skills-based training for students. The training is designed to address talent shortages for Hudson Valley employers in the advanced manufacturing industry.
"At Rockland Community College, we believe in shaping the workforce of the future and fostering economic success and inclusion for all," said Dr. Lester Rápalo, RCC President. "This grant is a testament to our commitment to providing our students with credentialed training and meeting the workforce needs of our local manufacturing partners."
RCC's Economic Mobility and Workforce Innovation Division designs courses and programs with flexible schedules, small class numbers, and reasonably priced tuition to meet the needs of working adults. A pre-enrollment assessment will identify barriers to student success and make connections to services such as mentorship, advising and transportation assistance. Courses will build off each other to create a pathway for career mobility that is transferable as college credit to encourage life-long-learning and upskilling.
"The State's timely investment in RCC will enable us to work with employers to create industry-responsive pathways that lead to family-sustaining jobs. This project is part of Rockland Community College's goal to 'skill-up' Rockland and create pathways that lead to upward economic mobility," stated Kevin Stump, RCC Vice President of Economic Mobility and Workforce Innovation, who was also co-chair of the 2018 Invest in Skills NY campaign that secured the first $175 million of workforce development investment from the state.
The available programs help students find employment in fields with average beginning salaries of $40,000. The programs provide opportunities to gain industry-specific certificates or transfer into degree-seeking programs. Class options, fees, duration, and locations vary by program. Some individuals may qualify for scholarships and grants.
Enrollment into classes will be available through the College's website at https://sunyrockland.edu/community/workforce-development/
---
Local Programs Focused on Sustainability Receive Support From Veolia
"Resourcing the World" – Veolia's global purpose – will assist local efforts to protect, conserve and cultivate stewardship of the county's natural resources.
The company has provided more than $115,000 in funding to environmental programs this year in New York – and the turtles made out well!
Here's a snapshot of programs that received Veolia's support in 2023:
NY/NJ Trail Conference: Conservation Dog Program
Veolia's contribution to the New York-New Jersey Trail Conference's Conservation Dog program helps train dogs to locate invasive species (orchids, tree fungus, vines, etc.), animal species, like turtles and rabbits, that serve as bellwethers for high-quality water and a healthy ecosystem. This program is improving Westchester's and Rockland's ability to effectively survey box and wood turtles and manage their preferred habitats.
Keep Rockland Beautiful: Community Cleanups
Support for Keep Rockland Beautiful's Great American Cleanup campaign helps this agency maintain a robust schedule of community cleanups that help stem pollution by removing tons of debris from our streets, parks and waterways. These cleanups help keep trash out of storm drains and protect grounds surrounding our reservoirs and tributaries.
Cornell Cooperative Extension of Rockland: Environmental Initiatives
Cornell Cooperative Extension (CCE) of Rockland uses grant monies for its environmental initiatives including its horticultural lab, Youth For Climate Change, and storm water education programs. Veolia has helped CCE grow its annual Sustainability Walk and Showcase, which focuses on raising local awareness of the county's environmental groups and services.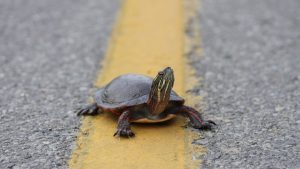 Humane Society of the Hudson Valley: Turtles of Western Highway
Veolia is supporting a team of local volunteers dedicated to ensuring safe road-crossing for migrating turtles in May and June. The sponsorship funds the purchase of the supplies needed to safely stop traffic, and rescue and release baby turtles from busy roadways like Western Highway in Orangeburg.
Veolia provides water to 500,000 customers in Rockland, Westchester and Putnam counties in New York. Its charitable contributions program funds environmental initiatives that strengthen the long-term sustainability of these communities.
---
County Receiving $5,000 Designation Grant; Pursuing Additional State Funding For Green Initiatives
Rockland County has been named a Clean Energy Community (CEC) by the New York State Energy Research and Development Authority (NYSERDA) after completing four High Impact Actions within the CEC program.
The county will receive a $5,000 Designation Grant.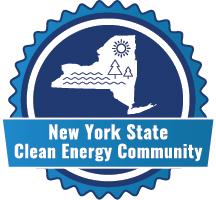 The Designation Grant will be used to purchase electric landscaping equipment for the Facilities Management division of the Department of General Services. A sampling of electric battery-operated equipment, such as lawn mowers, leaf blowers, and weed trimmers, will be obtained to help the County determine how best to transition to the use of electric equipment for maintaining county grounds.
"Use of electric landscaping equipment will reduce the county's overall greenhouse gas (GHG) emissions, reduce fuel costs, as well as result in health and environmental benefits for County residents and our hardworking employees. We will maximize this grant to prepare for the future at a minimal cost to local taxpayers," said County Executive Ed Day. "We are committed to completing additional actions in both the Clean Energy Community and Climate Smart Community programs which will open up access to significant State and Federal grant funding opportunities."
Rockland County also filed an application seeking $75,000 in funding from the New York State Climate Smart Communities (CSC) FY23 Grant Program to support work on two CSC pledge elements: Government Operations GHG Emissions Inventory –an accounting, analysis, and report of the GHG emissions resulting from the day-to-day operations of the county, which will provide the data needed to set realistic goals and track progress toward reducing operating costs, energy use and emissions.
Government Operations Climate Action Plan (CAP) –a strategy document that sets goals and outlines a set of initiatives to reduce GHG emissions. The CAP will identify priority actions and facilitate coordination across government departments. A CAP will also track progress toward reducing operating costs, energy use, and emissions.
Rockland County became a registered CSC in 2010 and has made a commitment to becoming a certified CSC by taking action to reduce GHG emissions and adapt to climate change.
To support future initiatives, Rockland has created a new full-time Sustainability Coordinator position within the Department of Planning and is currently seeking qualified applicants.
---
---