RCBJ-Audible (Listen For Free)
Astor Services Opens County's First 'Adolescent Partial Hospitalization Program' For Youth Mental Health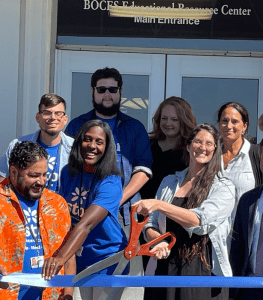 Astor Services, which offers mental and behavioral health and education services for children, young adults and their families, opened at the BOCES Educational Resource Center campus, 131 N. Midland Avenue in Nyack this week. This is its first Rockland County location.
The Adolescent Partial Hospitalization Program (PHP) program, modeled after Astor Services' PHP in Poughkeepsie, is offered to minors 11 to 18 years old who are facing challenges at home, at school, or in the community. This group therapy program helps youth learn to safely manage their emotions to prevent out-of-home placement to psychiatric hospitals and other residential treatment programs.
"Astor has been providing high quality care in New York State for over 70 years," said Astor's Chief Executive Officer Yvette Bairan. "We have seen a heightened need for mental health services in recent years. The PHP addresses this gap in Rockland County and can support a young person and their family at any point in their mental health journey, whether it is their first time participating in services or they are transitioning from another program."
The center will provide treatment using Dialectical Behavioral Therapy, an evidence-based treatment model, along with group therapy, individual therapy, and family therapy. For more information or to access support, contact (845) – 405-4146 or visit https://bit.ly/RocklandPHP.
---
St. Thomas Aquinas College Launches Social Policy & Civic Engagement Major
St. Thomas Aquinas College has added a Bachelor of Arts in Social Policy & Civic Engagement (SPCE) major to its raft of academic offerings.
The interdisciplinary major integrates theory, real world experience, and applied practices to prepare students with the leadership and critical thinking skills needed to address public challenges and complex social problems, according to the college.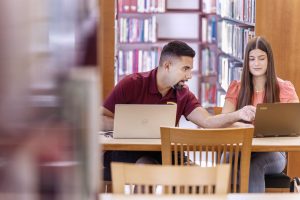 "As demands for the jobs in the public and nonprofit sectors continue to grow – particularly in the Northeast – our program prepares students for successful careers where they will make an impact in the lives of others," said Dr. Heath Bowen, Dean of the School of School of Arts & Social Sciences at St. Thomas Aquinas College. "This major is perfect for students with a deep investment in social justice, the value of public service, and a yearning to make a difference in the lives of others."
The SPCE major also serves as the ideal platform for students interested in the College's Master in Public Administration (MPA) degree. Through the Accelerated Degree Program, qualified students can take graduate level courses during their junior and senior years and with the ability to complete their BA and MPA degrees within five years.
Applications are now being accepted for Fall 2024. For more information, please contact 845-398-4100 or admissions@stac.edu.
---
Rockland Community College Receives Grant from Veolia to Support Student Research
Rockland Community College (RCC) has entered into a partnership with Veolia to support science majors at RCC via the Veolia Scholars Awards.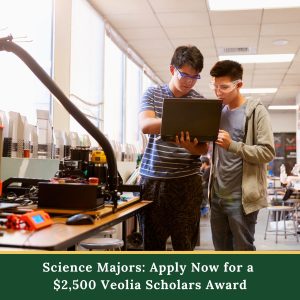 With a $25,000 grant commitment from Veolia, ten exemplary RCC science students will be receive $2,500 each to mark their accomplishment.
RCC and Veolia both aim to foster a community of resilient, informed, and skilled scientists. This joint mission is designed to equip students to address environmental, conservation, and sustainability challenges that our world faces.
"We are very excited about this new partnership with Rockland Community College," said Chris Graziano, Vice President and General Manager of Veolia's municipal water operation in New York. "Providing scholarships for students is one of the many ways we demonstrate our role as an active and concerned corporate citizen and a world leader in the environmental services industry."
Dr. Melanie Rie, RCC's Dean of the School of Science, Technology, Engineering, and Math also weighed in: "With the Veolia Scholars Award, half of an entire year of RCC's tuition can be covered. This substantially reduces many of our students' financial constraints, ensuring their educational journey remains uninterrupted. We extend our deepest gratitude to Veolia for embarking on this game-changing collaboration with us."
For more information about this partnership, contact Joan Halligan, Executive Director of Development at RCC, at joan.halliganwang@sunyrockland.edu.
---
---