RCBJ-Audible (Listen For Free)
STAC Offering Big Tuition Incentives For Students Who Become Volunteer Firefighters For  Sparkill-Palisades Fire Department
St. Thomas Aquinas College is offering tuition breaks to volunteers who join the Sparkill-Palisades Fire Department.
The formal agreement will be signed on Monday, Oct. 30th at 6:30 PM at the Sparkill-Palisades Fire Department by Kenneth Daly, President of St. Thomas Aquinas College.
"Back in August, and after several years of considering joint recruitment efforts, I was contacted by Mike DiBartolomeo, Vice President for Enrollment Management at St. Thomas Aquinas College, who indicated that the College has finalized a program to offer a 50 percent tuition discount to any STAC student, undergraduate or graduate, who joins our Department as a volunteer firefighter, as well as a 25 percent discount to their spouses or children," said department officials.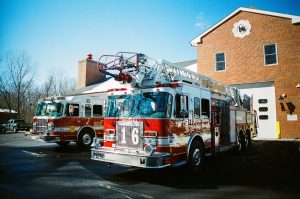 This program marks a significant effort to create an incentive program for volunteer firefighters.
By all accounts, Rockland County's volunteer firefighting ranks are insufficient.
The Rockland Fire Preservation Task Force, an independent and unaffiliated advocacy group founded in last year, is advocating for organizations to raise awareness about the dearth of volunteer firefighters in the county.
"It is through efforts and partnerships with organizations like St. Thomas Aquinas College that will proactively encourage volunteerism within our ranks," said the college in a press release. "It is hopeful that this joint initiative will serve as a model for others."
---
Admirals Cove, a New Luxury Community on Hudson Waterfront, Opens Second Phase of Leasing
Ginsburg Development Companies (GDC), the Haverstraw waterfront developer, has opened the second phase of apartments at the Admirals Cove waterfront community.
The developer says the property, which has two four-story buildings with 58 apartments and a private marina, is 90 percent leased.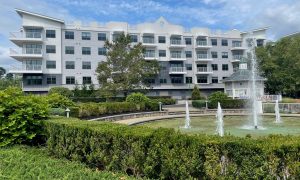 "We are thrilled by the tremendous response that Admirals Cove has received since our grand opening in June," said Martin Ginsburg, Founder and Principal of GDC. "We are attracting residents from throughout Rockland County who are looking for a luxury lifestyle with fabulous amenities and beautifully designed apartments overlooking the majestic Hudson River."
The upscale one, two and three-bedroom units sit along a waterfront promenade with views of the Hudson River to the east and High Tor Mountain to the west.
Ginsburg's first phase, the Harbor Square Development, located in the Village of Haverstraw on a former brick factory site, began two decades ago with hopes of bringing a renaissance to the entire village. For the most part, the waterfront community did not stimulate a village revival but more recently the village has been lifting itself up through a $10 million Downtown Revitalization Initiative grant, and a planned redevelopment on the waterfront revival at the former Chair Factory site.
Ginsburg's plans call for two more four-story buildings and construction of a waterfront restaurant and extension of the waterfront park and sculpture trail that will connect to the downtown.
---
County Establishes "Home Rule Autonomy in Housing" Local Law
Rockland County has enacted the Home Rule Autonomy in Housing Act.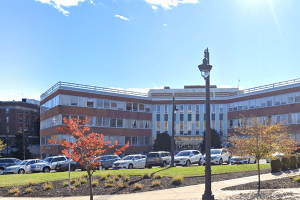 Back in May, the County of Rockland declared a State of Emergency in response to the City of New York planning on housing about 340 adult males in Armoni Inn and Suites in Orangeburg. The State of Emergency prohibited municipalities from bringing and housing people in the County and this new law now codifies that protection.
"This is a home rule state and New York City has no authority in this County," said County Executive Ed Day. "This new law formalizes and prevents outside jurisdictions from unilaterally deciding to establish or operate shelters or housing programs in Rockland.
Day said: "This law is necessary to protect this County from other municipalities attempting to force their own policies, costs, and responsibilities on Rockland residents and I want to thank County Attorney Thomas Humbach for his tireless effort in crafting this law for our administration."
The local law states that no municipality or property owner in Rockland County may participate in or establish a housing program without a license issued by the County of Rockland.
Violation of the law is a misdemeanor carrying up to $1,000 penalty per day and/or up to one year of incarceration. For municipal corporations, a civil penalty may be assessed for violations up to $50,000 per violation per day.
---