RCBJ-Audible (Listen For Free)
Rockland County Seeking More Lands To Protect
Rockland County and the county's Division of Environmental Resources are seeking applications from anyone who would like to offer land for the county to consider acquiring.
"We invite residents to submit nominations of properties that will help us preserve open space and protect our county's environment and beauty for future generations," Day said. "I am committed to safeguarding our environment and working with the County Legislature to do so in a way that is fiscally responsible and fair to our taxpayers."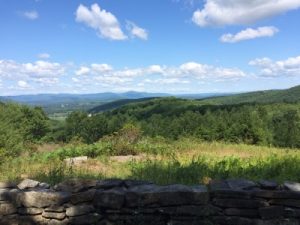 Rockland County, as part of its Open Space Acquisition Program, in April purchased two parcels totaling 13.34 acres situated to the west of Route 45 and the east of the Palisades Parkway in Pomona for $1.39 million from two Gordon family trusts. The county purchased 11.83 acres at 20 New Valley Road in New City from Davies Farm Inc., paying $4 million for the vacant residential land. The purchase is not related to the current Dr. Davies farm family.
The program was founded in 1999 by former County Executive C. Scott Vanderhoef with the goal of acquiring areas of scenic beauty, environmentally sensitive lands, farms and Hudson River waterfront areas. It was suspended in 2010 as a result of Rockland County's fiscal difficulties during the national recession.
Until the program's suspension, 31 individual properties were acquired preserving 1,204 acres of land. A total of $23,300,000 in county funds was expended while state grants and partnerships with land trusts enabled $11,576,000 worth of land to be preserved. From the program's revival in 2019 to now, three additional parcels totaling 25 acres have been preserved.
An Open Space Advisory Committee is charged with reviewing applications from land owners who want to sell to the county. It is made up of representatives from the county's Division of Environmental Resources, Department of Planning, Department of Health, Office of Fire and Emergency Services and the Rockland County Drainage Agency.
Once it is determined that a property owner is interested in selling, there is a field inspection and rating of the property based on certain guidelines. The property is given an appraisal to determine its value and then if the County Executive's Office makes the determination to proceed with the purchase, a resolution is prepared and submitted to the County Legislature.
---
Man In Red Bandana Reveals Mystery of 9/11 Hero, A Rockland Native, in Scientology Network's DOCUMENTARY SHOWCASE
Scientology Network's DOCUMENTARY SHOWCASE, the weekly series that airs independent films on social, cultural and environmental issues, has picked up Man In Red Bandana.
DOCUMENTARY SHOWCASE airs Fridays at 8 p.m. ET/PT on Scientology Network.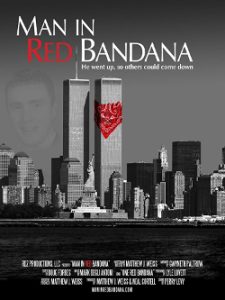 Man In Red Bandana retraces the final hours of a mysterious American hero who gave his life in the South Tower on 9/11 to save others. Firsthand accounts from those he rescued speak of a man wearing a red bandana, the only clue that would lead to the reveal of his true identity: Welles Remy Crowther.
Written and directed by Matthew J. Weiss and narrated by Gwyneth Paltrow, Man In Red Bandana documents the selfless courage and inspiring legacy of Welles Remy Crowther, a 24-year-old equities trader who worked on the 104th floor of the South Tower of the World Trade Center. Described by those he saved as a kind of guardian angel, Welles guided injured, disoriented, and panic-stricken victims to safety via an escape route he had located. Instead of taking the opportunity to save himself, he climbed back up the stairway to rescue still more. Once his identity was discovered, his legend grew to include numerous honors, as well as recognition by President Obama at the dedication ceremony for the National 9/11 Memorial and Museum.
Man In Red Bandana won the Humanitarian Award at the Rhode Island International Film Festival and the Audience Award at the Niagara Falls International Film Festival.
This is Weiss's first full-length documentary and directorial debut. Additional credits by the New York-based attorney turned award-winning filmmaker include producing the feature film Vault and the documentary My Father Muhammad Ali.
---
YouthFest Looking For Businesses & Nonprofits To Participate In Event
YouthFest, Rockland County's family celebration, is seeking local businesses and nonprofits to participate in the Nov. 19 event at Rockland Community College Fieldhouse.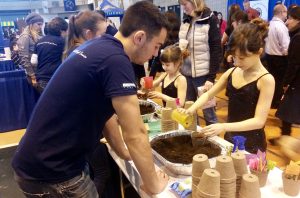 The annual event has grown steadily, with attendance expected to surpass 5,000 visitors, based on last year's numbers. County youth and parents and guardians visit 150 vendor booths that promote local programs and services.
The County is looking to recruit small and mid-size businesses to participate.
"Look to the YouthFest audience to spread the word about your company – to neighbors, friends, and colleagues," said the county. "Sponsors and exhibitors will enjoy reasonable booth rates and the opportunity to network with other businesses catering to a shared customer base."
Parking is free at the all-day event. There will be demonstrations by local youth performance organizations, face painting, crafts, and the Nyack Hospital teddy bear hospital.
Click here for more info: Rockland County YouthFest or call the Youth Bureau at 845-364-2929.
---