RCBJ-Audible (Listen For Free)
Sloatsburg Rest Stop Closes For Renovations; Expected To Reopen Second Quarter of 2024
The Sloatsburg rest stop located between Exits 15A and 16 on the northbound side of the New York State Thruway has been shuttered for renovations as part of an overhaul of the highway's rest stops.
The Sunoco fuel station remains open but there are no restroom facilities. The convenience store has also been closed, along with the restaurants.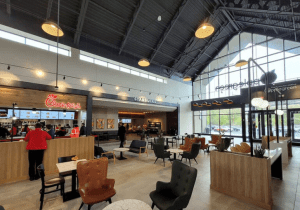 A Chick-fil-A, Shake Shack, Panda Express, Dunkin', and Starbucks are planned, as well as an Applegreen C-Store for the Sloatsburg Travel Plaza on the northbound side.
The rest stop will reopen in the second quarter of 2024, according to Thruway officials. Signs posted at the travel plaza say "reopening for summer 2024."
Panera Bread, Panda Express, Shake Shack and a Starbucks drive-thru are planned, as well as an Applegreen C-Store are in the works for the Ramapo Travel Plaza on the southbound side,
The overhaul of rest stops along the 570-mile highway includes the rebuilding of 23 of the 27 service area restaurant buildings, with renovations and upgrades to the remaining four.
Thruway Authority, Empire State Thruway Partners — a consortium of investors that has since been acquired by Applegreen — plans to spend about $450 million in improvements over the course of a three-decade-long contract. In exchange, Applegreen will operate the restaurants, shops and facilities at the rest stops through 2053.
---
Bear Mountain State Park Reopened Labor Day Weekend, Repairs Continue
Bear Mountain State Park reopened Labor Day weekend following extensive repairs to damage caused by flooding from a major storm on July 9 and 10 but parking and trail access remains limited as repairs continue.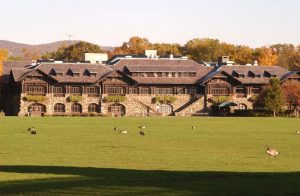 The park's Trailside Museums and Zoo, Bear Mountain Inn and Perkins Memorial Drive are open following an extensive recovery effort that included repairs to the treatment plant that provides water to Bear Mountain's buildings and facilities.
"New York State is making incredible progress in recovering from the destructive force of the July storm, which dumped more than eight inches of rain over a few short hours in parts of the Hudson Valley," Governor Kathy Hochul said.
The Park's picnic grounds and Hessian Lake loop trail reopened August 23. Additional facilities to be open for Labor Day weekend include:
Hessian Lake paddle boat rentals
Bear Mountain Carousel
Bathrooms and drinking water fountains
The Trailside Museums and Zoo
South Entrance Road – between US 9W and the Bear Mountain Circle
Seven Lakes Drive from the Palisades Interstate Parkway Exit 19 to Bear Mountain Circle
Perkins Memorial Drive – open for vehicular access
Bear Mountain Inn guest rooms, restaurant, bar, hiker's café, and spa
Additional information available here: visitbearmountain.com Parking remains limited. Visitors should plan ahead, including making alternative plans if Bear Mountain fills to capacity.
Many of the Park's hiking trails were also damaged and will remain closed until repairs can be completed in the coming months. Bear Mountain's Trail map will be updated on an ongoing basis as repairs are made to help inform visitors about the status of their favorite hikes. The Bear Mountain Pool bathhouse was also damaged and is planned to reopen for the 2024 season.
The storm caused widespread damage throughout Bear Mountain and portions of Harriman State Park, including embankment collapses, rock and mudslides, significant washouts along park hiking trails, roads, bridges, and culverts. Repairs were also needed to address significant damage to the park's maintenance garage, and carpentry and plumbing shops.
---
Pumpkin World Coming To Clover Stadium Sept 29-Oct 31
The family-friendly fall extravaganza features an enchanting walking trail of hand-carved pumpkin sculptures and an array of festive activities.
Jack O' Lantern Journey and Fever, the leading global live-entertainment discovery platform, is bringing Pumpkin World: Where Jack O' Lanterns Glow to Clover Stadium this fall.
Rockland County's entire minor league baseball stadium will be transformed into a pumpkin wonderland to house this multisensory interactive experience where visitors will immerse themselves in a jack o' lantern walking trail, adorned with displays of intricately carved pumpkins that will transport them to a world of whimsy and wonder.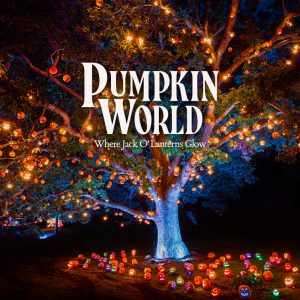 The event will run from September 29 – October 31. The waitlist to purchase tickets is open. Those who sign up for the waitlist today will unlock exclusive access to tickets before they are available to the public.
"I am so excited to be partnering up with Fever to bring Pumpkin World to my hometown of Rockland County," says Debbi Katz, CEO of Jack O' Lantern Journey. "This is not your ordinary pumpkin show, and we are thrilled to provide interactive festivities for families all over the region to enjoy."
In addition to the 45-minute walking trail, Pumpkin World will include a whimsical Pumpkin Village offering fall fun for the whole family to enjoy with music, games, merchandise, live pumpkin carving demonstrations and pumpkin carving competitions by master artists.
An augmented reality "Meet the Gourdies" scavenger hunt will offer an interactive and technology-infused adventure, while at the dedicated pumpkin patch visitors will have the chance to handpick the perfect gourd to take home as a memento of the occasion.
Autumn-themed food and beverages will be on hand, including seasonal brew beers.
Tickets for Pumpkin World will start at $22 and are available for purchase.
For more information on Pumpkin World: Where Jack O' Lanterns Glow, visit pumpkin-world.com.
---