RCBJ-Audible (Listen For Free)
Microloans Available Through $55.5 Small Business Revolving Loan Fund 2
Expanded Program Awarded Through the Federal State Small Business Credit Initiative to Provide Shorter Term Loans and Address Inequitable Capital Access

Governor Kathy Hochul has announced the expanded $55.5 million Small Business Revolving Loan Fund 2 is available to provide shorter-term microloans and regular loans to address inequitable capital access by bridging the financing gaps facing new companies, under-banked communities and small businesses. Part of New York's broader State Small Business Credit Initiative efforts led by Empire State Development, this expanded program will leverage financial loan capital to drive economic activity by expanding access to short-term loan capital for small, micro and socially and economically disadvantaged individual-owned businesses that have faced historical barriers to obtaining credit or adequate loan terms. This builds on the success of the first round of the Small Business Revolving Loan Fund that launched in 2010 with $25 million in funding that achieved nearly $280 million in loans issued to small businesses, according to the Governor's office.
"Ninety-eight percent of New York's businesses have fewer than 100 employees and are a key driver of our economic growth," Hochul said. "The Small Business Revolving Loan Fund 2 will bolster these small businesses, especially our minority and women entrepreneurs, and help build the economy of the future."
Small businesses may apply for lending through a participating Community Development Financial Institution (CDFI). Program lenders use the capital from the program along with matching capital from other resources to further enhance available funding for small businesses. Typical uses of funds are working capital, acquisition and/or improvement of real property, acquisition of machinery and equipment, and in some cases refinancing of debt obligations.
Microloans (loans between $500 and $25,000); and regular loans (typically as large as $250,000 or more depending upon the lender) are available with terms based upon each lender's individual offerings.
Program lenders are the primary point of contact for borrowers, and each have their own loan application process and loan products. Competitive interest rates, terms and fees are determined by the individual program lenders. Lenders are responsible for applications and credit decisions.
Participating Lenders for Rockland
NYBDC (dba Pursuit Lending): $3,000,000 – all counties
NYBDC Local Development Corporation (dba Pursuit Lending): $3,000,000 — all counties
Renaissance Economic Development Corporation:  $4,000,000 — Bronx, Kings, New York, Queens, Richmond, Nassau, Suffolk, Dutchess, Orange, Putnam, Rockland, Sullivan, Ulster, and Westchester
---
BarterSaves Acquires Hudson Barter Exchange Increasing Membership to 3,000 Across NJ, NY, PA, MD, VA, FL and DC
BarterSaves LLC, a Red Bank, New Jersey barter exchange, has acquired Hudson Barter Exchange (HBX), a division of Hudson Trade Network, Inc. The deal, finalized on August 7th, is the fourth acquisition for the company, which has approximately 3,000 members located in New Jersey, New York, Pennsylvania, Maryland, Virginia, Florida, and Washington DC.
Joining a barter exchange allows businesses and individuals to optimize their resources by trading goods and services without the need for cash, fostering new business relationships and expanding their network. Exchanges often use a system of "credit units" which are awarded to members who provide goods and services, which can then be redeemed for goods and services from other members. Additionally, it provides a structured platform for multi-party trades, eliminating the limitations of direct one-to-one bartering and enhancing liquidity in assets as well as providing a versatile and efficient alternative to traditional monetary transactions.
HBX, located in Elmsford has more than 1,000 members across a wide range of industries. Owners Kevin and Karen Brown sell products and services, as well as available seats to sporting events, concerts, theater and events.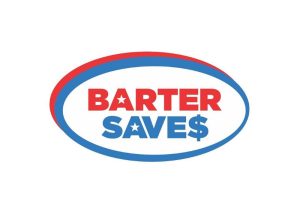 Hudson Trade Network, Inc. will maintain an ownership stake in BarterSaves. Kevin Brown, CEO of HBX, will serve as Vice President for BarterSaves and assist with the integration of HBX members into the BarterSaves system.
BarterSaves, founded in 2015, partners with businesses in a wide variety of areas including payroll, bookkeeping, home improvement, electricians, plumbers, restaurants, healthcare, spas, salons, advertising, media, mattresses, entertainment, parties, travel, jewelry stores, photography, website development, auto repair, retail stores, attorneys, tickets to shows and events, wedding services and more.
More information about BarterSaves can be found at www.bartersaves.com.
---
New York Boulders Name Four Scholarship Winners
The New York Boulders have named four recipients for the second annual NY529/Boulders University Scholarship, which supports students pursuing careers in the sports industry. Winners were recognized in a ceremony during the Boulders game on Wednesday, August 9.
The scholarship application process required candidates to complete a concise three-question application, demonstrating their passion for sports and commitment to pursuing a major in a sport-related field. Each winner will receive a scholarship worth $529 to be put towards their future studies.
The winners of the Second Annual Boulders University Scholarship are: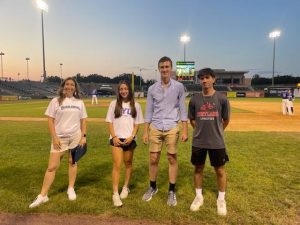 Farrell Hudson — A recent Nyack High School graduate, Hudson will be studying sports media communications at Ithaca College this fall. Hudson was a participant of the RedHawk TV Club, a weekly news report and breakdown of all news and information regarding important events at Nyack High School. He has also spent the past three summers learning under NBC lead sports anchor Bruce Beck at his sports broadcasting camp.
Alexa Buxbaum — The Clarkstown North alumna and soccer star is planning to be on a pre-medical track with a specialization in sports medicine at NYU after suffering a brutal leg injury in the state semifinals during her senior year. Despite getting pressured to continue playing through the injury, Buxbaum listened to her body and decided to sit out of the remainder of the game and ensuing state championship. Medical exam results revealed a fractured tibia, a season-ending injury.
Nicholas Ng —The Clarkstown South graduate is planning to study actuarial science — a combination of business finance and statistics — at Baruch College this fall. With this degree, Ng, who took classes such as sports marketing, AP microeconomics, and college accounting while in high school, could apply his skills to any number of sports-related careers. Ng took first place in the Sports and Entertainment Marketing Operations Research contest in his school's DECA (Distributive Education Clubs of America) club.
Austin Caparelli — Sports has been in Caparelli's blood for generations. The student's grandfather was a scout for the Los Angeles Clippers, his mother worked for the New York Knicks, and his father coached several of his teams growing up. He will be studying sports management and media at SUNY Cortland this fall. Caparelli was a three-sport star and two-sport captain at Ossining High School, where he was selected to be a member of the Athletic Leadership Council. In that role, Caparelli helped consider initiatives for the school's student-athletes, such as how to balance practices and schoolwork. In addition to his on-field experience,
For more information about the Boulders University Scholarship, contact Boulders Educational Director Gail Gultz at teach@nyboulders.com.
---