RCBJ-Audible (Listen For Free)
---
Chrysler Multi-Tenant Complex In Tappan Sells For $49.6 Million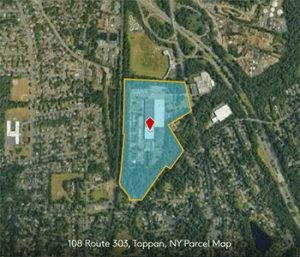 The 54.8 acre industrial warehouse property at 108 Route 303 in Tappan, aka the Chrysler Parts Depot, has sold for $49.6 million. The seller was FCA US LLC, an affiliate of the Chrysler Fleet Division of FCA North America Holdings. The buyer is Tappan 108 Owner, LLC, a Delaware LLC based out of Brooklyn, NY.
The Class B, 304,000 square-foot building was constructed in 1972 and has 218 parking spaces.
Financing in the amount of $43,680,000 was provided by HIG Realty Credit Holdings, LLC, a Delaware LLC, based in New York City.
The authorized signatory for the mortgage instrument was Ben Zion Tyberg, Director of Industrial/Investment sales from PRE Real Estate Services, a New Jersey owner/broker of multiple industrial and commercial properties.
---
Chartwell Acquires Hemlock Drive Building For $13.79 Million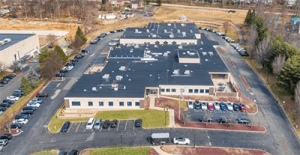 Raja Amar, the Stony Point developer and entrepreneur, through his Triangle Squared Realty Hemlock, LLC sold the commercial/industrial building at 25 Hemlock Drive in Congers to Chartwell Hemlock Realty LLC, the real estate arm of Chartwell Pharmaceuticals for $13.79 million.
The vacant 81,000 square-foot, Class A industrial building sits on 7.5 acres, and was constructed in 1992 with 100 parking spaces. The acquisition was part of Chartwell's expansion.
Amar's Triangle Squared purchased the building in 2021 for $6.5 million with the intent of utilizing it for a mobile phone accessory warehouse and distribution center. Amar invested an additional $3 million in improvements. As part of the acquisition Triangle Squared secured a bevy of financial incentives from the Rockland County Industrial Development Agency (IDA), including mortgage tax and sales tax exemptions, as well as a real estate property PILOT agreement.
Chartwell's acquisition, according to its application with the IDA, was predicated on continuation of those benefits.
Both buyer and seller were represented by Paul Adler, Esq., and Samuel Adler of Rand Commercial Real Estate.
---
73-75 Cedar Hill Apartment In Nyack Sold For $1.5 Million

Two properties on Cedar Hill Avenue in Nyack sold recently for $1.5 million.
The seller was Amy Samett's RockNY Realty Cedar Hill LLC. The buyer is Brooklyn-based Simcha Schwartz's Cedar Park LLC.
Schwartz recently purchased the apartments at 128-132 High Avenue in Nyack for $6 million from Samett's RockNY Realty High Avenue LLC.
The seller was represented by Hamid Moghadam of Ellis Realty Commercial.
---
Montebello Shopping Center Nets $11 Million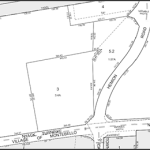 The multi-tenanted, neighborhood shopping center at 20-38 Route 59 in Montebello was sold for $11 million. The seller was Hemion Holdings, LLC of Orangeburg, NY. The buyer is Montebello Enterprises, LLC of Airmont, NY.
Tenants at the 3.4 acres shopping center include Kinder Care Learning Center, Allstate, Seven Eleven, a dry cleaners, pizza restaurant and nail salon.
---