RCBJ-Audible (Listen For Free)
Hudson Valley iCampus Signs Lease with Strides Pharma, Inc.
Hudson Valley iCampus, the former Pfizer campus in Pearl River, has signed a lease with Strides Pharma, Inc. for 57,197 square feet for chemical storage. The lease includes the entirety of buildings 170 and 170B on the 207-acre campus. Building 170 is a 28,000-square-foot warehouse building with 22' clear heights, a large chill room and 10 loading docks. Building 170B is a connected 35,000-square-foot high bay warehouse featuring 55' clear heights.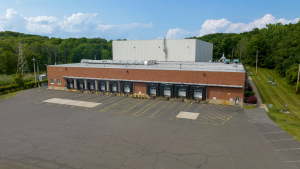 Strides Pharma, Inc. specializes in soft-gel capsules (SGC), oral solids, modified releases, topicals and liquids.
James F. Schroeder of Jones Lang LaSalle represented Strides Pharma, Inc. Robert Lella, Sheena Gohil and Charles Hatfield of Colliers International and Jamie Schwartz, President of Hudson Valley iCampus, represented ownership.
"We are pleased that we were able to complete this lease transaction with Strides and sincerely thank everyone who was involved in making it happen," said Schwartz. "Our negotiations started at a time when there were genuine fears of a long recession and other economic headwinds," said Schwartz. "Despite the slowdown in leasing for other types of commercial real estate, we continue to have a strong pipeline of lease deals, some of which are also close to being signed."

---
Rockland County Lawyer David Schlachter Seeking $1.75M From Microsoft Corp. For Faulty Email Account
A Rockland lawyer is suing Microsoft Corp. for $1.75 million for allegedly failing to fix a bad email service. He is demanding $750,000 "for loss of business, risk of business and ethical and professional licenses," and $1 million in punitive damages "for wantonly delaying the simple remedy of aiding one single email access."
David M. Schlachter, a Suffern-based attorney, has accused Microsoft of "tortious business dealings," in a complaint filed in May in Rockland Supreme Court and moved on June 24 to U.S. District Court, White Plains. Schlachter is representing himself.
"Mr. Schlachter cannot run his law office blind," the complaint states. "He is now possibly facing such issues as clients leaving the office, ethics violations being brought against him for not responding to communications, missing filing deadlines, and the like."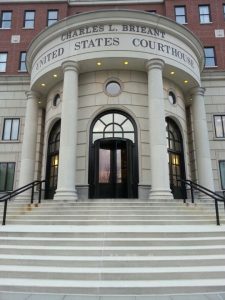 Schlachter practices in state, bankruptcy, and federal district courts in New York and New Jersey. He focuses on real estate and estate matters such as loan modifications, foreclosures, and probate.
In 2010 he began using Microsoft Office 365, a free service that provided email and a website. But in 2017, after Microsoft began charging, the attorney switched to another web hosting provider. On May 10, when he tried to get his emails, he was asked to verify his account via a text message or phone call placed to his cell phone. Microsoft was unable to authenticate his account, the complaint states.
Unable to retrieve emails or log into his portal, the plaintiff called Microsoft, was later promised that the technical support team would fix the problem. He had no satisfaction.
Schlachter could no longer retrieve emails or log into his administrative portal. When he called Microsoft, he was allegedly put on hold for three hours and then told he had to contact the business technical service team. Tired of being put on hold and being given the runaround, Schlachter on May 24 filed the lawsuit in Rockland Count Supreme Court. Subsequent filings there, and in federal court where the case was moved on June 24, do not indicate if the problem has been remedied.
Microsoft is represented by Manhattan attorney Michael Lieberman.
---
State To Provide Funding To Repair Two Bridges In Rockland County
To deal with severe weather and crumbling infrastructure, New York officials have pledged to assist local governments to work on some of their most urgent bridge and culvert issues. Grants are going to two projects in Rockland.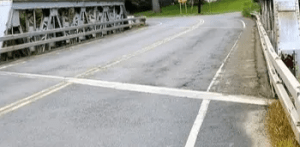 The projects:
$928,000 to Rockland County for the rehabilitation of the Pascack Road bridge over Pascack Brook.
$2.911 million to the Town of Orangetown for the replacement of the Margaret Keahon Drive bridge over Muddy Brook in Pearl River.
One in three bridges in the United States need major repair work or should be replaced, according to the latest report from the American Road & Transportation Builders Association, which ranked New York 12th for the percent of structurally deficient bridges.
Rockland was the only New York county outside NYC with bridges on the annual report's list of 200 Most Traveled U.S. Structurally Deficient Bridges.

---