RCBJ-Audible (Listen For Free)
Admirals Cove, a Luxury Resort-Style Community on the Hudson in Haverstraw, Debuts
Ginsburg Development Companies (GDC) has completed Admirals Cove, its final luxury development along the Hudson River in the Village of Haverstraw.
Village, Town and County officials on June 15 attended the grand opening of GDC's development, which is set on a peninsula with water on three sides and a private marina, Admirals Cove includes 245 luxury apartments in four boutique-scaled buildings, a fitness center and two community club lounges.
The apartments (studios, one, two and three-bedrooms) range from 495 square feet to 1,280 square feet with monthly rents ranging from $2,195 to $5,295.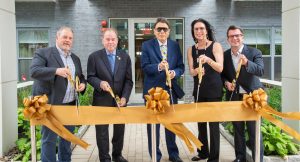 Lifestyle amenities include a seasonal swimming pool, cabana, sundeck, fire pit, BBQ and children's playground. There is also a kayak launch, Zen garden, sandy beach, a waterfront restaurant (coming soon), and a commuter ferry to Metro-North Railroad across the Hudson in Ossining. The community has both outdoor and garage parking with available EV charging stations. As in all GDC Rental communities, Admirals Cove is pet friendly and smoke-free.
"Today is an exciting moment more than 20 years in the making as GDC opens the final phase of its redevelopment of the Haverstraw waterfront,' said GDC Principal Martin Ginsburg. "It is magical, with no place on the river quite like it.  And although this marks the successful completion of GDC's residential development, we will continue to move forward with the construction of a spectacular waterfront restaurant and the extension of the waterfront park and sculpture trail, which will one day connect to the downtown, which has always been the shared vision of GDC and the Village."
The Village of Haverstraw is attempting a renaissance, attracting waterfront development.
"The Village is pleased to see the Admirals Cove complex opening for rentals," said Village Mayor Michael Kohut. "It has been several years in the making, and we are excited to add new residents and vibrancy to our waterfront."
---
Montefiore Nyack Hospital Honors Physicians of the Year for 2023
Montefiore Nyack Hospital has recognized its 2023 Physicians of the Year honorees Azfar Chak, M.D. and David Hodes, M.D. for their longtime dedication to patient care and service at the Hospital.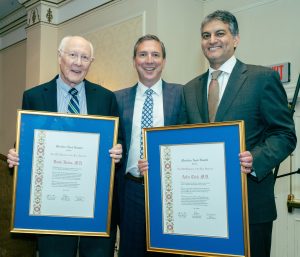 Azfar Chak, M.D. began his medical practice as an infectious disease specialist at Nyack Hospital in 2009, where he now serves as the Chief of Infectious Disease. Dr. Chak was appointed clinical assistant professor for New York Medical College and Touro College of Osteopathic Medicine in 2020. Dr. Chak received his medical degree from Ross University in 2002 and completed an internship and residency at New York Medical College Brooklyn/Queens. In 2007, he completed his fellowship for infectious disease at Winthrop University Hospital. Throughout the COVID-19 pandemic, Dr. Chak worked with Montefiore Nyack's administration to navigate uncharted waters and served on many COVID advisory boards for local community organizations.
David Hodes, M.D. is a board-certified physician with subspecialties in critical care and pulmonary disease and practices at Palisades Primary Care and Pulmonary Medicine in West Nyack. Dr. Hodes received his medical doctorate in 1973 from New York University Medical School. He completed his Internship and Residency at St. Luke's Hospital in New York and his Pulmonary Fellowship at New York University-Bellevue Hospital. Dr. Hodes embarked on private practice and is an attending physician in Pulmonary Diseases and Internal Medicine at Montefiore Nyack Hospital. Having a medical practice in Rockland County, Dr. Hodes credits his patients for teaching him about their illnesses and enriching him with knowledge of their lives. Dr. Hodes believes that his never-ending quest to become a better doctor is still a work in progress.
---
O&R Awards STEM Studies Grants to Rockland Schools
Orange and Rockland Utilities, Inc. has awarded grants totaling more than $35,000 to support creative, cutting-edge classroom projects in Rockland and Orange counties for the 2023-24 school year. Those projects focus on science, technology, engineering, and mathematics, known as STEM.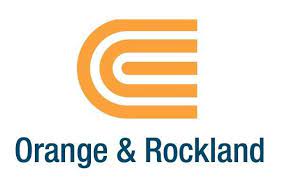 More than 20 Rockland County classroom projects totaling over $20,000 were honored and another 20 Orange County projects totaling nearly $15,000 were recognized, too. They were part of the Classroom Grants program, which provided funding totaling $50,000 for more than fifty STEM projects in Orange, Rockland, Sussex, Passaic, and Bergen counties.
O&R operates in New Jersey under its affiliate name Rockland Electric Company.
"O&R is proud to support our teachers and students with STEM grants that can help to create future leaders in science, technology, engineering and math," said O&R President and CEO Robert Sanchez.
Awards were based on a review of teacher-submitted proposals by the O&R STEM Education Advisory Council, a panel of educators and engineers assembled by O&R expressly for this purpose.
---