RCBJ-Audible (Listen For Free)
National Resources Ups Allotment Of Housing at iPark87
National Resources has doubled its plans for housing at the former TechCity campus off Enterprise Drive In Kingston, with the proposed iPark 87 complex increasing to 880 units in 17 new buildings along Boices Lane. National Resources is seeking approval for updates to a 2011 TechCity master plan that was based on industrial, manufacturing, and technology uses that never came to fruition.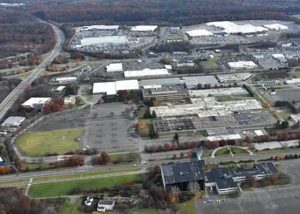 Town of Ulster Town Board members will evaluate whether traffic generated from housing will be on par with uses that have employee and commercial use. The proposed site plan nearly doubles the amount of housing that was drafted in October at 448 units after initially being proposed at 500 units.
National Resources said housing in the redevelopment plan will give employees of the onsite businesses an option for housing on the 129-acre campus.
Among potential tenants for iPark 87 is Zinc8 Energy Solutions, which is planning to open a battery manufacturing facility in a building that would be situated roughly 200 feet from one of the proposed residential buildings, which would have 176 units.
Ownership of the former TechCity campus swapped hands a year ago in a deal that allowed former owner Alan Ginsberg to be absolved of $10.82 million in unpaid taxes by turning over 18 parcels of the site to the Ulster County Economic Development Alliance. The site was sold to National Resource for $5 million in cash and a commitment to cover a minimum of $7 million in a now-completed environmental cleanup costs from buildings that Ginsberg tore down using contractors that have been convicted of illegally handling and disposing of the hazardous material.
---
Ulster County Experiences Fastest Job Growth in Hudson Valley
With 2.5 percent job growth in the 12-month period ending in April, Ulster County experienced the greatest number of new jobs in the Hudson Valley, the State Labor Department reports.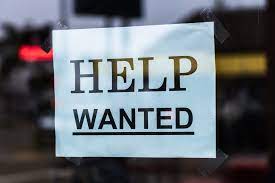 The Orange-Rockland-Westchester Metro Area came in second with 2 percent job growth.
Sullivan County experienced a 0.4 percent growth in jobs while the Dutchess-Putnam Metropolitan Division saw a 1.3 percent decline in jobs and Columbia County lost 0.6 percent of its jobs.
Greene County jobs were flat.
Private sector jobs in the region over the 12 months rose by 11,900, or 1.5 percent, to 798,000. Gains were centered in leisure and hospitality at 6,600; private education and health services rose by 5,700; natural resources, mining, and construction grew by 2,300 jobs; and other services rose by 800.
Employment losses were focused on professional and business services, at 1,000; information, at 800; trade, transportation, and utilities, at 800; manufacturing at 700; and financial services at 200.
---
Hudson-Athens Lighthouse Sending Signal For Help
The Hudson-Athens Lighthouse Preservation Society is hoping state and federal lawmakers who have committed to work collaboratively to secure $7.5 million to repair and restore the lighthouse in the middle of the Hudson River will come through with the funding.
The underwater foundation said if work does not start soon to repair the foundation, engineers forecast that within five years, the building will likely begin to tilt towards collapse, according to a report in The Mid-Hudson News.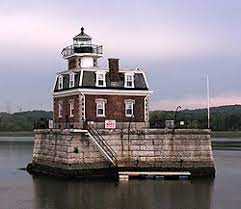 The Hudson-Athens Lighthouse is listed on the national and state registries of historic places, is a state-chartered museum, and is listed as one of Seven to Save by the Preservation League of New York.
The organization said the lighthouse "is in trouble." Its huge, above water limestone blocks do not go down into the riverbed; the lighthouse is held up by 200 underwater wooden pilings pounded 50 feet into the riverbed and protected by packed mud and large boulders. The foundation was "an 1874 engineering marvel," according to the lighthouse group.
The damage also threatens the main building. A $500,000 state grant is repairing and protecting the exterior infrastructure.
The preservation organization has raised over $200,000 from the community and received grants from the US Lighthouse Society, local banks, and other businesses.
Once the foundation work has been completed, a final phase of work will repair and restore the building's interior.
---