RCBJ-Audible (Listen For Free)
Human Rights Commissioner Chiimbwe Named Member of Mid-Hudson Hate & Bias Prevention Regional Council HRC
Rockland County's Human Rights Commissioner Spencer Chiimbwe has been named a member of the Mid-Hudson Hate & Bias Prevention Regional Council.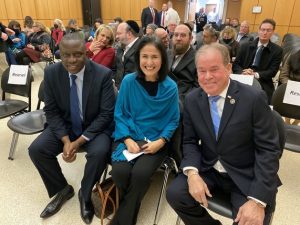 "Without question Commissioner Chiimbwe has extensive experience working across cultural lines and with extremely diverse communities," said County Executive Day. "We are confident that his prior experience will give him a necessary advantage in his role on the Mid-Hudson Hate and Bias Prevention Regional Council."
The statewide network will help guide the Hate and Bias Prevention Unit's work of community building with the goal of addressing and preventing hate and bias incidents in the state.
"It is with deep humility that I accept the invitation to participate on the Mid-Hudson Hate and Bias Prevention Council," said Commissioner Chiimbwe. "This invitation is emblematic of Rockland County's illustrious leadership and commitment to preventing all forms of hate in our communities. As I interact with the action points of the Council, I am looking forward to engaging all voices from across Rockland."
The first meeting for the Mid-Hudson Hate and Bias Prevention Council is scheduled for June 12th.
---
O&R Names Won Choe Vice President of Operations
Orange and Rockland Utilities, Inc. (O&R) has named Won Choe, who has more than two decades of operational and engineering experience at Con Edison, as O&R's Vice President of Operations.
Choe's appointment became effective May 1, 2023.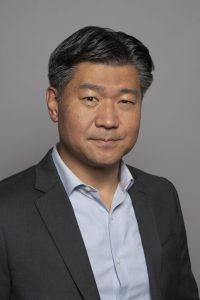 At O&R, Choe will be responsible for providing strategic, operational and management leadership for the electric and natural gas systems.  Serving approximately 1 million people in six counties in New York and northern New Jersey, O&R's Operations function controls the essential elements of the company's business for the transmission and distribution of both electricity and, in New York only, natural gas:  the systems' design and operation, their development and construction, their maintenance and repair.
Choe joined Con Edison in 2001 as an engineer and spent the early part of his career developing public safety programs in Electric Construction and Distribution Engineering.  He was promoted to General Manager of Staten Island, Bronx and Westchester and then Energy Services.  Most recently, Choe served as Con Edison's Director of Emergency Preparedness.
O&R President and CEO Robert Sanchez said, "Won is a hard-working, effective, and results-oriented executive.  He's resourceful, creative and practical. And he has a proven track record of building strong, successful teams."
Choe has been recognized as one of the Top 50 Asians in Business in NYC and a 40 Under 40 Business Leader in Westchester County.
---
Local Officials Sign Gold Bricks at The Braemar at Montebello Assisted Living Residence In Suffern
Owner/developers FilBen Group and RSF Partners, general contractor McAlpine Contracting, and designer H2M Architects + Engineers broke ground for Braemar at Montebello, a 200-resident, 133,675-square foot, four-level luxury assisted living residence at 250 Lafayette Avenue in Montebello.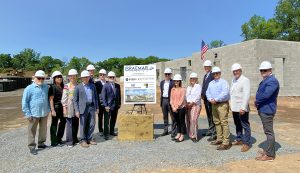 The $54 million facility on a 6.2 acre property is located across from Good Samaritan Hospital, a part of Bon Secours Charity Health System (BSCHS), a member of the Westchester Medical Center Health Network (WMC Health).
Elected officials and developers this week signed gold bricks at the development site.
The facility, which will have more than 130 residential units as well as game rooms, a pub, a café and an arts and crafts area, is slated to open in late 2024.
This is the third Braemar under FilBen to open; there is one in Medford, NY and another in Middletown in Orange County. FilBen plans to begin construction of its fourth property, a 152-bed assisted living community in Carmel, NY, in early 2023.
The total development cost of the project is $54 million, including $36 million in construction cost. The owner/developer is a partnership between FilBen Group and RSF Partners, a private equity firm based in Dallas, TX. M&T Bank provided a $34.8 million construction loan.
Additional team members include site engineer Booker Engineering, landscape designer Robert G. Torgersen, LA; mechanical/electrical/plumbing (MEP) engineer Fellenzer Engineering LLP; and structural engineer Mulhern+Kulp Residential Structural Engineering.
---