RCBJ-Audible (Listen For Free)
Former Village Of Haverstraw Deputy Mayor Sentenced, Must Pay Full Restitution
Emily Dominguez, former Deputy Mayor and Village Trustee of Haverstraw has been sentenced for stealing more than $11,000 in funds and donations from the Rockland Community Foundation (RCF), a not-for-profit organization that Dominguez oversaw as a board member and former president.
Dominguez was sentenced this week by Judge Robert Prisco to five years' probation, along with $8,966.25 in restitution that will go directly to the Rockland Community Foundation.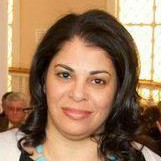 The Rockland Community Foundation oversees and administers hundreds of charitable funds in Rockland County. One such fund is the Haverstraw Neighborhood Fund (HNF), founded by Emily Dominguez and another individual. The fund was purportedly established to provide resources and support to the residents of Haverstraw through their fundraising efforts, including an annual backpack fundraiser, and Thanksgiving and Christmas dinners.
Between March and October of 2020, eighteen (18) false receipts were submitted to the Rockland Community Foundation for reimbursement for expenses allegedly incurred by Emily Dominguez and another individual. The receipts from Portobello's restaurant and catering, where Janice Dominguez was formerly employed, were entirely false, purporting to represent food provided to residents of Haverstraw, when in fact, no such food was ever supplied, according to Rockland County District Attorney Tom Walsh II.
On September 20, 2022, Dominguez pled guilty to Grand Larceny in the Fourth Degree and admitted her involvement in a scheme where she submitted false recipients and stole money from the Rockland Community Foundation.
"The Rockland Community Foundation remains focused on serving the community through the funds that we steward," said Julie Sadowski, Executive Director of the Rockland Community Foundation.

---
Catholic Charities Community Services of Rockland to Host "Hearts of Gold" Gala – Members of Local Parishes to be Honored
Catholic Charities Community Services of Rockland (CCCSR) will host its Gala Dinner on June 15 after a three-year hiatus. The event will take place at Town & Country at 922 Route 9W in Congers. CCCSR will recognize a member of each of the 14 parishes in Rockland County for their "hearts of gold." The honorees were nominated by their respective Pastors for their dedication and commitment to their own parish ministry.

"We are thrilled to be able to celebrate so many individuals who give back to their communities on a regular basis through our annual Hearts of Gold Gala, said Dan Eudene, Executive Director of Catholic Charities Community Services of Rockland, which assists with food insecurity and housing issues for those facing eviction. "We are also happy to be able to get back together in person for this event after a long break due to the pandemic."  CCCSR also operates Rockland County's Warming Center to help house individuals without shelter during the colder months."
CCCSR Annual Mission:
Provides 150,000+ meals through the Food Pantry to over 4,900 households, including 6,826 adults, 1,221, elderly, and 8,724 children
Distributes 10,000 pounds of fresh vegetables to Food Pantry participants from the Community Garden of Love located on the property along with donated produce from Stoke's Farms
Gets support from 40+ dedicated volunteers help to prepare, bag, and distribute food
Serves over 200 individuals in the Warming Center
Keeps over 100 households from losing their shelter
Dinner Details
The Hearts of Gold gala will start with a social hour at 6:00pm and then dinner from 7:00pm to 9:00pm. Tickets are available for purchase for $125 each or two for $235. Corporate and organizational sponsorship and journal advertising opportunities are also available by contacting LuAnn Kelley at 845.942.5791, ext. 1012 or  LuAnn.Kelley@ccrockland.org.  For more information, visit: www.ccrockland.org.

---
New Jersey Small Business Owner & Veteran Receives $10,000 Back2Business Grant from Fiserv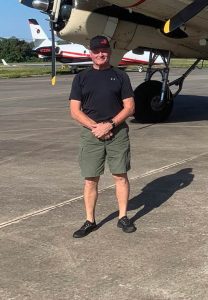 Knights Bridge Resources, a certified Service Disabled Veteran-Owned small business in Wyckoff, New Jersey, was awarded a $10,000 Back2Business grant from Fiserv during Opening Day at Clover Stadium, home of the New York Boulders.
The award was given during pre-game festivities to Frederick Bradbury, President and CEO of Knights Bridge Resources, a small business specializing in technology, IT, and business consulting.
"As a small business we rely on the support of our community and other businesses. We are humbled and honored by this recognition," said Bradbury, who served as a U.S. Army Special Forces-Green Beret before opening his own business. "This grant will help my business establish additional engineering relationships that are essential to serve our clients across the education and government markets."
The presentation marked the second consecutive year Fiserv and the New York Boulders have kicked off the season at Clover Stadium by presenting a Back2Business grant to a local, veteran-owned small business. In 2022, Fiserv presented a $10,000 Back2Business grant to Michael Nordstrom, Vice President and Partner of Nordstrom Contracting.
---