RCBJ-Audible (Listen For Free)
Borscht Belt Museum Is Set To Open In Ellenville, The Catskills
Once known as the center for Jewish life during New York's steamy summers, the Catskills have come back to life with hipsters, glamping, a foodie seen, boutique restaurants, hotels, breweries and more.
Now, the history of the place and the lost era will be resurrected in a new museum set to open this summer in Ellenville in Ulster County. The Borscht Belt Museum "is dedicated to preserving the legacy of the Borscht Belt resort era and its history as a refuge from bigotry, the cradle of stand-up comedy, and a cultural catalyst that left deep imprints on America," according to its mission statement.
Museum offerings will include archival film and audio, artifacts and interactive exhibits. Eventually workshops, events, and family activities will be added.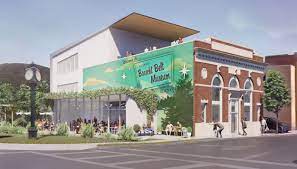 The museum will be housed in the former Home National Bank, one of the few financial institutions willing to lend to the region's Jewish hoteliers and bungalow colony owners from the 1920s through 1940s. Opening date is slated for July 29th, after a decade in the works.
A star-studded artistic advisory board will comprise notable New Yorkers, including Fran Drescher, Harvey Fierstein, Mary-Louise Parker, Neil Sedaka, and others who envisioned this historically important project.
The museum's debut will kick off with the Borscht Belt Festival, with a lineup of stand-up comedy, live music, film, educational programming, and Jewish food. The festival is free, with tickets available for select events. This year in Ellenville!

---
Sullivan County Remains Top New Job Generator in Hudson Valley Region
The number of new jobs created in the state year-over-year in March were 2.8 percent higher than the same month in 2022, the State Labor Department reported.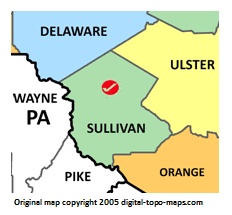 In the Hudson Valley/Catskills, Sullivan County jobs grew fastest at 3.6 percent. Ulster County landed in second place, with a 3.4 percent job growth. Columbia County followed with a 3.3 percent rise, followed by Greene County with a 3 percent increase.
Delaware County reported 2 percent more jobs, while the Orange-Rockland-Westchester Metro Area saw jobs grow only by 1.8 percent.
The Dutchess-Putnam Metropolitan Division lost 2 percent of its jobs in March, according to the labor department.

---
Additions of Five Below & Rightly Dental Bring Harriman Commons To 98 Percent Leased
Harriman Commons, a 706,243 square foot retail center in Monroe (Woodbury), has signed two new leases, according to Richard Birdoff, Principal and President of RD Management
Specialty discounter Five Below will join the center in the 11,012 square-foot store formerly occupied by Ulta Beauty. In addition, local dentist Rightly Dental has signed a lease for 1,650 square feet. Burlington recently inked a 23,986 square-foot lease, and pad sites have been approved for a BJ's Fueling Station and 3,000 square-foot drive-thru restaurant situated in front of BJ's Wholesale Club. Construction of the gas station is slated to begin this quarter.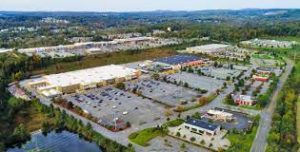 The additions of Five Below and Rightly Dental, Harriman Commons is now nearly 98 percent leased. A 1,930 SF endcap unit with outdoor patio is available next to Target and new opportunities for businesses to join the power center are in the works including, two drive-thru parcel buildings and the future development of 3.52 acres at Bailey Farm Road and Larkin Drive.
"We're excited to continue growing Harriman Commons and bring a variety of options and convenience to the community," said Birdoff. "What better way to celebrate getting through a dentist appointment than going to stock up on candy at Five Below?"
Harriman Commons is located at Routes 17/6 and 32, less than a five-minute drive from Woodbury Common Premium Outlets. The center is anchored by Walmart, Target, The Home Depot, and BJ's. Additional tenants include Old Navy, Best Buy, Party City, and PetSmart.
---