RCBJ-Audible (Listen For Free)
Court Orders The American Dream Mall Affiliate In New Jersey To Pay $390 Million To Lenders
A Judge has ordered an affiliate of the American Dream mall in New Jersey to pay its lenders nearly $390 million.
The struggling mall's lenders, Western Asset Management and Nonghyup Bank of South Korea, in February sued in New York Supreme Court, claiming an entity affiliated with Triple Five Group's giant retail property defaulted when it failed to repay its $389 million loan in May 2021.
In a recent court decision, the judge ruled the entity must make good on the loan, plus interest. The ruling came down swiftly after the suit was filed, as no one contested the case.
"It is undisputed that payments due under five promissory notes dated August 2, 2019 … have not been paid when due," Commercial Division Judge Andrew Borrok wrote.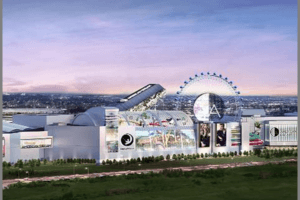 A representative for the American Dream said in a statement to Bloomberg that "The case and claim are filed against a single purpose entity, which has no ownership of American Dream."
Bloomberg's reported documents reveal the judgment is against an affiliate of the company created to develop and own the American Dream — Ameream Mezz I LLC.
Triple Five, run by the Ghermezian family, has been plagued by various challenges with the mall for years. It took much longer to build than originally expected, with a $6 billion price tag. Just as it was opening its doors, the pandemic struck, forcing it into retreat.
The mall owner has been under fire from bondholders and from surrounding municipalities, that have sued for money they say they are owed under development agreements. The East Rutherford retail and amusement complex reportedly lost $60 million in 2021.
---
NY State Board of Regents Bans Schools From Using Native American Mascots
The New York State Board of Regents reportedly voted unanimously to ban schools from using Native American mascots, team names and logos this week.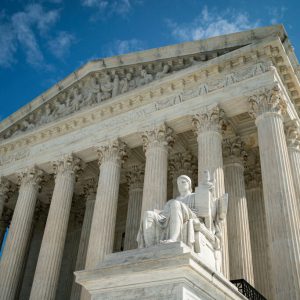 The New York Board of Regents had been expected to adopt a regulation fortifying the state Education Department's 22-year-old rule about school mascots, nicknames and imagery based on indigenous people. In 2001, then-Commissioner of Education Richard Mills said the use of Native American symbols or depictions as mascots could become a barrier to building a safe and nurturing school community and improving academic achievement for all students — and recommended districts change as soon as possible.
School districts must adhere to the new rule by the end of this school year. Schools have until the end of the 2024-25 school year to remove Native American references from uniforms, scoreboards, fields and buildings on school property.
Schools that fail to comply with the rule could lose state funding, and officials could lose their jobs.
Reportedly education officials believe there are about 50 to 60 school districts in New York still using these kinds of mascots. Only two Hudson Valley school districts may be affected by the guidelines: Mahopac and Wappingers.

---
Dominican Sisters Hold 26th Annual Golf Tournament Fundraiser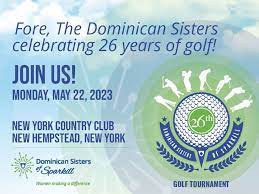 On Monday, May 22, 2023, the Dominican Sisters will celebrate their 26th annual golf tournament at the New York Country Club in Rockland County off the Palisades Parkway. The fundraising event includes a day of golf, dinner, raffle prizes, and the 50/50 raffle.
Proceeds from this year's tournament will support the mission and ministries of the Dominican Sisters of Sparkill as well as assist in the care of its retired Sisters.
Visit https://fundraise.givesmart.com/e/vVGvHQ?vid=kqvbv or contact Bernadette Donohue at 845-359- 4172 or bdonohue@sparkill.org for additional information.
---

---