RCBJ-Audible (Listen For Free)
---
Hunter Douglas Sells Failed Headquarters Site To BNE Real Estate For $5.25 Million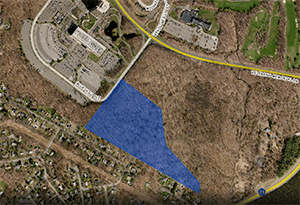 The Reserve At Pearl River, a New Jersey-based LLC purchased 22.58 acres of land at 555 Veteran's Memorial Drive in Pearl River. The seller was Hunter Douglas Inc., also based in New Jersey. The lot was 22.58 acres on vacant non-residential land. The sales price was $5.25 million.
Hunter Douglas acquired the property in 2006 from the Pearl River Veterans, LLC for $5.25 million. The property is subject to a view corridor agreement, limiting construction that would obstruct the view corridor of an adjacent parcel.
Hunter-Douglas window treatment company had originally planned to construct its American headquarters on the site, though no plans ever materialized. The site is located on the south side of Veterans Memorial Drive, mid-way between the Blue Hill office complex and the Pointe At Lake Tappan.
The buyer, The Reserve At Pearl River, LLC is an affiliate of BNE Real Estate, developer and owner of the Club at  Pearl River and the Club West at Pearl River, 55-plus residential developments. BNE is also in active negotiations with the Town of Haverstraw to acquire 22.67 acres for $12 million dollars at the former Letchworth Village property and construct 300 market-rate apartments.
BNE Real Estate has built and manages many residential and 55-plus developments in and around New Jersey and according to its website has been in business for more than 60 years.
---
Olympic Drive Warehouse Sells Twice In One Month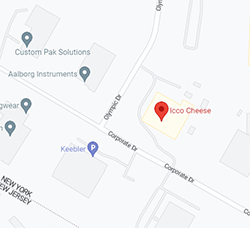 Colonna Brothers, the New Jersey-based food products distributor purchased an industrial building at 1 Olympic Drive (corner of Corporate Drive) in Orangeburg from Angiolillo for $6 million dollars last month and days later sold it to Chartwell Orangeburg Realty LLC for $8.5 million dollars.
Both transactions are described as arms-length and between unrelated parties.
The industrial building on 5.38 acres was built in 1987. The building contains about 48,000 square feet and sold for just shy of $178 per square foot.
The current tenant, ICCO, LLC is affiliated with Colonna Brothers.
Chartwell Orangeburg Realty is affiliated with Chartwell Pharmaceuticals at 77 Brenner Drive in Congers.
---
Spring Valley's Stone Hedge Plaza Sells for $8,25 Million Dollars
Stone Hedge Plaza, a multi-tenanted office property at 235 North Main Street in Spring Valley sold for $8.25 million dollars. The seller was Stonehedge Plaza, LLC. The buyer was Monsey-based North Main Street Equities, LLC.
The building was constructed in 1987, is about 29,000 square feet, and sits on 2.74 acres.
Financing in the amount of $4.5 million dollars was provided by Brooklyn-based Broadview Capital LLC.
North Main Street Equities, LLC is managed by Chaim Werzberger of All Star Realty Management.
---
103 Brick Church (Former New York Country Club) Secures $20 Million Dollar Financing
RCBJ previously reported on the sale of the New York Country Club, a parcel of almost 150 acres at 103 Brick Church Road in New Hempstead. Monsey-based 103 Brick Church, LLC recently secured $20 million dollars in financing from Bankwell Bank of New Canaan, Connecticut.
The 18-hole, par 72 course was built in 1996. Featured on the property are a refurbished clubhouse, wedding venue, pro shop, bar & grill, and other amenities.
Plans for the property have not been made public.
---