RCBJ-Audible (Listen For Free)
---
Brooklyn-based Developer Assembles Four Parcels in Airmont
LG Saddle River LLC, a Delaware LLC based in Brooklyn, NY has acquired four parcels along North Saddle River Road in the Town of Ramapo. The parcel at 102 North Saddle River Road is vacant residential land (.19 acres) and was acquired for $1,575,000. The other lots, at 102A, 104A North Saddle River Road, along with an adjoining parcel on Second Street were purchased for $2,400,000.  These three lots, acquired from River Equity Holdings LLC total an additional .59 acres.
The land acquisitions were made by LG Saddle River LLC, an affiliate of the Leser Group. The Leser Group acquires, develops, and manages a large real estate portfolio in New York City and the surrounding areas. According to its website, Abraham Leser is a real estate professional who specializes in creating new or renovating existing developments and successfully marketing and selling them.
In a separate transaction, the property at 104 North Saddle River Road was sold by WDO Land Management of Warwick, NY to 104 N. Saddle River LLC for $3.095 million. The property has 100 feet of frontage on North Saddle River Road.
---
Golf Course Sells For $35 Million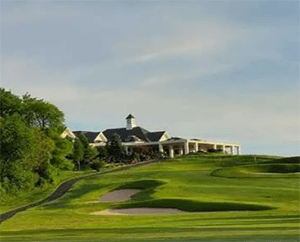 New York Country Club, a parcel of almost 150 acres at 103 Brick Church Road in New Hempstead has sold. The seller was New York Golf Enterprises, Inc. of Spring Valley. The buyer is Monsey-based 103 Brick Church, LLC. Signing for the buyer (and also the registered agent for the LLC) was Harvey Klein of King Ventures, an advertising specialty company based at 12 College Road in Monsey.
The 18-hole, par 72 course was built in 1996. Featured on the property are a refurbished clubhouse, wedding venue, pro shop, bar & grill, and other amenities.
A spokesperson for the Village of New Hempstead said that no development or redevelopment plans have been filed with Village. The golf course is bordered by the former Erie Lackawana Railroad which has a right of way on the east side of the property.
---
Chestnut Ridge Assemblage Sells For $10.4 Million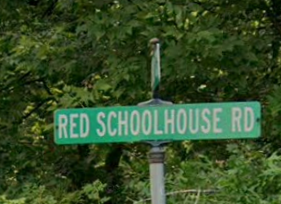 Five parcels in Chestnut Ridge have sold to Reddick Wellington Investment Inc for $10.4 million dollars.  The parcels are at 135, 201 and 215 Red Schoolhouse Road and 1 and 3 De Salvo Court. The vacant land is contiguous and totals over 24 acres, and sits just to the east of Fleetwood Elementary School.
Reddick Welllington is a Canadian-based private equity firm and is affiliated with the Heitner Group. Bernard Heitner is the founder and CEO of Reddick Wellington, where he "leads a team of experts focused on asset management, real estate investments and private equity."
Rockland County Business Journal reached out to Mr. Heitner who did not respond to a request for comment on his plans for the property.
---