RCBJ-Audible (Listen For Free)
Rockland Ranked Ranks Fourth Healthiest County In NYS Annual County Health Rankings Report
Rockland County is ranked fourth in New York State for overall health in 2023 in the annual County Health Rankings Report released last week. Rockland County has improved from seventh in health outcomes after the recent challenges from the COVID-19 pandemic. However, the county performs poorer than the state and national average on housing problems, children living in poverty, income inequality, smoking and obesity. Notably, 26 percent of Rockland's children live in poverty, compared to 19 percent statewide and 17 percent nationally. There is a 5.3 percentage of income inequality in the county, compared to 4.9 percent in the state. And 26 percent report severe housing problems, compared to 23 percent statewide and 17 percent nationwide. The criteria for housing problems are overcrowding, high housing costs, lack of a kitchen, lack of plumbing facilities.
The county also has an annual average of 8.6 micrograms per cubic meter of fine particulate matter measured in the air. The Environmental Protection Agency (EPA) has primary annual average standards of 12.0 micrograms per cubic meter. Air quality in the county is unhealthier compared to 6.9 in New York State and 7.4 nationally.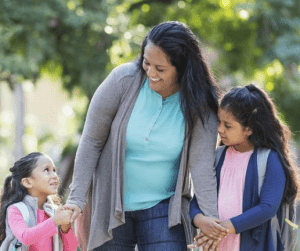 Two types of health outcomes measure the overall health of a county: how long people live (length of life) and how healthy people feel while alive (quality of life). From 2013-2021, Rockland County was ranked one of the top three counties in New York State for overall health and has ranked first four times. However, 14 percent of Rocklanders are smokers compared with 12 percent statewide, and adult obesity is a whopping 29 percent, compared to 27 percent statewide. Nationally, the percentage rises to 32 percent.
"To be rated the fourth healthiest county in the State of New York is an amazing accomplishment," said County Executive Ed Day. "I applaud our Rockland County Department of Health staff for ensuring our healthy practices are reaching our communities. They have done a marvelous job and it is great to see that effort recognized," said County Executive Ed Day.
The rankings are issued by the Robert Wood Johnson Foundation and the University of Wisconsin Population Health Institute. The full report can be viewed online at www.countyhealthrankings.org.

---
Nanuet Chamber of Commerce to hold 5K Run/Walk Fundraiser to Benefit Nanuet and Beyond Charity
The Greater Nanuet Chamber of Commerce is lacing up for its 5K Race/Walk event for May 7, Sunday. The fundraiser supports Nanuet and Beyond's scholarship/grant program and related educational activities.

The race, which starts at 8:30 am, will start and finish in front of Nanuet High School. Each runner will receive a bib, timing chip, and official completion time, and the first 150 participants who complete the actual 5K race (not including virtual or walks) will receive a medal. Runners can sign in for their bibs and timing chips starting at 7:00 AM. To ensure a prompt starting time and proper supplies on race day, participants are encouraged to pre-register.
The top male and female overall finishers in the 5K race will receive a $50 gift certificate, second-place overall finishers will receive a $25 gift certificates, and third-place overall finishers will receive a $15 gift certificate.
The race is open to participants of all ages and will be held rain or shine.
During registration, participants have the option to purchase a race t-shirt. To ensure shirts are available on race day, t-shirt orders must be placed by April 15. The one-mile walk is available for those who prefer a shorter course, while the virtual 5K can be completed at your own pace, outside, on a treadmill, or in your neighborhood and both options help support a great cause.
Donations and registration fees from this event are tax-deductible to the fullest extent of the law and support Nanuet & Beyond's efforts.
For more information, visit the Greater Nanuet Chamber of Commerce or Nanuet and Beyond website or contact info@nanuetchamber.com. Registration and additional information are available at: https://runsignup.com/Race/NY/Nanuet/RacingforEducation

---
One to One Learning To Celebrate 26th Anniversary With Hands of Hope Gala, May 12 at the Nyack Seaport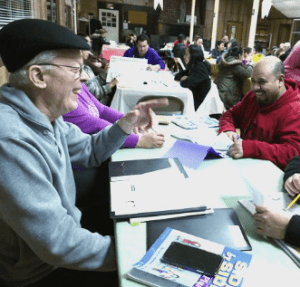 One to One Learning, a sponsored nonprofit ministry of Dominican Sisters of Sparkill will celebrate the 26th anniversary of its mission with the Hands of Hope Gala, on Friday, May 12, at the Nyack Seaport, 21 Burd Street, Nyack,.
The evening will include a cocktail hour, dinner with a Viennese dessert table, music, entertainment, and dancing. In addition, there are sponsorship ad opportunities for the Hands of Hope Gala.  The evening includes a $100 limited raffle ticket (only 300 will be sold) to win $15,000 in total prizes to be drawn at the event. For more information, contact One to One Learning, 640 North Midland Avenue, Upper Nyack, 10960 call 845-512-8176 or email clpangel59@gmail.com.
---