RCBJ-Audible (Listen For Free)
Biden's American Rescue Plan Act Funds Available For Rockland's Nonprofits
Rockland County has opened the Nonprofit Recovery Reimbursement Grant, which will utilize $1 million of American Rescue Plan Act (ARPA) funds to support non-profits.
The Nonprofit Recovery Reimbursement Grant will reimburse not-for-profit organizations for financial hardships caused by the COVID-19 pandemic between $5,000 and $50,000 for qualifying past expenses.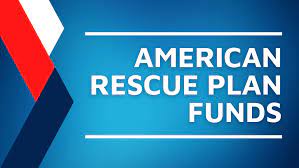 Eligible entities include Rockland County based nonprofit organizations with 501(c)(3) or 501(c)(19) status (excludes institutions of higher education and healthcare facilities) that experienced a decrease in revenue as a result of the COVID-19 pandemic.
Eligible expenses include, but are not limited to:
Reimbursement for Rent Payments paid since January 1, 2022.
Reimbursement for Utility Expenses paid since January 1, 2022. Utility expenses can include internet, electricity, natural gas, water and sewer, and trash removal.
Reimbursement for Software Expenses paid since January 1, 2022. Examples of software expenses can include but are not limited to: Adobe Acrobat Pro, Constant Contact, GoDaddy, Google Suite, Mailchimp, Meta, Office 365, QuickBooks, Salesforce, Zoom, etc.
For more information and to download an application visit: https://www.gotomygrants.com/Public/Opportunities/Details/6a584f9b-bbda-4ad5-aabf-200772d7a95a

---
Hi-Tor Animal Care Center  To Donate Pet Food To Local Food Pantries
Hi-Tor Animal Care Center is partnering with Rockland County Meals on Wheels and Rockland Community Action Program (RCAP) to donate pet food for families in need.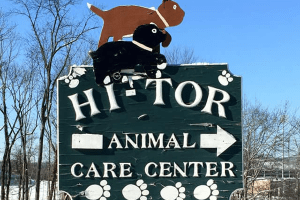 Every month Hi-Tor receives pet food donations that the shelter is unable to use for its animals. This partnership with Meals on Wheels and RCAP will make it possible to get that unused food to families and pets in our communities who need it," said Hi-Tor in a press release.
Research shows that seniors with pets are less likely to be depressed, lonely, or get sick. For many seniors, pets are their closest companions. Meals on Wheels of Rockland has been helping seniors by providing supplemental pet food for about ten years.
"We are so appreciative that Hi-Tor has offered to donate additional pet food to assist us with this initiative," said Denise Tanksley, Logistics and Program Coordinator.
Partnering with RCAP in Haverstraw and Spring Valley ensures the availability of pet food for those families who may be struggling to keep their beloved family pets in those communities. "Starting in March of 2023, the SNAP benefits have been reduced, leaving many of our clients depending on our food pantry for nutrition," said Rosie Samudio, Director of Rockland Community Action Partnership. "Due to financial struggles, our low-income families face challenges in feeding their loved ones.  It's even more difficult for them to feed their cat or dog. Thanks to the support of Hi-Tor, WestCOP will be able to provide nutritious pet food that will keep client's pets healthy.  We can now include pet food in our food distribution every week."

---
Jehovah's Witnesses' Residences at Sterlington Snags $1 Million Environmental Prize
A project planned in Sloatsburg by the Jehovah's Witnesses is the sole Hudson Valley winner in New York State's annual Buildings of Excellence Competition, which recognizes environmentally clean, resilient, and low-carbon or carbon neutral, multi-family buildings.
The Residences at Sterlington won a $1 million prize. The estimated cost of the development at 155 Sterling Mine Road is about $168 million and completion is expected in 2027.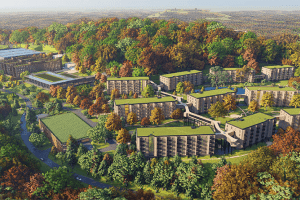 New York State Energy Research and Development Authority (NYSERDA) awarded Jehovah's Witnesses $1 million as part of the Buildings of Excellence Competition for the environmentally friendly design of the residential portion of their proposed low carbon emitting new audio/visual center in Ramapo. It is the first time a building project in the Town of Ramapo and Rockland County has won the award. Jehovah's Witnesses purchased the 249-acre site in Ramapo in 2009 and hope to have the project, Residences at Sterlington, completed by 2027.
The proposed audio/video production center will support operations of the World Headquarters of Jehovah's Witnesses.
The announcement was made during an awards ceremony held at the American Institute of Architects New York Chapter Center for Architecture in New York City this week. The prizes total $48 million.
"We care deeply about our neighbors and the environment," said Keith Cady, spokesperson for
"We are elated that one of our newest projects has won a $1 million grant from the state. This new facility in the town of Ramapo will provide a campus, beautiful in form and function, for our organization to produce Bible-based videos. These videos are seen by millions around the world in hundreds of languages. Every step of the way, our aim has been to utilize clean energy, low emissions, resilient spaces, and environmentally friendly design."
The project includes 645 market-rate units designed and built to achieve ENERGY STAR and LEED standards, state officials said in their description of the winners. Highlights include:
The complex will feature mass-timber structural systems (reducing embodied carbon), green roofs, and an energy recovery system on the building's drain system.
Heating and cooling will be centralized from a closed-loop geothermal system comprised of 280 wells at 800-ft depth, the largest to date in New York State.
Aggressive heat recovery strategies and use of on-site renewables (3,200 KW photo-voltaic system coupled with utility grade battery storage) will all be managed by a behind-the-meter micro-grid control through high-efficiency systems.
There will be 40 vehicle charging stations and interior bike storage for 545 bikes.
---