RCBJ-Audible (Listen For Free)
"Eye to the Sky" SKAE Astronomy Center to be Built on St. Thomas Aquinas College Campus
St. Thomas Aquinas College is planning the construction of the "Eye to the Sky" SKAE Astronomy Center on campus, which will include a state-of-the-art Telescope Observatory, as well as a classroom for astronomy and astrophysics programming. The Observatory will provide research and experiential learning opportunities – housing a powerful telescope that will enable observation and measurement of planets, stars, asteroids, comets, and galaxies.
"I am thrilled to announce this transformational investment to our current and future students, as well as our local community," said Ken Daly, President of St. Thomas Aquinas College. "We will be one of the only institutions in this region to offer innovative astronomy programming, while providing hands-on learning and research opportunities."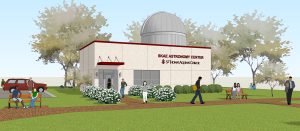 The Observatory will provide experiential learning for students, including undergraduate research, Astronomy Clubs, XLab projects. Students will work with faculty mentors who are experts in the field. As part of the College's strategic Lifelong Learning pillar, St. Thomas Aquinas College alumni and the local community will also be welcome to events including lectures, "Stargazing with Stars" nights, and more.
This project has been made possible by the generosity of Board Chair Peter Skae and his wife Leslie, according to the college. Skae facilitated the donation of the telescope and dome from Hudson River Trading, a multi-asset class quantitative trading firm. The couple are funding the construction of the observatory building and classroom.
Construction is expected to begin this summer. The college hopes to open the SKAE Astronomy Center in fall 2023.

---
Veolia To Spend $473 Million To Improve Water Service; Rates Will Rise
Veolia, which provides water for 300,000 people in Rockland, plans to spend $473 million to enhance water service, but consumers will have to fund it.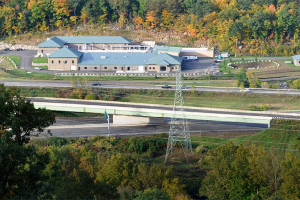 The company filed its plan with the New York State Public Service Commission. The plan calls for the replacement of nearly $300 million worth of infrastructure, such as water mains, service lines and hydrants. Besides Rockland, Veolia also provides water to parts of Westchester, Orange, Putnam, and Tioga counties.
Veolia said the $473 million plan represents an average investment of approximately $4,000 per customers. The average residential water bill in Rockland would increase 19 cents per day or $5.64 a month. Veolia's proposal must be approved by the PSC.
A low-income discount, funded with $1.5 million, has been proposed. Veolia said it will contribute $4 million to lessen the impact of rate adjustments for all its New York customers.
As part of the improvement plan, Veolia said it will continue to work on its $47 million treatment upgrade at the Lake DeForest Water Treatment Plant in Clarkstown. It will also be spending $20 million to replace production wells in Rockland.
Veolia said it will spend more than $180 million to replace water mains and more than $115 million to replace underground infrastructure. The company said $11 million will be spent on safety and security.

---
County Legislature Opposes Toxic Waste Dumping In Hudson River
The Rockland County Legislature unanimously passed a resolution calling on Gov. Kathy Hochul and state environmental and regulatory agencies to thwart Holtec International from dumping toxic waste into the Hudson River.
Rockland became the second county in the Hudson Valley to oppose Holtec's polluting plan, two days after the Westchester Board of Legislators took similar action.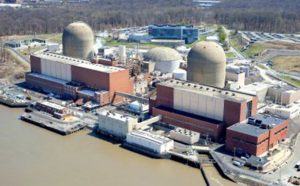 Holtec International, the company responsible for decommissioning the Indian Point Nuclear Plant, wants to dump one million gallons of toxic wastewater from the plant's spent fuel pools into the Hudson River. The company's waste has several contaminants including tritium, a radioactive isotope that can lead to cancer when inhaled, ingested, or absorbed through the skin in large quantities.
Seven communities and over 100,000 people rely on drinking water from the Hudson River.
"To allow the immense discharge of toxic, radioactive waste into New Yorkers' drinking water is to privilege corporate expediency over public health," said Santosh Nandabalan, senior New York Organizer with Food & Water Watch. "One by one, Hudson Valley authorities are taking a stand against Holtec's ludicrously dangerous proposal. Governor Hochul must take immediate action to safeguard public health and stop Holtec's scheme."
The resolution passed Wednesday also included an amendment urging passage of recently introduced state legislation (S.5181/A5338) to ban the release of radioactive waste into the Hudson River, with a recommendation to raise the financial penalties on dumping.
---