RCBJ-Audible (Listen For Free)
Procida Funding Provides Construction Financing for Transformation of Wylder Windham Hotel in Windham
Wylder Hotels, known for transforming hotel properties, opened Wylder Windham in Windham last fall. Rockland financier Billy Procida, Procida Funding & Advisors, provided construction funding for the boutique hotel project.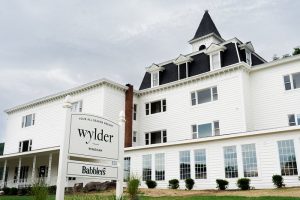 Following the acquisition of the The Thompson House Resort in the skiing and winter playground, the top-to-bottom renovation features seven separate lodges with 110 combined rooms on 20 acres of with an oversized in-ground pool, on-site restaurant and bakery, and 4,000 square feet of private event space.
"We are thrilled to open Wylder Windham and become an intrinsic contributor to the beloved town of Windham and upstate New York at large," said John Flannigan, founder of Wylder Hotels. "The nostalgia and distinctive personality of this resort and town of Windham is what I fell in love with, and what inspired us to create a destination that could seamlessly become an integral part of Windham's epicenter. With a mission to discover storied locations and disconnect from the everyday world, Wylder Windham is a spirited place to welcome guests and locals alike and showcase the best of what this unique town has to offer."

---
Skoufis Launches Investigation into Orange County IDA
Senator James Skoufis (D-Orange County), chair of the Senate's Investigations & Government Operations Committee, has launched a probe into recently approved property tax breaks by the Orange County Industrial Development Agency (IDA) for a 15-year corporate subsidy for the expansion of Mack Bros/Milmar Foods in Goshen. It will cost the local community more than $2.25 million over the life of the project.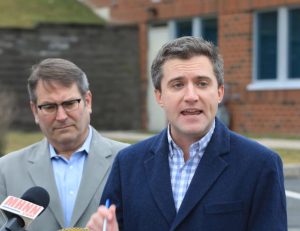 Mack/Milmar stated on its IDA application that it planned to expand even if it did not receive the IDA incentives.
"Let me be clear, some development projects are worth incentivizing, and not all deals are bad deals," said Skoufis. "But in a scenario such as this, when the applicant has very clearly and publicly raised their hand to say, 'actually, we don't need your help,' why on earth would we turn our backs on millions in tax revenue? I've said it before and I'll say it again–the Orange County IDA has got to be one of the worst negotiators on the planet."
Skoufis has been calling for legislative and budgetary reforms concerning IDAs. He is pushing to mandate IDAs within Orange County submit proposed tax breaks for a given project to each impacted taxing jurisdiction, and that IDAs cannot proceed with awarding tax breaks unless the governing bodies of these jurisdictions approve them.  Such safeguards to protect taxing jurisdictions and their taxpayers are already being successfully and voluntarily applied by the neighboring Rockland County IDA.
Orange County IDA CEO Bill Fioravanti took exception to the claims made by Skoufis and others at a recent press conference.  In explaining the incentives provided to Mack/Milmar, Fioravanti said the expansion will create more jobs with the granting of the incentives than if none were provided.
"The senator is taking a piece of one fact and not all of the facts, trying to create hysteria," said the IDA CEO.  Fioravanti called the statements made by Skoufis "totally incorrect" and "completely false."

---
Amazon Developer Seeking $8.5 Million in Exemptions from Orange County IDA for Warehouse
A developer is seeking tax exemptions exceeding $8.5 million to build a 925,000-square-foot Amazon warehouse in Slate Hill, according to a joint application for incentives filed by the developer and Amazon to the Orange County Industrial Development Agency.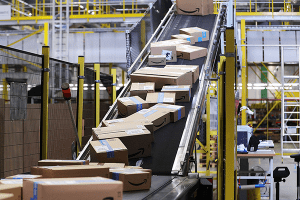 Amazon and Scannell Development, an Indianapolis-based industrial development company, jointly filed the application for a sales and use tax exemption and a mortgage recording tax exemption for the approximately $204 million warehouse project.
Amazon and Scannell have conditional approval from the Wawayanda Planning Board.
The developer and Amazon said tax exemptions are required to make the project cost-effective and feasible "compared to building the warehouse in a neighboring state," according to the application.
The warehouse is slated to be built on approximately 100 acres of mostly vacant land previously used as a commercial sand and gravel mine at 22 McBride Road, according to the application.
Amazon intends to use the facility primarily as a distribution center for large orders including furniture and sporting equipment.
Amazon and Scannell say the proposed warehouse will create roughly 150 full-time, permanent jobs and approximately 750 construction jobs.
---