RCBJ-Audible (Listen For Free)

---
Airmont Howard Johnson's Property Sells For $9.1 Million; Plans To Convert to Religious School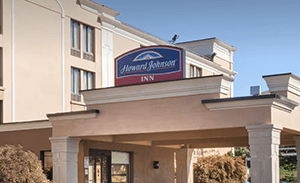 The Howard Johnson's at 17 North Airmont Road has been sold by the Ratan Hospitality Group, LLC to 17 N. Airmont Road LLC for $9.1 million. The buyer is Bronx-based Yisroel Eisenberg through a New York LLC.
Financing for the acquisition was provided by Popular Bank of New York in the amount of $8 million through a consolidation of the existing mortgage. The 2.72 acre parcel is operated by Wyndham Hotels. The hotel has 54 rooms and was last renovated in 2007.
Pending before the Airmont Planning Board is a proposal for an amended site plan and special use permit to convert the former hotel to a school building with a dormitory and the addition to the side of the building for an assembly room. The property has a total gross lot area of approximately 118,371 square feet (2. 717 acres). It is improved with a four-story hotel with 94 guest rooms and a parking lot with 131 parking spaces. If approved, the school and dormitory would be for a maximum of 140 students aged 14-18. All students will live on campus. The school will operate 6 days a week from Sundays through Thursdays from 7:30AM to 9:30PM and Fridays from 7:30AM to 1 :00PM.
The site is adjacent to  and was once part of a larger parcel that included Friendly's restaurant on Airmont Road. The Friendly's will soon be a Panera Bread.  The site at 15 North Airmont Road in Airmont was sold by Panera to two investors: Shulammite, LLC and L.F.M.H, LLC both of Fort Lee, NJ. The 1.59 acre property sold recently for $4.65 million.

---
Commercial Parcels Along Route 59 in Airmont Sell For $9 Million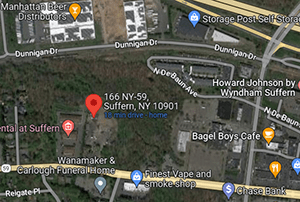 Three prime parcels at 166, 168 and 184 Route 59 in Airmont sold to Suffern-based investor and developer Berel Karniol's Airmont Gateway, LLC. The parcels, totaling 14.6 acres of commercial land sold for $9 million. The sellers were Edward and James Cheeseman.
Northeast Community Bank of White Plains, NY provided financing in the amount of $5,625,000.
The parcels are zoned "LO" which allows for office and medical uses as of right, and wholesaling and warehousing as well as houses of worship and hotels and motels by special permit. The property is just south of the large Manhattan Beer Distribution Center, the Raymour & Flanigan warehouse and can be accessed from Route 59 and Dunnigan Drive.

---
Former Marcello's Ristorante Buildings In Suffern Sell for $1,300,000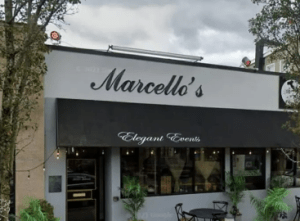 Shuttered only a short while ago, Marcello's Ristorante in Suffern, a staple in Rockland County for the last 37 years, has sold for $1.3 million. The three parcels at 19, 21 and 23 Lafayette Avenue in Suffern were sold by Carolyn Russodivito to the American Dream Restaurant Corporation of Ramsey, New Jersey. The seller financed part of the purchase and took back a mortgage in the amount of $575,000.