RCBJ-Audible (Listen For Free)
Canadian Company Zinc8 Energy Solutions to Revitalize Former IBM HQ In Kingston
Zinc8 Energy Solutions, a Canadian-based energy-storage startup that has received New York State incentives, will relocate its U.S. headquarters to the former IBM/TechCity campus in the town of Ulster.
The company plans to invest $68 million over five years to build a new manufacturing facility at the site, promising 500 jobs in exchange for up to $9 million in Excelsior Jobs tax credits.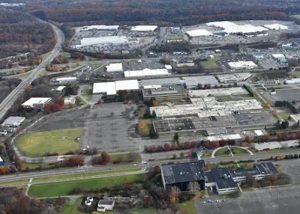 Zinc8 will become an anchor tenant at decaying campus outside the city of Kingston, which is being redeveloped and rebranded as the iPark 87 industrial park by National Resources, a Connecticut real estate investment company that also owns iPark84 and other holdings in Yonkers. Zinc8 will lease 237,000 square feet of warehouse and outdoor space at the site. It is the largest project there since IBM closed its Ulster County hub three decades ago and extends a string of recent investments by multinational technology companies in upstate New York, heavily incentivized by federal and state dollars.
Ulster County Executive Jen Metzger said the move is the result of the state Climate Act she worked to pass while a state senator, which set ambitious decarbonization goals for New York.
"I have often spoken about the tremendous economic benefits to our communities of leading on climate in our state," she said. "With companies like Zinc8 coming to Ulster, we are now seeing the fruits of this law materialize."
Zinc8 uses a proprietary flow-battery technology that employs zinc and air to power and recharge fuel cells stored in 20-foot or 40-foot containers, according to its website. Zinc particles combine with oxygen in the air to deliver power. When the system is recharging, the zinc particles are regenerated and oxygen is released into the atmosphere as a byproduct. The company claims to have decoupled the linkage between energy and power, meaning that the output can be scaled up by increasing the size of the fuel tank and quantity of recharged zinc fuel, unlike lithium-ion batteries, which require new stacks to scale. According to the manufacturer, the technology's capacity will not fade over an extended lifetime, and the batteries are non-flammable and non-toxic.

---
Maker of Clear Ice, Twin Lakes Ice Co, Moves Growing Company To Ghent
Using Clinebell technology, Sean Meagher launched Twin Lakes Ice Co. in Hudson in 2020, just before the COVID shutdown. With rising demand for "clear ice," the business is moving to a warehouse in Ghent to continue scaling up.
"Slow growth was the way we always wanted to approach this business, letting demand dictate timeline and pace," Twin Lakes Ice founder Meagher recently told The Chronogram. "I now have the ability to distribute to the Hudson Valley, and up to the Capital Region," says Meagher, who is also looking into Berkshires distribution."
The Clinebell machine creates blocks of clear ice by freezing from a cold plate on the bottom, while a water pump near the surface keeps water circulating.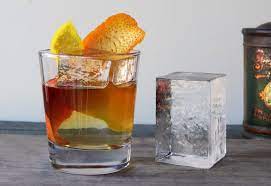 Clear ice, as its known, has become the transparent gold standard among the growing numbers of people who make and appreciate fine cocktails, for reasons that range from aesthetic—allowing the hues of a drink to shine through — to functional. Meagher says clear ice enables the mixologist to get proper temperature and water content.
Whether cube-shaped or spherical, water frozen in molds freezes on all sides at once, trapping any air bubbles or imperfections at its center. Water frozen directionally freezes from the top surface down or the bottom up into a single block, which allows for the formation of flawless, uniform, and perfectly transparent ice crystals. The block can then be repeatedly scored with a serrated knife and broken into cubes, which can then be chiseled into any size or shape desired.
Twin Lakes Ice uses municipal water from the City of Hudson filtered through a normal filtration system, says Meagher. The main filtering is done by the slow freezing process. The block is being frozen from the bottom up—much like a lake would freeze, but in reverse. After a three-day period, it's one frozen block. All the impurities have been forced to the top; there is one thin layer of unfrozen water that is removed, leaving one 300-pound clear block.
Twin Lakes Ice clients include Wm. Farmer and Sons, Lawrence Park, The Maker, Kitty's, Governor's Tavern, and Padrona in Hudson; at Deer Mountain Inn in Tannersville; at the Hudson House Distillery in West Park, at Wildflower Farms in Gardiner, at Fuchsia Tiki Bar in New Paltz, and at Goodnight Kenny in Poughkeepsie.

---
Orange County Sues Village of South Blooming Grove For Clearing County Park Land Without Approvals
A thickly wooded area on the outskirts of Gonzaga Park is now a cleared construction zone. The land was cleared to make way for a new road that would begin at Mangin Road in the village of South Blooming Grove, cut through Orange County-owned Gonzaga Park and end at Seven Springs Mountain Road in Monroe.
But according to a lawsuit filed by Orange County in Orange County Supreme Court, the road was never approved to be built.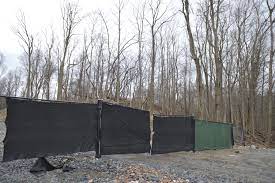 The county is now suing the village of South Blooming Grove and its contractors for beginning to build the road through Gonzaga Park because the project never received the proper authorizations, according to the county's lawyer, Richard Golden.
The village claims the road is intended to create a safer, more direct route to Kiryas Joel and the town of Palm Tree, according to Golden.
Joel Stern, assistant to village of South Blooming Grove Mayor George Kilaj, has said the route that South Blooming Grove residents must take in order to reach Seven Springs Mountain Road − a short stretch of State Route 208 − is a "life safety issue" due to heavy traffic and winter weather. The new road, he has asserted, would alleviate up to 90 percent of "'local' vehicles, trucks and buses frequenting and traveling through that intersection daily."
The county is "not looking to punish anyone," Golden said, but the lawsuit requests the village hand over enough money to create a new landscaping plan, replant mature trees and vegetation and restore the property to as close to its previous state as possible.
---