RCBJ-Audible (Listen For Free)
Clarkstown Withdraws Public Hearings On Eliminating Term Limits; Issue Is Dead Says A Source
Hours before the Town of Clarkstown town board was set to hold two public hearings on ridding the town of term limits, the proposals were withdrawn. Sources say Town Supervisor George Hoehmann, who was a proponent of eliminating term limits, and who will be unable to run in November because his term limits will have expired, did not have enough support to pursue the effort.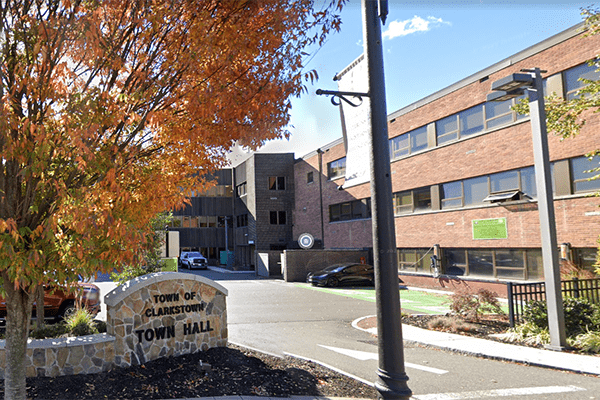 The town had posted two public hearings – one to "repeal" and one to "amend" the town law passed in 2015 that limited board members to serve for no more than eight consecutive years. It had been clear that Hoehmann did not have the support of the four council members needed to repeal the law, the supermajority that was required. In what some say was a Hail Mary, the Supervisor hoped to amend the law, relying on a legal argument that the wording of the original law was flawed.
But insiders say last minute pressure from council members forced the Supervisor to retreat from the effort, which had already roused angry Clarkstown Democrats to threaten legal action and would have left taxpayers with the tab to defend the repeal or amendment.
Sources say the Supervisor has told them he is pursuing job offers in the private sector, including prospects with Rockland Community College. RCC is underway with a search for a new president.
"The issue is dead," said one councilman, who asked not to be named. "A lot of people are going to be jumping ship. It will be hard to get things done in 2023."

---
RCC Professor Honored at 53rd Annual American Community College Trustees Leadership Congress
Rockland Community College's Distinguished Professor and Program Director for Visual and Performing Arts Patty Maloney-Titland received both the regional and national William H. Meardy Faculty Member Awards at the 53rd Annual American Community College Trustees (ACCT) Leadership Congress in October.
ACCT's Regional Awards recognize contributions made by community colleges and their leaders to their communities.
"Community colleges are unique institutions dedicated to making high-quality higher education accessible for all Americans," said ACCT President and CEO, Jee Hang Lee. "This year's regional ACCT awardees represent the most outstanding people and programs from throughout the country, and we are excited to be able to bring attention to them."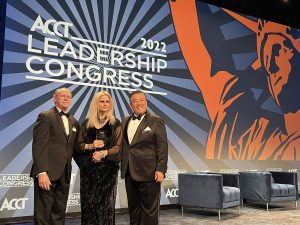 Maloney-Titland also received the "Champions of Education" Award, an honor presented annually by NY State Senator Reichlin-Melnick of the 38th District, during a ceremony at BOCES in Nyack on October 23.
"I am honored to have the opportunity to name 10 educators in the 38th District, as Champions of Education," said Reichlin-Melnick. "As a former teacher, I know the hard work, dedication, and the long nights that go into teaching. Maloney-Titland continuously goes above and beyond for her students."
Maloney-Titland is also the Co-Founder and Co-Artistic Director of the Rockland Shakespeare Company and has organized the Unity in Community: Rising As One celebratory event for the past two years. Throughout her tenure at RCC, she has been frequently recognized for her excellence in teaching and her generous service.

---
Ret. Judge William Warren to Join Concord Mediation Group as a Senior Mediator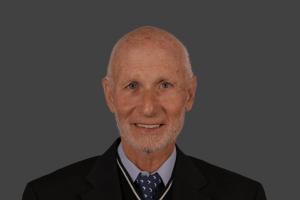 Retired Judge Will Warren will be joining Concord Mediation Group as a senior mediator.
Concord Mediation assists couples in reaching a mutual agreement during the divorce process, from beginning to end.
"I am so delighted that the Hon. Judge Will Warren has agreed to join the Concord team," said Isaac Gruenebaum, Founder and CEO of Concord. "His wealth of experience dealing with feuding families in family court makes him a great addition to our caring and ever-expanding team."
He began his judicial career in 1988 when he was appointed Rockland County Family Court judge.
Warren has taught as an adjunct professor at Manhattanville College (1989-1991), Rockland Community College (1992-1993), and Ramapo College (2001-2004). He retired from the Court in April 2015.
Warren received his B.A. degree from Columbia College in 1968, his M.A.T. degree from New York University in 1970, and his J.D. degree from the Brooklyn School of Law in 1974.
---
Residential Energy Sales Tax Eliminated Beginning December 1
As winter's cold temperatures descend on Rockland County, taxpayers will pay less as the elimination of the Residential Energy Sales Tax goes into effect on Thursday, Dec. 1.
County taxpayers are expected to save about $4 million this winter and nearly $12 million annually going forward, according to the County Executive's office.
"As families continue to face increasing energy costs this heating season, I'm proud that my administration and the Legislature collaborated to eliminate the energy sales tax, which is equivalent to an 8.4% county property tax reduction," Rockland County Executive Ed Day said. "I pledge to continue finding ways to lighten the load for families as best as we can."
Elimination of the tax fulfills a commitment made by the County Legislature and the County Executive last year when the 2022 County Budget was amended, adopted, and signed. The residential energy sales tax was put in place in 2012 and set to expire in 2025 after being extended due to the coronavirus crisis.
The residential energy sales tax applied to all sources of energy, including natural gas, propane and home heating oil, as well as electricity, including electricity used for heat, to keep the lights on, and any other uses.
---