RCBJ-Audible (Listen For Free)
Former Garden Center Acreage In Chestnut Ridge Sells For $3.5 Million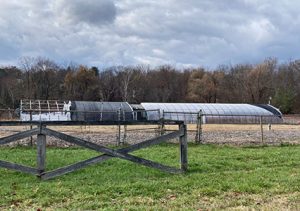 The properties at 755 and 759 Chestnut Ridge Road, the former home of Sgobbo's Rockland Gardens, has sold to 757 Acquisitions LLC of Montvale, NJ. The two parcels comprising 8.88 acres sold for $3.5 million (about $400,000 per acre). The former garden center building remains. The rest of the property is undeveloped land.
Both parcels have access onto Chestnut Ridge Road. The front parcel (former garden center) is shy of three acres. The rear parcel is 6 acres and contains a pond and wetlands. The parcels are zoned R-40, which allows for residential and other uses with additional density by either the Planning Board or special permit by the Town Board.
757 Acquisitions is managed by Joseph Brachfeld, who manages LLCs that own or are affiliated with The Monsey Marketplace, the Arcadian Group, and other companies.
Brachfeld's companies are privately held real estate investment, operating, and development companies that include ownership, development, and management of industrial, retail, multifamily and office properties throughout the USA, with a focus on the NY tri-state area.

---
Benbrooke Sells Off Another Parcel in Subdivided Tappan Plaza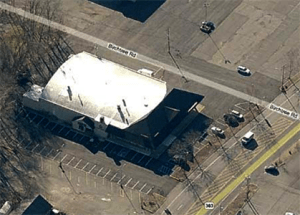 Benbrooke Tappan LLC of Haddonfield, NJ last week sold another parcel from the Tappan Plaza Shopping Center on Route 303, this time to Tran Holdings, LLC, managed by Kiet Tran of Old Tappan, NJ.
The 1.12 acre property at 47-51 Route 303 is home to Retro Fitness, Leader Carpet, and other commercial tenants. The structure is approximately 22,700 square feet. It sold for $2,475,000 (about $110 per square foot) and was acquired with mortgage financing of $1,856,250 from Wilmington Savings Fund Society, of Wilmington, DE.
Benbrooke had acquired the properties on Route 303 and Oak Tree Road in April of 2019 for $7.25 million and embarked on a subdivision plan of the 11.75-acre site. It sold a 2.5-acre parcel at the center to LUS, LIDL's American arm, for $4.5 million.
It also recently sold the Wendy's site at 3 Route 303 (2,872 square feet), which sits on .76 acres for $1,980,000.

---
South Nyack & Grandview Multi-families Acquired By Tiffany Management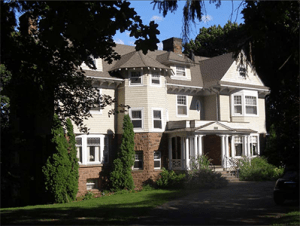 Tifa Radonic of Tiffany Management has purchased two properties this month. Radonic purchased 171 South Broadway in the hamlet of South Nyack in Orangetown, a multi-family historic building on .95 acres. The purchase price was $2,450,000, with a gap mortgage from M&T Bank in the amount of $565,000. A gap mortgage is a loan that enables a buyer to close while the consolidation of a existing loan is still being processed.
The property, once known as the Van Buren House, was built in 1899. It was designed by local architects Marshall and Henry Emery.
Radonic's Tiffany Management also acquired the property at 259-265 River Road in Grandview. The property is a 6,648 square foot multi-family home on a 2.8 acre lot. The property was acquired for $5,100,000, with a $2,600,000 mortgage in favor of M& T Bank.
The property known as the Acharyan Apartments is comprised of four buildings, two of which are historic (263 and 265) and two of which are modern (259 and 261). The complex was named after Pundit Acharya, founder of the Yoga Research Institute in New York in 1939.
---